Without windows, our homes would be rather grim. In fact, they would be just dark boxes without any natural light! Of course, that is precisely why we have windows and why they are so important. Although, having said that, when was the last time you gave your windows some love? After all, if they are so vital, it makes sense that we take good care of them and make the most of them too. A topic you can find out all about in the post below.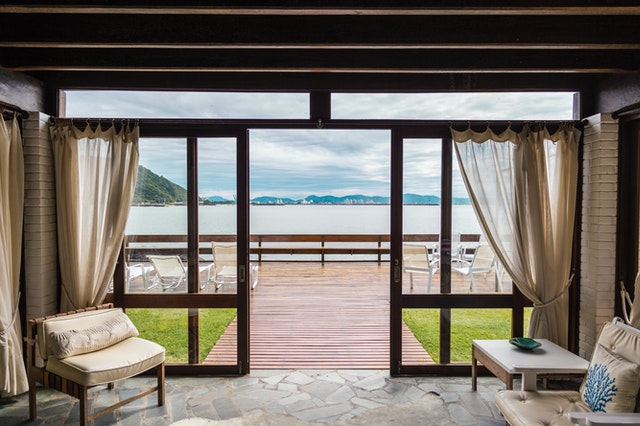 Clean them – regularly 
Yep, you may not want to hear it, but if you're going to elevate your windows, the first thing that you need to do is make sure they are cleaned on the regular! No excuses! In fact, just by cleaning them, you can improve the way they look and let even more natural light into your home. 
Of course, I am well aware that cleaning windows can, at best, be pretty dull, and at worst, be a bit nerve-wracking. Especially when cleaning the ones on higher floors. There is no need to panic, though, because if you don't want to get involved and do this job yourself, there are plenty of professionals that have the right gear. 
In fact, employing a window cleaner to come around once a month and make sure the outside of your top and bottom floor windows are shiny and clean is the perfect solution. 
Dress them right 
To make the most of the windows in your home, and the natural light they provide, it's vital that you dress them appropriately. Unfortunately,  this is not a skill we get taught in school, and it can lead to all sorts of mistakes. 
In particular hanging curtains at the wrong height can make a window look much smaller than it actually is. 
Then there is the friction between light and privacy that our windows create. Fortunately, there is a smart solution to this, and it's to use something like these cellular shades with curtains as a window dressing. The reason being that they both let in light and offer privacy at the same time. 
Make sure they are secure
The purpose of your windows is not just an aesthetic one. In fact, it is also pretty crucial that they are safe and secure as well. This means investing in window locks to prevent entry from the outside. 
Also, if you have children, picking windows that only open so far, especially for the higher floor of your home can provide you with additional safety. 
Look out for any unwanted drafts
Finally, to make the most of the window in your home, do not forget to regularly check them for unwanted drafts. Unfortunately, because they are gateways to the outside, windows can be one of the most likely sites that heat escapes from your home. This being an issue that can cost you a great deal of money. 
With that in mind, be sure to check and plug any drafts you come across. Especially before the colder months start to set in. Then you can be sure your windows will look and work in the best way possible.