There's no doubt that dogs make wonderful additions to any family. They provide companionship, love, and unconditional support – plus, they're always happy to see you when you come home. However, for your dog to truly thrive in your home, it's crucial to create a comfortable living environment. This blog post will discuss four simple ways to do just that!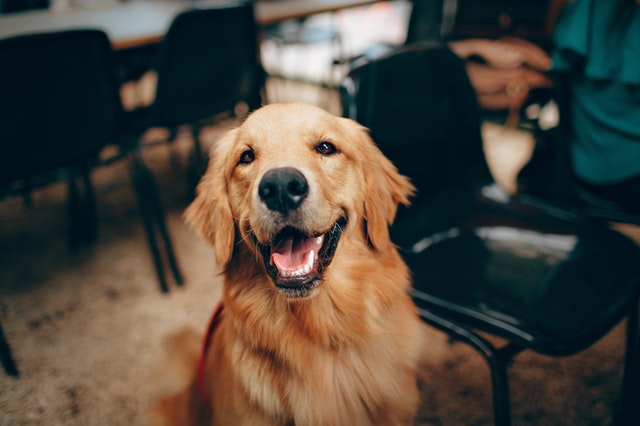 1) Make sure your dog has a designated "spot."
This could be a bed, crate, or simply a corner of the room that's all theirs. Dogs feel safest when they have their own space to retreat to, so providing them with one is essential. If you have the space in your home, setting up an area for your dog is a great way to make them feel comfortable. Their spot should be somewhere quiet and out of the way, where they can relax without being disturbed, they should also have access to water. It's also important to make sure that their spot is big enough for them to stretch out and move around – after all, dogs need room to breathe as we do!
2) Get to know your dog's routine.
Dogs are creatures of habit, and they feel most comfortable when they have a set routine. This means regular mealtimes, potty breaks, walks, and playtime. Getting to know your dog's natural rhythm will help you create a schedule that works for both of you – and it'll make them feel more at ease in their new home. Regular exercise is also crucial for dogs, both for their physical health and mental well-being. A tired dog is a happy dog, so give them plenty of opportunities to run around and burn off some energy! You can also consider these healthy probiotic dog chews to try and win over your pet's trust while they're still young. 
3) Introduce them to your home slowly.
If you're bringing a new dog into your home, it's essential to take things slowly at first. Start by confining them to one room or area, and gradually introduce them to the rest of the house as they get comfortable. This will help them familiarize themselves with their new surroundings without feeling overwhelmed. It's also a good idea to keep their food and water bowls in this initial "safe space" to always know where to find them.
4) Make sure they have plenty of toys.
Dogs are notoriously playful creatures, and they need an outlet for all that energy! Providing them with various toys – from chew toys to fetch toys to puzzle toys – will help keep them entertained and engaged. It's important to rotate their toys regularly, though, as dogs can get bored easily. switch out their favorite toy every few days to keep things interesting.
Creating a comfortable living environment for your dog is essential to their happiness and well-being. By following these simple tips, you can help your furry friend feel right at home in no time!