If you run a business from home, it's up to you to handle everything. Whenever there is a problem, it falls to you to fix it. When your computer goes wrong, for example, you don't have an IT team to fall back on, which can be a big issue. You rely heavily on technology to keep your business up and running, so you should know how to fix a few of the basic computer issues you are likely to face. In some cases, you will just have to take it to be repaired, but there are a lot of problems that you can quite easily fix on your own if you know how. These are some of the simple computer problems you should learn how to fix if you run a home business.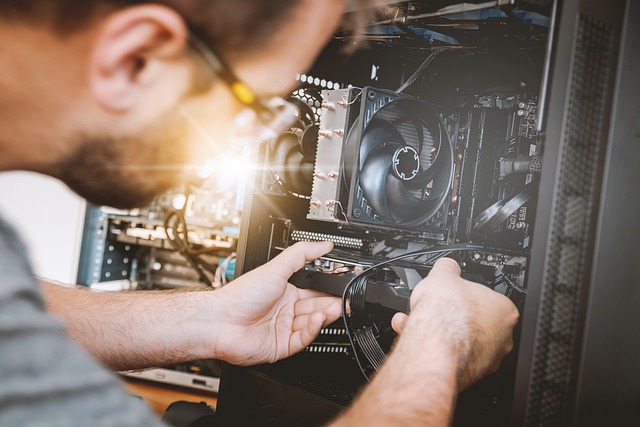 Your Computer Is Running Slow
A slow computer is one of the most common issues and it can be a big hindrance when you are trying to run a business. When your computer slows down, everything grinds to a halt and you can't get anything done. The good news is, there are some simple fixes you can try to speed things up again. Before you do anything else, you should just restart the computer. Sometimes, it just slows down a bit and if you reboot it, it will start running normally again. However, if that doesn't work, you need to try some other things. 
Next, you should try cleaning up the computer a bit. If you don't have much space left on the hard drive and the computer is filled with old files and programs you don't use, it will run slowly. So, go through everything on the computer and clear off everything that you don't actually need. You should also open the task manager and see what programs are running in the background. Often, there are background applications taking up a lot of the processing power and slowing everything down but if you close them, the computer should speed up again. 
Finally, you should try cleaning inside the computer. If dust builds up inside the fans, it will overheat and start slowing down. Cleaning it out will prevent any damage and hopefully speed the computer up a lot. 
Your Mouse Isn't Working 
If the mouse stops working, you can't navigate around the computer, so you need to get it fixed. Sometimes, the mouse may just be broken and you'll need to replace it. However, there is usually a quick solution. Understanding the common Windows and mac mouse problems and how to deal with them will help you get back to work right away. If you're using a wireless mouse, check the batteries first. Switching them out might solve the problem, but if it doesn't, you should check the Bluetooth connection. Try disconnecting and then reconnecting it and you may find that it works normally again. If you use the same wireless mouse for multiple devices, check that you are not connected to multiple devices at once. 
Your Computer Won't Turn On
It's incredibly worrying if you get up to start the day and your computer won't turn on. It's natural to panic and assume that it's completely broken but that isn't usually the case. If you are using a laptop, it could be a problem with the battery. Try removing the battery and plugging it in before turning it on again. If it works, it's likely that you just need to replace the battery. 
If you switch the computer on and it displays a blank blue screen, that is usually a sign of a software or driver issue. This often happens after installing an update or a new program. You can use the 'system restore' function to reverse these changes and this should get your computer working normally again. 
You Can't Install New Programs 
If you are trying to install a new piece of software to help you streamline your business, you may find that it won't install properly on your computer. There are a few potential reasons for this. If your computer is quite old, it may be the case that the software is not compatible with your current operating system. Sometimes, your computer doesn't meet the requirements of the software either. In this instance, you have two options; you can either look for an alternative option that is compatible with your computer or you can make some upgrades to your computer. When you find that this is a common problem, it might be time to replace your computer. 
There are some complex computer issues that need to be handled by a professional. However, if you run a business from home, you should know how to solve these issues.