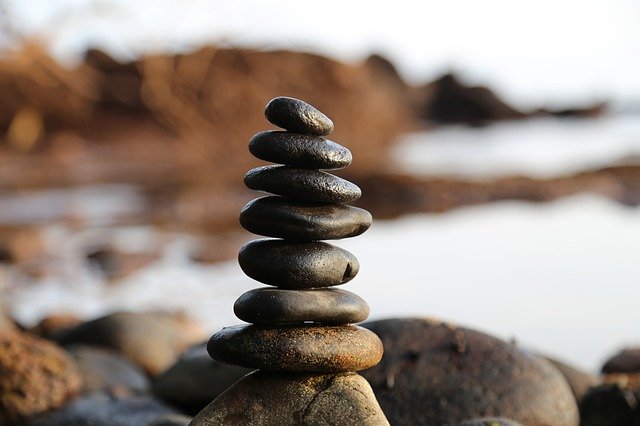 Sometimes, life just seems completely chaotic despite our best efforts, and there is no clear path forward that avoids the apparent pitfalls on our way.
While certain setbacks are undoubtedly inevitable, and while there's no such thing as a perfectly stress-free life, there is something particularly destructive and difficult to manage about a sense of being engulfed in chaos, and being incapable of regaining control over your circumstances.
Here are a handful of tips that might help you to regain a sense of balance and control when everything around you appears to be completely chaotic, for one reason or another.

Consult with trusted experts who can help you
First things first, if everything seems completely chaotic around you, one of the best things you can do – as a general rule – is to consult with trusted experts who can help you, and who are likely to have a sense of the best way to proceed.
To some extent, "chaos" is a synonym for complexity that we don't understand – and there are certainly a lot of sources of complexity in the world, and no one individual is going to have the answer to every conundrum that life might throw your way.
Fortunately, there are trained professionals who specialize in different fields who are able to lend their expertise to help you shine a light on particular problems and to create a roadmap to lead you out of them.
Labour lawyers can help you with severe workplace issues that you are completely at a loss for how to handle, for example. By the same token, properly trained and certified dieticians can help you to sidestep the perpetual maze of  complexity and confusion that surrounds the topic of just what constitutes "good nutrition."
Sometimes, the best thing you can do is to find an expert to advise you.
Strive to simplify whenever and wherever possible
The only real way to regain a sense of control in the face of overwhelming chaos is to take steps to simplify the chaos, and to bring it into a state of order and balance.
There are many areas in which complexity might arise in your life and cause problems – ranging from such simple things as the way you prepare your breakfast, or try to balance your exercise routine, to more complex things like how you manage your personal budget and taxes.
There are tools out there such as YNAB for personal budgeting, premade exercise routines to cut through workout confusion, and many other ways of simplifying everyday things.
Try to simplify as much as you can without creating new problems for yourself.
Work to build momentum and generate a positive spiral – even through small actions
When you're faced with chaos, it can seem completely overwhelming and unclear how to even begin taking action to set things right.
What you need to do is to focus on the smallest possible steps you can take in the here and now, in order to begin building momentum and generating a positive spiral as soon as possible.
One fruitful action quickly leads to another one, and just as a negative spiral can very quickly drag you down, a positive spiral can very quickly lift you up.