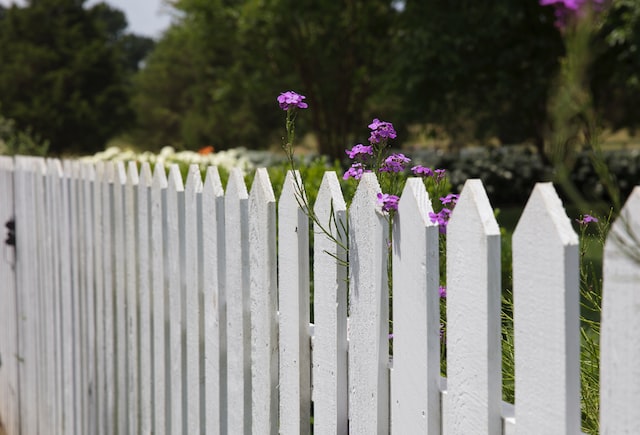 Garden fences bring an extra layer of privacy to your backyard. They stop peeping eyes from looking in and can be brilliant at preventing critters from sneaking inside and messing up your outdoor space. 
Still, a fence might not be ideal for your garden depending on different factors. With that in mind, here are three things to know before adding a garden fence: 
How much does it cost?
It's vital to know the cost of a garden fence before you purchase one. You may discover that your garden is situated in such a way that fence construction is challenging. As a result, it costs way more money than expected, without really providing that many benefits. Look for companies like Texas State Fence that will offer quotes before any work is carried out. This lets you understand the costs before going ahead and spending any money. 
How will it affect my garden?
If you can afford the fence, your next concern is how it will affect your garden. Does adding a garden fence take away more than it adds? In some instances, you may feel like a garden fence makes your garden seem more cramped and enclosed. It can actually ruin the way it looks and feels. This is rare, but it's something to keep in mind. 
More commonly, fences add shade to a garden area. Depending on where the sun is positioned in reference to your house, this could be a problem. Too much shade can mean your lawn is constantly lacking sunlight and stops growing. Bear this in mind as it may determine how high or low your fence needs to be. 
How easy is it to maintain?
Once you have a garden fence, you need to look after it. Maintenance tasks vary depending on the fence material. Most people opt for wooden fences, meaning you have to think about all the regular maintenance this requires. How often do you need to clean the fence? Do you have to reseal it? When will it need repainting? 
All of these questions should be considered before you add a fence to your garden. You have to be ready to commit to maintaining it or it'll just rot and get really ugly. Some of you will have no issues doing this, while others simply don't have the time to look after another thing in the home.
Overall, garden fences do have pros and cons. If you live in a close-knit neighborhood where all the houses are next to one another, fences are essential. Just be sure you know how much it'll cost to add one to your home, and what it will do to your garden. Take the maintenance tasks into account as well, and you will soon realize the type of fence that suits your needs the most. Those of you that might live in the countryside or a more remote area could forgo a fence. Open gardens are more enjoyable and spacious, but it's entirely up to you. The important thing to remember is that the three questions above should be asked before you do anything else!