Maintaining your home exterior can be a lot of work, especially if you have a large outdoor space. The house needs to be painted to protect it from the weather, windows may need to be repaired if the frames are wooden, and there is always a lot of work to do in the garden. But if you hate doing home maintenance, there are ways to avoid it. With the right design, you can create a home exterior that does not require that much at all. These are the best low maintenance home exterior design ideas.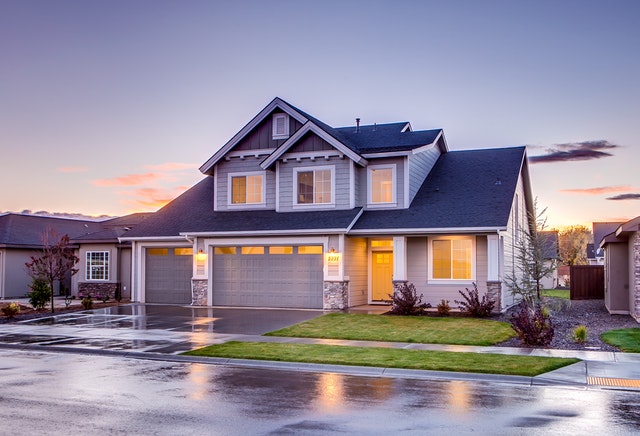 Home Siding 
Painting the outside of your house is one of the biggest exterior maintenance jobs there is, and it's a real pain. You could, of course, call somebody in to do it but then you have to consider the cost of hiring somebody. However, there is a great alternative, just install some home siding instead. There are some great companies like Nichiha that sell a wide range of different home siding options. There are plenty of modern styles, but also some traditional ones as well, so whatever style you are going for, there are home siding options to match. Once installed, it requires very little maintenance and it is made from durable materials that will hold up against the weather. This is a great way to revamp the outside of your home and make it look great, while also cutting back on the amount of maintenance that you need to do. 
Metal Roofing 
Traditional shingles look great and they are durable, but they do require quite a bit of maintenance. When they come loose, they need to be replaced before more damage is caused. If you neglect this important maintenance, you will end up with a big hole in the roof and water will start leaking in. But you can avoid the need for regular roof maintenance if you install a metal roof instead. They are incredibly durable and should last 50 years plus, and they're also incredibly good at keeping your house cool in the summer, so if you live somewhere with a hot climate, you can save a lot of money in air conditioning costs. They're also fire resistant, so your home will be a lot safer as well. 
Low Maintenance Garden Ideas 
Gardens take a lot of looking after, which isn't a problem if you enjoy gardening. But if you hate gardening, you need to find ways to create a low maintenance outdoor space. The first thing you should do is swap out the lawn for some artificial grass. You can get some great artificial grass that looks just as good as the real thing but doesn't require any watering or any mowing. You could even consider artificial flowers for the garden too, so you still get the same great effect without having to worry about keeping them alive. 
With these clever design tips, you can create a beautiful home exterior that doesn't require much maintenance at all.