No matter how many kids you have or how old they are, your family is always growing and changing. From adding newborns to the mix to watching your kids grow up and start families of their own, here are 16 things that will change as your family grows.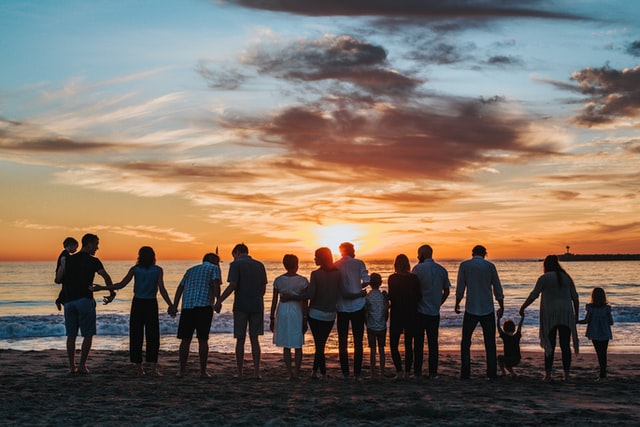 1. The way you spend your time
As your family grows, the way you spend your time will change. You'll have less time for things like hobbies and socializing and more time for things like childcare and housework. This can be tough to adjust to at first, but eventually, you'll find a new balance that works for your family.
2. Your financial situation
Having children is expensive! From the cost of diapers and baby gear to childcare and education, there are a lot of new expenses that come with a growing family. You may need to adjust your budget or find new ways to save money to accommodate these new costs.
3. A bigger house or car
As your family grows, you may find that your current home or vehicle is no longer sufficient. You may need a bigger house to accommodate everyone, or a bigger car to fit all the car seats! This can be a big adjustment, both financially and logistically, but it's often necessary as your family grows. Check out Hoffman Ford to see which vehicles they have on offer.
4. More responsibility
With a growing family comes more responsibility. You'll need to be more organized and efficient to manage everything, and you'll likely have less free time for yourself. This can be tough to adjust to, but it's important to remember that you're doing it for the sake of your family.
5. Your relationship with your partner
Having children can be a big strain on relationships. It's important to make time for each other, even if it's just a quick chat over breakfast before the kids wake up. Communicating openly and honestly about your needs and expectations is also key to maintaining a strong relationship while raising a family. You may find that certain things are being said in the early hours of the morning while changing nappies, but just remember that you are both under a lot of pressure, so it might be best not to take everything they said too seriously. 
6. Your social life
Your social life will change as your family grows. You may not be able to go out as often, or you may find that your social circle changes to include other parents with young children. That's okay! Embrace the change and enjoy the new friends you make. Your children will also benefit since they will be making new friends too.
7. Your energy levels
Let's face it; parenting is exhausting! As your family grows, you'll likely find that your energy levels change. You may need to cut back on activities or get more rest to avoid feeling overwhelmed.
8. Your sleeping habits
Having children can definitely disrupt your sleep schedule! Whether it's dealing with a newborn's night wakings or getting up early to get the kids off to school, you may find yourself sacrificing some precious ZZZs. But don't worry; eventually, they'll (hopefully) start sleeping through the night again!
9. The way you view the world
Becoming a parent changes the way you see the world. Suddenly, everything is about your children and their safety and well-being. You may find yourself worrying more or feeling more protective of your family. This is all normal and part of the job of being a parent.
10. Your priorities
Your priorities will change as your family grows. What was important to you before may not seem so important now. For example, you may have less time for your career or hobbies and more time for taking care of your family. That's okay! Prioritizing your family is one of the best things you can do.
11. Your self-identity
Your self-identity will change as you become a parent. You may no longer see yourself as just an individual but as a part of a larger unit – your family. This can be a big adjustment, but ultimately it's a rewarding one.
12. Your patience
Raising children requires a lot of patience! From dealing with tantrums and teething to potty training and teenage drama, there will be many times when you'll need to exercise some serious patience. But hang in there; it'll all be worth it in the end.
13. Your sense of humor
Having children will definitely test your sense of humor! From the goofy things they say to the silly situations they find themselves in, you'll need to be able to laugh at the chaos that is parenting. Trust us; it's the only way to get through it!
14. Your capacity for love
Having children will open up your heart in ways you never thought possible. The love you feel for your children is unlike any other, and it will change your life in the best way possible. Enjoy every moment, because they grow up so fast!
15. Your inner child will stay active
No matter how old you get, having children will help keep your inner child alive and active. From playing make-believe to dance parties in the living room, parenting is a great way to keep your sense of fun and adventure alive. So go ahead and let your inner child out to play!
16. Your life
Last but not least, having children will change your life. It will be messy and chaotic, and exhausting, but it will also be the most rewarding experience you'll ever have. So savor every moment, good and bad, because it's all part of the journey of parenthood.
There You Have It
Having children is a big change, both emotionally and practically. It's important to be prepared for the changes that come with this new chapter in your life. But most importantly, remember to enjoy the ride! Parenting is an amazing journey, full of ups and downs, but it's ultimately worth it.