Collaborative projects are becoming increasingly common in the business world. In order to be successful, it is important to overcome any barriers and miscommunications that may arise. Here are 10 tips to help you do just that!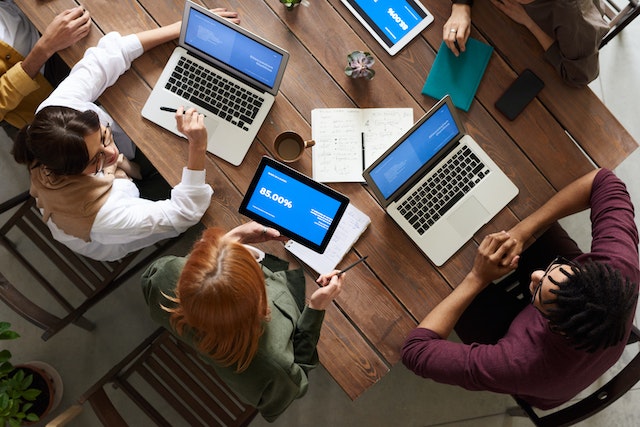 Establish Clear Objectives
It is essential to have a plan for the project and make sure that everyone involved is on the same page. Each team member should understand their roles and responsibilities, and how they all fit together to meet the end goal.
Utilize Technology
Technology can be used to bridge communication gaps between teams that may be geographically separated. Make use of video conferencing, chat software, or other online collaboration tools so that everyone stays connected throughout the project lifecycle.
Ensure Reliable Hardware
If any hardware issues arise, it could potentially lead to delays or even total project failure. Make sure your team has access to reliable equipment and systems so that any potential problems can be avoided.
Prioritize Clear Communication
The success of any project relies on each team member understanding the other's work. Make sure everyone is aware of what needs to be done, who is responsible for tasks, and when deadlines need to be met. Regular check-ins are a great way to ensure communication remains efficient.
Leverage Task Management Tools
If you have multiple teams working on the same project, task management tools can help streamline progress tracking and ensure everyone is up-to-date on their tasks. By tracking progress with these tools, it's easier to identify any potential areas of concern before they arise.
Make Use Of Expertise
Each team member may bring different skills and expertise to a collaborative project so ensure that everyone's strengths are being utilized. This could include leveraging tech experts for technical tasks or relying on marketing professionals for promoting the final product.
Maintain Flexibility
In some cases, plans may have to change as new developments arise or unexpected problems need solving. Ensure flexibility throughout the project so that you can quickly adjust when needed. This will help prevent any delays or miscommunications.
Monitor Quality Control
No matter how well a project is planned, there may be instances where quality control measures need to be taken. Make sure that each team member has the tools and resources necessary to monitor the quality of their work and ensure it meets the required standards.
Ask For Feedback
Make sure you're regularly asking for feedback from team members throughout the project lifecycle. This will help identify any potential issues or misunderstandings before they become serious problems. It also gives team members a chance to express their ideas or concerns in an open forum.
Sync and Share Files
It's important to make sure all files remain up-to-date and easily accessible. Make use of cloud-based file sharing services that allow multiple users to access the latest versions of documents and other project materials. This will help ensure everyone is on the same page throughout the duration of the project. The Procore sync solution, for example, is a great way to keep project files in sync and up-to-date.
By following these tips, you can be sure that any collaborative projects your team undertakes will run as smoothly as possible! With the right planning and communication, tech barriers and miscommunications can easily be avoided.