The idea of moving home is quite stressful for many people, as there are so many different elements to consider. First of all, you need to make sure that you've got all of your ducks in a row before you put your property on the market. Getting the best possible price for your home is very important as this will impact where you move onto in the near future. Whether you're considering a home renovation soon to increase your home's value, or you want to complete the process as quickly as possible, there are a handful of things you can do right now. When you put your house up for sale, you need to make sure that you feel confident in the aesthetic and condition of your property so that it's a true reflection of what it is. With that in mind, there are a few different DIY projects you can do in order to make it look its very best. If you're not sure where to begin with regard to improving your home before you sell it, here are ten simple tasks that will transform your home into a truly appealing property.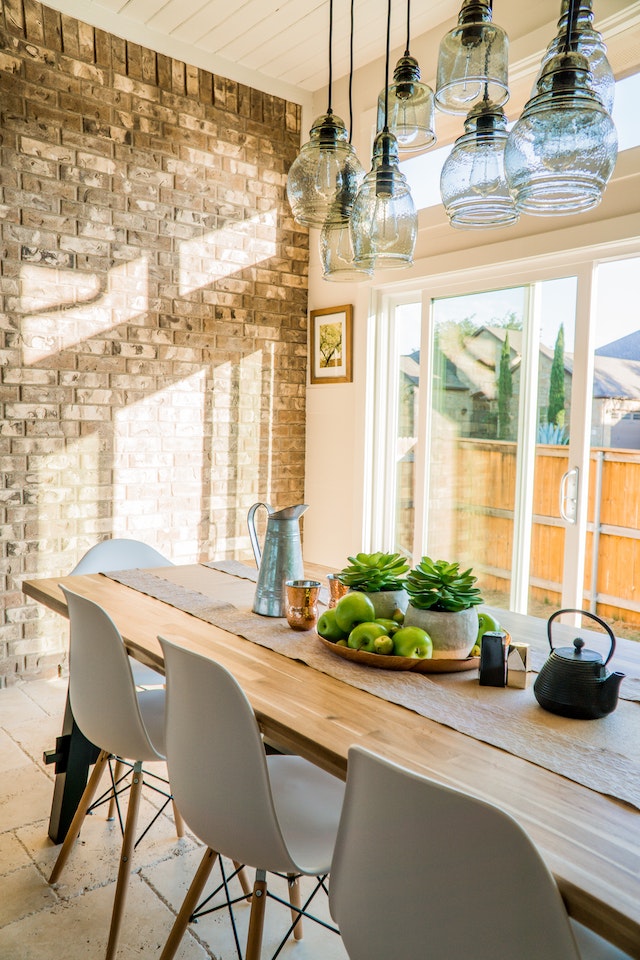 Carry Out Essential Repairs 
If there are obvious and vital things in your home that don't work this can really deter a buyer away from your property. Usually, all appliances will be tested during an inspection so they will receive a full report on the items that are in working order. Whether you need to organize a professional water heater repair or you need to replace a broken washing machine, there are a number of different elements you may need to fix up before selling your house. In some cases, you may be able to discount certain white goods during the sale of your home, but generally it is better to have everything in good working order from the beginning.
Clutter is your worst enemy if you're hoping to sell your home and get a good price for it. Not only does clutter make your home look messy, but it can also cause certain rooms or areas to look smaller than they actually are. Have a good clear out of your excess items and take them to a charity shop. This means that your new home will also have less clutter too!
A clean home always looks much more appealing to the eye and it also sends a good subliminal message to buyers. When you are selling a clean home it shows potential buyers that you take care of your property and stay on top of the day to day cleaning and maintenance. A property that is well taken care of and clean is much more likely to sell in a busy market.
If you're thinking of giving your walls a fresh coat of paint, try and opt for neutral colors as much as possible. This will help potential buyers to see the house as a fresh canvas that they can add their own touch of style to. Using bright and eye-catching shades may put people off as they won't necessarily see themselves living there.
It goes without saying that you need to tidy your home before you put it on the market and show people around. However, your hallway is one of the most important parts of the house to keep tidy. Make it look beautiful as it is one of the first impressions people will get from your home.
Use Fresh Flowers and Plants
Having fresh flowers and plants in your home is an ideal way to make it feel natural and calming. There is something beautiful and bright about indoor plants so make sure you use them liberally throughout your house if you can!
One of the first things people will notice when they enter your home is the smell. If you have pets, you need to remove them as much as possible and try to infuse other pleasant scents throughout your home to mask any odors.
People will look inside your closets, drawers, and other storage solutions, so make sure they're as organized as possible. Messy storage containers may put people off because they will look unappealing!
The outside of your house is arguably just as important as the inside of your property if you're hoping to get a good price for it. This is why you need to shift your focus to another important aspect, and completely revamp your home exterior. One of the easiest ways to improve the outside of your house is to jet wash your driveway and give it a new lease of life. Jet washing is a simple way to clean up your drive and make it look more appealing. You should also mow your lawns both at the front and back of the property, and ensure that the general care of hedges and trees is taken care of.
Staging a home is an idea that originally stemmed from estate agents who set up showhomes. Essentially, it shows your home in the best possible way as it is staged perfectly with all furniture, accessories, and soft furnishings in place. When you stage your home, you need to try and remove as many personal belongings as possible. This may involve taking personal photographs out of frames and replacing them with more generic images. You may also want to put away personal products such as toothbrushes, beauty items and other belongings.
The process of making these small and simple upgrades should be quite a cathartic and enjoyable experience for you. Try not to make these tasks into chores; you need to see the fun in it so that you enjoy it. Whether you're moving around the furniture into a more practical place, or you're decluttering your closets to make more space, there are so many simple ways to enhance your home. Getting a good price for your property is something that is very important, so you can make sure you're receiving everything you deserve and more when the process is completed.