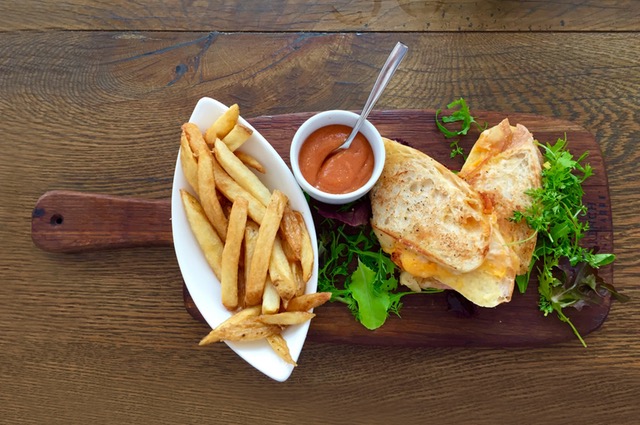 We all have those recipes that remind us of our childhood, taking us back to the love and comfort of mom's kitchen.  And while we don't recommend fixing what isn't broken, there is nothing wrong with trying something new.  To help, we have compiled a list of recipes that we found on blogs, etc., that put a little twist on those comforting classics.
This dish is simple, cheap, and works for most.  To update it, combine it with a classic BLT recipe.  And if your family aren't big tuna fans, look into using chicken or crab instead.
Chicken
There are numerous comforting chicken dishes that you can try the next time you crave for a hearty main course. You can try the chicken fried steak recipe or decide to make chicken and waffles. Better still, you can learn how to make chicken kabobs. Always look for new ways to cook with boneless, skinless chicken breast.
Many comfort foods are regional, but peanut butter and jelly sandwiches are beloved all across the country.  To switch things up, try different flavored jams and spreads, and be sure to grill it (trust us, this changes everything).
This is a staple in most homes, a great, middle-of-the-week dinner.  Since it is great as it is, we wouldn't want to change it up too much, but stuffing the meatballs with mozzarella is a change we can get behind.
Is any food more comforting than chicken noodle soup?  We think not.  It is great on cold days, for quick lunches, and when you are sick.  To switch things up a bit, try a different grain, like couscous.
Not only is this a comfort food, but it is ubiquitous at pretty much any gathering.  So finding a way to change it up and make your dish stand out makes sense.  To make it special, try loading it like you would a baked potato.
Out of all the items on this list, this is the easiest to customize.  Change up the bread, try different types of cheese, add in fillings, and just have fun with it.  Really, the sky is the limit with this one.
Do you have a favorite updated comfort food recipe?  Share it with us in the comments.