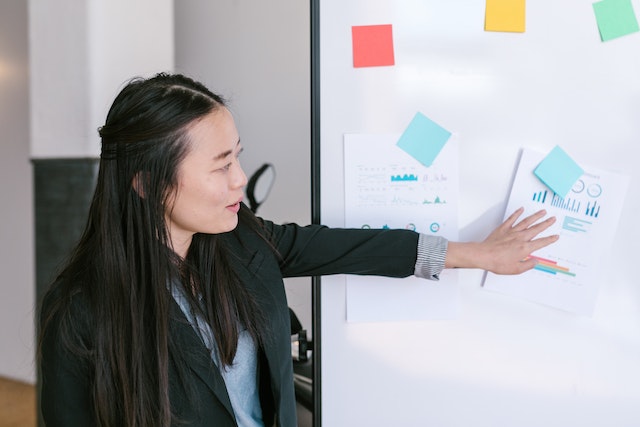 Your business needs to run like a well-oiled machine to help you be able to do what you need to do daily without missing a beat; however, sometimes this is easier said than done, and in the hectic world of running a business, things can be overlooked.
As consumers demand more and more from companies they are doing business with, things need to run like clockwork on your end to help you meet such demands and exceed expectations.
Read on to find out how to ensure your business runs smoothly and support your growth and longevity.
Delegate
Delegating is one of the easiest ways to stay on top of everything you have to take care of, yet one of the hardest things to do. While you might want to take care of everything personally, it isn't always possible. You need to have someone on your team you can trust and delegate to when needed. This support can be a lifesaver. Whether it is an employee who can take over specific tasks or functions for you or outsourcing to a third party to help you stay on top of different aspects of the business, look into the best options for you to retain standards without taking in everything yourself.
Training and Education
You can't know what you don't know, right? And this goes for your employees, too. If they don't know how to do their jobs properly without supervision, you need to get them trained so they have the tools and knowledge they need to do what you need. Whether this is a one-off training exercise or ongoing training and education, you should ensure everyone is reading from the page and can work to the best of their abilities to support your business.
Invest In Employees
Sticking with employees for this point, you need to ensure that you aren't only investing in their education and training but in how you treat them, too. Offering a positive employee workplace, generous benefits, and flexible working can help you improve employee satisfaction rates. From here, they will be more inclined to do their best for you and remain loyal to your company. The better you treat your employees, the more confidence they will have in you and the more willing they will be to go the extra mile.
Use Technology
Technology has never before been able to offer businesses so much support and help make things easier. If you aren't taking advantage of technology to help your business, you are simply making things much more complicated than they need to be. You can use technology within your company in multiple ways, from using software for employee hours tracking, sorting data, and automating tasks to using community solar lmi software to target new customers in the energy sector, for example, and more. Using technology can offer you an advantage you might otherwise have been able to access to ease the load and up your game.
Get Organised
Organisation is the key to any well-run company, and much like anything in life, if you know what's happening, you are already one step ahead. Keep all records stored safely and easily accessible, be it digital files or physical copies. Never make the mistake of thinking you don't need to keep anything. Having meticulous records will enable you to ensure you have everything you need and can find it should you need to at any given time.
Again, if you don't have an employee who can handle this for you, outsource to a company that can handle all your files and records so they are easy to access when needed.
Finances
While your employees are the backbone of your company, your finances are running the whole operation. The number one reason businesses fail is due to poor cash flow, so removing this from the equation for your company is a must. If you don't know the state of your current financial position, then you aren't doing an excellent job of staying on top of everything, and chances are things won't be running smoothly. Put an effective bookkeeping system in place and be aware of every transaction within the company, both incoming and outgoing, so you have a good idea of where you stand regarding your finances.
You need to be on top of your game when it comes to running your business, so ensuring that everything is running smoothly and is under control is your best course of action. These tips can be instrumental in doing this and giving you a solid base to work from.