It's awesome how a little bit of imagination and change can totally change a space. A new coat of paint, a new piece of furniture, or even new styling can completely alter the look and feel of a room. Today's blog post will talk about lively interior design solutions that will kickstart any space!
1)  Let the light in:
One of the key things of home decor is lighting. Natural light has the power to instantly brighten a room, making it feel larger and more open. Furthermore, by bouncing natural light around the room, wall mirrors can create the illusion of space. 
2)  Color and texture to amaze:
A room with personality can be created with careful thought and time. Turning a few heads when your friends come for a barbeque by having a few special pieces placed in your home, may not be a bad idea.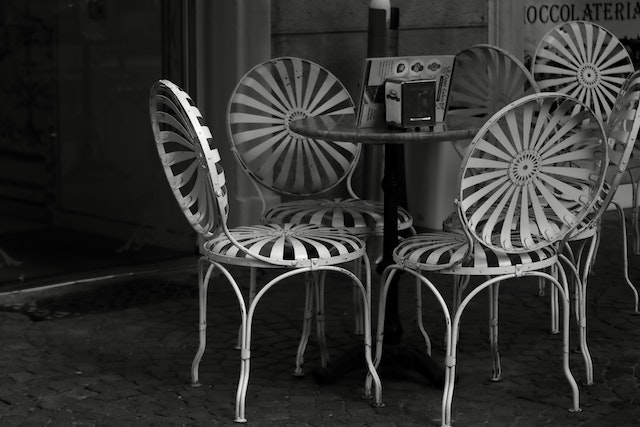 3)   Create clever storage solutions:
Clever storage solutions can be a great way to add purpose and style to a space. By using shelves, cabinets, and other organizational accessories that blend in with the overall design, you can create an aesthetically pleasing yet highly functional area. For instance, floating shelves or wall-mounted cabinets are great for keeping small items out of sight while still adding visual depth.
Wall-mounted racks or hooks are also excellent options for holding coats, bags, and even plants in tight spaces. With clever storage solutions, you can make sure your interior design solution is both organized and aesthetically pleasing!
4)  Fireplaces and that cozy corner:
You must visit your local fireplace store so that you can add a fireplace to a room to create a cozy corner, perfect for snuggling up with a book or having a relaxing evening. Fireplaces can add warmth and character to a room while also supplying a welcoming place to gather. 
Fireplaces come in a wide range of sizes and shapes, depending on the size of the room, such as traditional wood-burning models, gas fireplaces, and even electric versions that do not require venting. Fireplaces add ambiance and atmosphere to any living space with their flickering flames!
5)  Furniture with a twist:
Comfort is the first thing when it comes to furniture, but you also want to make a statement. You can give new life to any room by using furniture with unusual shapes, patterns, and textures. Upholstered chairs or couches with bold patterns, for example, can quickly become the focal point of the room. 
Armchairs in bright colors or ottomans that double as extra storage space can also add an interesting twist to a normally ordinary space. You can instantly modernize any interior design solution with creative furniture pieces!
In conclusion,  there are many ways to bring life into any interior design solution. From natural light to clever storage solutions, furniture with a twist, and fireplaces for cozy corners — you can create a unique atmosphere that is both inviting and stylish.  With thoughtful effort, you can create the perfect space that reflects your own style while still making it feel lively and inviting!