There's nothing like having beautiful, glowing skin to make you feel confident and look your best. Unfortunately, not everyone is born with perfect skin. If you're looking for ways to achieve brighter and more radiant skin, you've come to the right place! This blog post will discuss ten tips that will help you achieve gorgeous skin in no time.
1) Stay Hydrated:
Drinking plenty of water throughout the day will help your skin stay hydrated and look its best. Aim for 8-10 glasses per day to ensure that your skin is getting all the water it needs. Drinking water will also help flush out toxins, which will help your skin look brighter and more refreshed.
2) Use Sunscreen: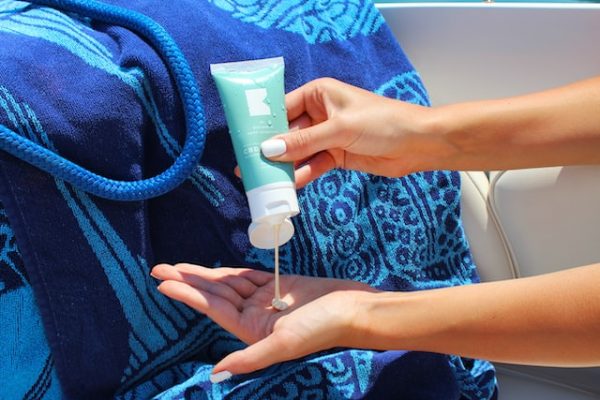 Protecting your skin from the sun is one of the best things you can do to keep it looking healthy and beautiful. Make sure to apply a broad-spectrum sunscreen with SPF 30 or higher each morning before going outside. Reapplying every two hours is also important, especially if you are swimming or sweating heavily.
3) Avoid Smoking:
Smoking destroys collagen in your skin and causes wrinkles and a dull complexion. Quitting smoking as soon as possible will help nourish and restore your skin's natural glow.
4) Exfoliate Regularly:
Regular exfoliation is key to achieving brighter, glowing skin. It helps remove dead skin cells and improves the absorption of your other skincare products. Make sure to use an exfoliator that is gentle on your skin so as not to cause irritation or damage.
5) Eat Healthy Foods:
A healthy diet can do wonders for your skin! Incorporate plenty of nutrient-rich fruits and vegetables into your meals and snacks each day. Eating foods rich in antioxidants and omega-3 fatty acids will help nourish your skin from the inside out.
6) Get Treatment
Get acne and light therapy treatments to help target specific skin concerns. These treatments can help reduce inflammation and brighten the complexion for a more radiant, glowing look. This will also help reduce acne scars and dark spots.
7) Get Enough Sleep:
Getting seven to eight hours of sleep each night is essential for healthy skin. It helps your body repair itself and boosts collagen production, which helps keep your skin looking bright and smooth.
8) Use Retinol:
Retinol is a powerful anti-aging ingredient that can help improve the appearance of fine lines, wrinkles, and discoloration. It also stimulates the production of new cells for brighter, more even-toned skin.
9) Cut Back on Sugar:
Consuming too much sugar can cause inflammation in the skin, leading to dullness and breakouts. Cutting back on sugar and processed foods can help reduce inflammation and create a brighter, healthier complexion.
10) Use Natural Products:
Choose skin care products made with natural ingredients to nourish your skin without harsh chemicals or toxins. Natural oils like jojoba, coconut, and almond help hydrate and protect the skin for a radiant complexion.
Beautiful skin takes work and dedication, but the above tips will help you achieve that brighter, glowing look in no time. With a healthy lifestyle and consistent skincare routine, you'll be on your way to gorgeous skin! Good luck!