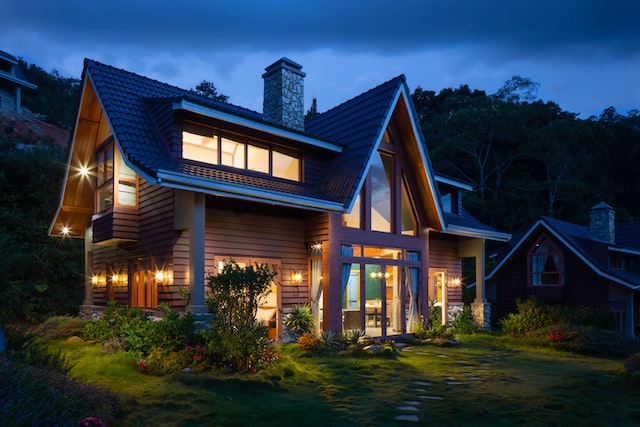 Looking for a new home is both exciting and daunting. You might have an idea of what your perfect house looks like, but it can be hard to know where to start. With so many different elements to consider, it's important to know what exactly you should be looking for in a dream family home. In this blog post, we're going to take a look at the key things to bear in mind.
Acquiring Your Dream Home
If you're looking to get your dream home, there are two great options: buying it or building it. Purchasing a ready-built home is often easier and less expensive than building one, however, you may not find the perfect size or layout to suit your needs. Building a custom home with someone like an On Your Lot Builder can ensure that all of your preferences and requirements are met. This requires a lot of planning and usually costs more than buying one already made.
It all depends on how long you want to wait for the finished product, what you can afford financially, and how specific you need the house to be. Either way, if done correctly you can have the house of your dreams in no time. But to do that, you also need to consider the three following factors.
1. Location, Location, Location
It's cliche but true—location matters when it comes to finding the right house. Do you want a home that's near schools? Close to public transportation? In a bustling city or a more rural area? Think about the kind of lifestyle you want and make sure the location reflects that. It's also important to consider features like noise levels, crime rates, and access to amenities such as grocery stores and parks.
2. Size Matters
When looking for your dream home, don't forget to consider size! Do you want a small starter house or something larger with multiple bedrooms and bathrooms? Consider how much space you need now—and in the future, if your family grows—so you don't end up buying something too big or too small in the long run. Also, don't forget about outdoor spaces; having room for a garden or patio can make all the difference when it comes to enjoying your new home.
3. Upgrades & Updates
Don't get stuck on aesthetics when searching for your dream home; think about practicality too! Is the wiring in good condition? Are there any major repairs that need doing? Are there energy-efficient appliances installed? Make sure everything is up-to-date before signing on the dotted line so you don't have any unpleasant surprises down the line. It's also helpful to look into details such as warranties and insurance policies if needed.
Bringing Your Dream Family Home to Life
Finding your dream home takes time, patience, and research! As long as you remember what key elements are important during your search—location, size, upgrades/updates—you will be able to find a great place that meets all of your needs (and maybe even some of your wants!). Good luck out there!