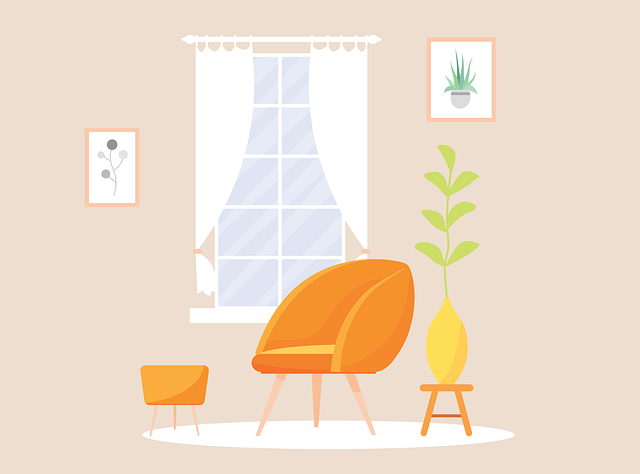 The living room is where you spend most of your time at home, so why not make it as unique and stylish as possible? Personalizing your living room is a great way to make it truly yours – and it doesn't have to be expensive! From adding a few statement pieces to creating a feature wall, there are lots of ways to make your living room stand out. With a few simple changes, you can transform your living room into a unique and stylish space that you can be proud of. 
Identify Your Style
Before you start changing things around in your living room, it's important to identify your style. This will help you choose the colors and pieces that will work best for you and your home. 
If you have kids and pets, you'll want to consider that when considering your style choice. You'll also want to take your space and home into consideration, as well as your budget. 
There are so many different decorating styles to choose from, so once you've identified your style, you can start to tailor your living room to suit your tastes!
Add Statement Pieces
For a quick and easy way to personalize your living room, add a few statement pieces! Statement pieces are items that are either unique or large in scale. They can be anything from a patterned rug to a large piece of artwork. Statement pieces are great for adding color and personality to your living room.
If you're working with a small space, try adding a large piece of furniture or artwork to break up the space visually and make your room look bigger. If you have a large room, statement pieces can help fill the space and make the room feel more intimate.
Add Lighting
You can use lighting to transform your room and make it look unique. Try adding lamps to your end tables or beside your couch, or installing overhead lights that were previously not in the room. You can also try re-painting lamps or adding new shades to give them a new look. 
Depending on the look you want to achieve in your living room, you can choose to use one type of lighting or a variety of lighting. If you want to focus on a particular piece of art or a section of the room, try adding a lamp or two to that area. This kind of lighting is great for reading, or for lighting up a special piece of art or décor in your room. 
Otherwise, you can try ambient lighting. This type of lighting is great for general room lighting, or for illuminating a whole space. You can use table lamps, floor lamps, or overhead lights for this purpose. 
Create an Accent Wall or Colored Flooring
Another great way to personalize your living room is by creating an accent wall or colored flooring.
You can choose to paint just a small portion of your wall, or you can paint the entire thing – the choice is yours! An accent wall is a great way to make an otherwise neutral room stand out. It's also a great way to add color to a room that's short on space. 
If you want to revamp your floor, it's important to use paint made specifically for floors or tiling made for flooring. This will ensure that your floor is protected or that the paint will last.
Add Plants and Flowers
Plants and flowers are a great way to personalize a living room. If your living room is an open space like a kitchen or dining room, this is a great place to add a plant or two. Otherwise, you can place plants on a side table or coffee table, or in a corner. 
You can also add smaller decor items to your living room to make it unique and stylish. Try adding framed photographs, decorative items, decorative letters, or other items to your walls or table space that make you feel at home! These are great ways to add your style to your living room, and they're also kind to your wallet!
It's important to note that some plants are better for the indoors than others, so make sure to do your research! 
Conclusion
The living room is a space where you want to feel cozy and relaxed. It's where you can kick your feet up after a long day and unwind with your loved ones. It's a great idea to personalize your living room to make it truly unique.