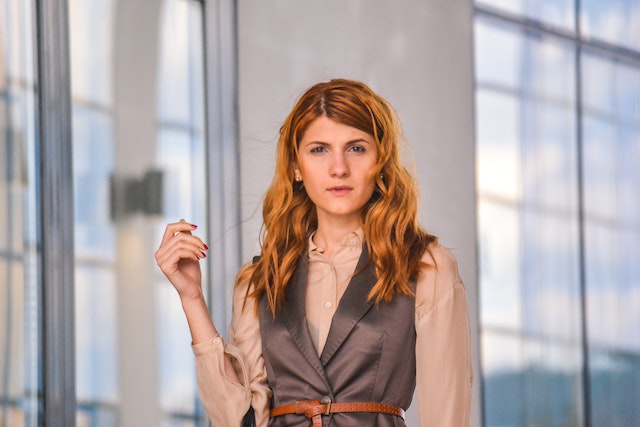 So many people who are successful attribute their success to their sense of self and confidence. However, few people actually provide detailed instructions on how to develop confidence. It can be challenging because confidence is based on a variety of factors, but generally speaking, it is based on decisions and successes that fuel your passion and make you feel content and proud of who you are. Finding these things out is one of your life's most worthwhile endeavors. Here are 10 methods to start increasing your self-assurance:
Be Productive 
Accomplishment is the foundation of confidence. You will feel much better about yourself if you succeed in achieving both little and large goals. It starts with your daily objectives. What must you do today, as well as every day this week or three days this week, in order to achieve your goal? If you achieve the daily goals you set for yourself, it's likely that you'll start hitting your weekly and monthly targets as well, putting your bi-annual and annual goals within reach. Remember that progress is gradual and significant transformations do not occur quickly. You'll feel confident taking on a significant project and aiming high since you have faith in your ability to succeed. Go for the objective you've set for yourself. Whether its doing your research and looking at bbl before and after pictures before making a big decision, or ticking off the washing up from your to-do list make sure you are getting things done. 
Track Your Development
The greatest method to accomplish any goal, no matter how little, is to break it down into smaller objectives and keep track of your progress. Monitoring your progress is the greatest way to determine whether you are succeeding in your goals, whether they are to earn a promotion, land a better job, get accepted into graduate school, switch careers, eat healthier, or shed 10 pounds. Try to put a figure on your achievements: how many graduate school or job applications you're sending out, what you're eating, how much you're exercising, and whatever your objective may be, write it down. You'll be able to observe your progress in real time, which will boost your confidence and help you stay on track.
Act With Good Faith 
Even when it's challenging and not always to their best advantage, but rather in the interest of the larger good, the majority of self-assured people base their decisions on their values. Your character is determined by your choices and deeds. Do what the ideal version of yourself that you aim to be would do after asking yourself that question. Even when it's incredibly difficult, the last thing you want to do, and requires a temporary sacrifice on your part, you'll end up like yourself more and be more proud of who you are in the long run.
Workout 
Exercise increases memory recall, and focus helps manage stress, and reduces depression in addition to improving your health overall. Apart from occasionally being challenging and uncomfortable, exercise enhances every element of your life and makes anxiety harder to sustain. Keep moving and schedule time for self-care.
Be Brave 
Your biggest enemy isn't failure; it's your fear of failure. Big ideas and goals will inevitably leave you feeling overwhelmed and as though you are unable to accomplish them. You have to search inside of yourself during those times, muster all of your courage, and then proceed. Every single individual who has achieved great success has experienced fear, but they have all continued to work and take risks nonetheless because they believe their goals are more urgent and important than their fear of failing. Consider how much you want to accomplish your objective, then push through your fear and keep moving forward, one day at a time.
Know When To Stand Up For Yourself 
It's tempting to believe someone when they tell you that your objective is ridiculous or that you can't do it when your project, goal, etc. is still in its early stages, since they are adding to the chorus of doubts going through your mind. Clearly, you reason, "When this person and all of my internal doubts tell me I can't do this, how can I be right?" that this notion is foolish." And you have to correct those individuals, especially the voices in your head. Inform them that you have it in you and that you are confident that you will succeed in achieving your goal. 
Follow through With Things 
When someone makes a commitment and follows through, other people respect them. More significantly, if you commit to something and follow through, you will respect yourself. You will also find it easier to believe in yourself since you won't be terrified of the job. Your words have meaning when you take action, and this will help you forge a road to achieving your objectives, preserving your relationships, and feeling proud of who you are.
Look At The Big Picture 
Decisions made for short-term comfort that obstruct long-term objectives are the root of unhappiness. For example, if you're trying to save money, you can't eat out as frequently; if you're studying, you can't go out with friends as frequently; if you're attempting to lose weight, you can't eat French fries frequently; etc. Big ambitions necessitate big sacrifices, therefore, you must really discipline yourself and dig deep. Although it makes life considerably more difficult right now and is boring and annoying, it will pay off in the long run, and the pride you experience will be worthwhile. You must choose between your short-term comfort and your long-term ambitions, but you should keep in mind that your long-term goals will ultimately make you happier than your short-term comfort.
Don't Worry About What Others Say 
There will be a lot of individuals who will tell you that you can't achieve your objective. People will try to tell you your goal is too great, that you're not ready, that you can't accomplish it, that it's never been done before, etc., and you must not listen to them. This includes rejection from employers, schools, or just unfavorable input from friends and family. You need to have this resolved. Even if they tell you that the odds are against you, etc., keep in mind that most people are generally mistaken. Every day, people alter the world against what those around them say is impossible. You can do everything you set your mind to. Don't listen to them; have faith in your own abilities and persevere.
Focus On What Brings You Joy 
What do you enjoy doing when you have free time? Is it to get outside, go hiking or kayaking, and take in nature? Or do you only enjoy viewing the best television while lounging on your couch? Whatever it is you enjoy doing, make time for it since life is short and you need time to do it to the fullest.