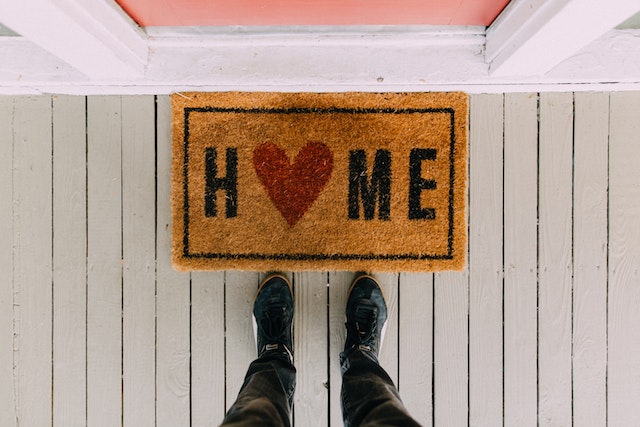 A home purchase is one of the most expensive purchases you will make in your life. So when it comes to signing on the dotted line, you need to know you can make the repayments and live comfortably in your new home. When attending viewings, knowing the signs of the most common home repairs and signs of damage can enlighten you about the condition of the house and what you can expect to have to pay out or pay attention to should you buy it.
The condition of the roof
The roof is one of the first things most potential home buyers will look at. A new roof costs, on average, upwards of $5,000 but will last for decades if correctly maintained. While you can't predict the future, you can look for signs that the roof is old, cracked, or faded. A new roof should be dark in color, with no missing tiles or patches, and have clean and clean guttering. Look for different colors and changes in the roof to indicate if repairs have been carried out, so you can focus on these areas.
Water leaks or plumbing issues
Water leaks can appear at any time and anywhere on the property. It can be something as simple as an overlooked leaking toilet or a more significant issue such as damaged pipes, drains, or saturated ground. Signs of a Water Leak include wet patches on walls, floors, ceilings, and puddles forming around the property to help you identify potential issues with the whole plumbing.
Cracks and subsidence
If you find cracks in walls or under staircases, these could be signs of subsidence. If you see cracks in the home, check them out with a home inspector before making an offer. A home inspector can take measurements and likely also take soil samples to determine if the land is sinking. If there is a problem, the cost to fix it can be thousands of pounds. If your inspector finds the cause of the damage, you can negotiate a lower price to reflect the repair costs. If the issues are extensive or the reason isn't known, look for another house instead.
Mold and Dampness
While some might argue that mold and dampness are linked, they can also exist independently. To identify mold growth, you'll want to look in the basement and attic, as well as behind walls. For damp walls or areas, you'll want to check the basement and the areas behind walls, like the kitchen and bathroom. People often ignore these areas, but they can reveal a lot about the property's condition. You can ensure that the property isn't plagued with mold and dampness by taking a few minutes to go through each room. If you find mold or moisture, you'll want to treat it before it gets out of hand. If the seller is responsible for treating the problem, ensure they do so before closing. If not, you may want to walk away from the deal.
Conclusion
A new home purchase is a very emotional time. You're meeting with your lender, real estate agent, and home inspector and have much information to process. While it's crucial to ensure you understand all the details of the home you're buying, don't get so caught up in the minutiae that you lose sight of the big picture.