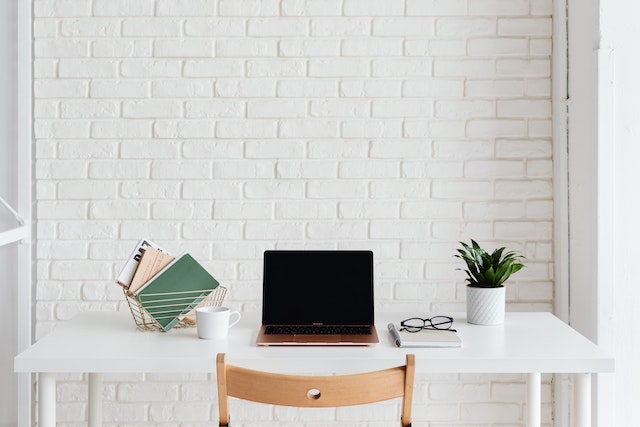 If you have employees, chances are, you're aware of the sheer responsibility that this puts on you. When we start out in business, we tend to bear the brunt of the work on our own shoulders, outsourcing occasional tasks that we're not equipped to complete ourselves to freelancers, agencies or other third parties. As product demand grows, we quickly realize that we can't do everything ourselves. We need consistent support to keep the cogs of our business turning and to allow us to advance. This is where permanent team members come into play. Employees differ from freelancers and agencies in that you employ them. You have to make sure that you stick to the terms of your agreement and you also need to provide them with the tools that they need to complete their work to a high standard. Here's some advice that will help you to make sure that your team has the tools it needs to succeed!
Devices
One of the first investments you'll find yourself making for your team is devices for them to wrok from. The majority of roles nowadays require the use of a laptop, tablet, computer, smartphone or similar sort of device. So, make sure to check role requirements of different team members and settle on the best device to allow them to thrive in their role. It's generally best to stick to one brand or supplier for all devices, as this allows for continuity in communications, storage, shared drives and more. You should also make sure to get all gadgets insured under a comprehensive policy. This will ensure that devices can be repaired or replaced if needed, withou you having to worry about a big expense.
Software
It's all good and well having the hardware required to complete a job, but if it doesn't have the right software, it's virtually useless. Different teams within your company will require different types of software to complete their work. Unsure what your teams need? Simply ask. Chances are, everyone will have suggestions of pieces of software that will help them within their role. You may find that sending out an anonymous survey can help quieter team members to voice their opinions and requests too. There are certain pieces of software that the majority of businesses will benefit from and others that will be more niche and specific to your company's field or industry. Browse different options and provide training from stl, so everyone knows how to get the most from the software they're using. You could even consider custom software if you find that nothing is ticking your boxes.
A Productive Workspace
Never underestimate the importance of office design for your team. Various factors go into choosing the right office and they can vary from the location (accessible spaces with parking and public transport links bring in more desirable candidates) to size (you need to make sure that your commercial premises can accommodate all team members). But you need to go beyond the basics of productivity is at the forefront of your mind. Your workspace should provide team members with plenty of natural light. Blue light can disrupt circadian rhythms and cause employees to slump. Natural light keeps everyone alert and productive. You should also make sure that the space is temperature controlled to a comfortable degree, sufficiently quiet for concentration, and has separate rooms for meetings, where people can chat and discuss ideas.
Ergonomic Furniture and Equipment
Ergonomic furniture and equipment are a must. This is furniture and equipment that has been specially designed to help your employees sit and work comfortably with minimal chance of injury or health problems. Poor posture caused by poorly designed desks, chairs and other office furniture can cause injury or ongoing aches and pains that reduce productivity. Ergonomically designed desks and chairs, as well as additional accessories like footrests, back supports, wrist supports, and more, can really make a significant difference!
Training

You should make sure that your team receives ongoing training relevant to their position. This will keep each individual up to speed with developments in their area of specialization, ensuring that you are benefitting from up-to-date knowledge and skillsets at all times.
These are just a few different starting points that you might like to work with when it comes to making sure your team has the right tools to succeed while working for you! Not only will this make their lives easier, but it will also produce better results, which will benefit you and drive profits in the long run!