Are you looking for a way to make some extra money on the side? Or maybe you're ready to start your own business, but you don't want the hassle of renting office space and dealing with employees. If so, then starting an Amazon seller business from home could be the perfect solution for you.
An Amazon seller business offers all kinds of benefits, including the convenience of working from home, cost savings, and flexibility. Plus, with over 310 million active customers worldwide, Amazon is a great platform for selling products.
By following the tips we're about to outline, you can successfully run an Amazon seller business from home.
The Benefits of Running an Amazon Seller Business from Home
The Convenience and Lifestyle Benefits
One of the biggest benefits of running an Amazon seller business from home is the convenience it offers. You can work whenever you want and don't have to commute to an office. This flexibility is especially helpful if you have family obligations or want to travel.
The Cost Savings of Working from Home
Another benefit of running an Amazon seller business from home is the cost savings. You don't have to pay for office space or employee overhead costs. And, you can take advantage of tax deductions for home-based businesses.
The Flexibility it Offers
The final benefit of running an Amazon seller business from home is the flexibility it offers. You can set your own hours and work around your other commitments. This allows you to grow your business at a pace that suits you best.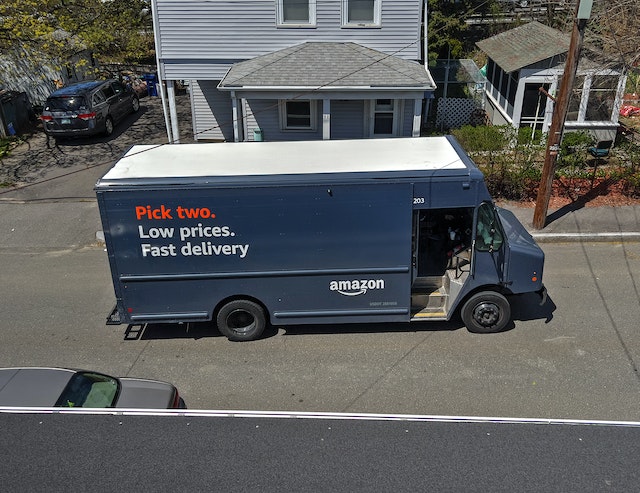 How to Get Started with an Amazon Seller Business from Home
Find Niche Products to Sell
When starting an Amazon seller business from home, it's important to choose a niche product to sell. This will help you focus your efforts and stand out from the competition. For example, if you're selling health and beauty products, you might choose to focus on natural or organic products. Research some of the most profitable items on Amazon if you're not sure where to start.
Research the Competition
Once you've chosen your niche, you can now research your competition. Take a look at what other sellers are offering in terms of price, shipping, and customer service. Also, check out their product listings to see how they're describing and marketing their products. This research will give you a good idea of what you need to do to be successful in your chosen niche.
Create a Professional Listing
Creating a professional listing is essential for any Amazon seller's business. Your listing should include high-quality product photos, clear and concise product descriptions, and keyword-rich titles and bullets. All of this will help your listing rank higher in search results and attract more buyers.
Optimize Your Listing for SEO
Optimizing your listing for SEO is another important step in getting started with an Amazon seller business from home. This means using relevant keywords throughout your listing so that it appears higher in search results when potential customers are looking for products like yours. There are a number of tools available that can help you with this, such as Google AdWords Keyword Planner and Amazon Seller Central Keyword Tool.
How to Grow Your Amazon Seller Business from Home
Increase Your Visibility
To increase your product visibility, make sure you are using Amazon's advertising tools. You can use Amazon Advertising to create Sponsored Products ads that will appear on search results pages and product detail pages. You can also use Amazon Marketing Services (AMS) to create Product Display Ads that will appear on other websites and apps that are part of the Amazon network.
Another way to increase your product visibility is to participate in Amazon's Vine program. Vine is a program for reviewers who are invited by Amazon to review products before they are released. This can be a great way to get early reviews and build buzz for your product.
You can also increase your product visibility by participating in Amazon's Associate program. Associates are websites and bloggers who receive commissions for referring customers to Amazon.
Offer Competitive Prices
To compete on price, you need to find out what your competitors are charging for their products. You can use a price tracker tool to do this. Just enter the URL of a competitor's product page, and you'll see the prices that other sellers are offering. You can also use a web-based pricing tool like CamelCamelCamel or Keepa to track price changes over time so you can see how your prices compare.
Once you know what your competitors are charging, you need to decide what price point will work best for your business. If you want to sell more units, you may need to offer a lower price than your competitors. But if you want to make more profit per unit, you may need to charge a higher price. There is no one right answer here – it depends on your business goals and what margins you need to achieve them.
Provide Excellent Customer Service
Providing excellent customer service is important for any business, but it's especially important for businesses that sell online. That's because customers who buy online don't have the opportunity to inspect the product before they buy it, so they rely on the seller's customer service team for help with returns, exchanges, and other issues.
There are a few things you can do to provide excellent customer service:
Respond quickly to customer inquiries: Customers should not have to wait more than 24 hours for a response from customer service.
Be proactive: Don't wait for customers to contact you – reach out proactively if there is an issue with an order or if there is something else that needs attention.
Resolve issues quickly: Do whatever it takes – within reason –to make sure the customer is happy with their purchase.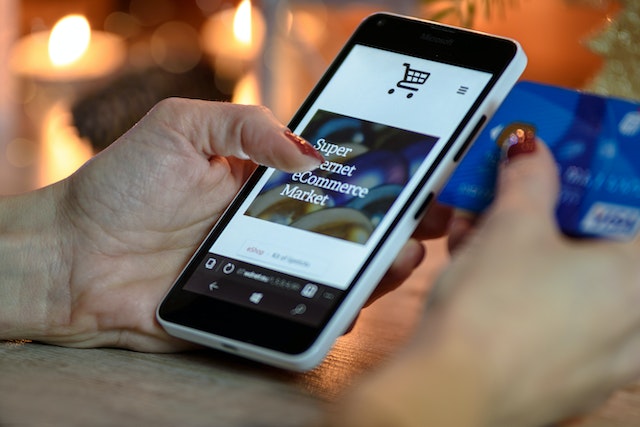 How to Manage Your Amazon Seller Business from Home
As an Amazon seller, it is important to stay organized and keep detailed records. This will help you keep track of your inventory, orders, and customers. There are a few ways to do this:
Use a spreadsheet or accounting software to track your inventory, orders, and customers. This will help you stay organized and make it easier to find information when you need it.
Keep physical copies of important documents, such as invoices and packing slips. This can be helpful if there are ever any questions about an order or customer.
Respond to customer inquiries and complaints in a timely manner. This shows that you care about your customers and their experience with your product.
Use Amazon's Fulfillment Services
If you want to save time and money on shipping, consider using Amazon's fulfillment services. With this service, Amazon will pick, pack, and ship your products for you. They also handle customer service and returns. This can be a great way to save time and money, especially if you are selling a lot of products.
There are a few things to keep in mind if you use this service:
You will have to pay for the service, which is based on the size and weight of your products.

You will need to store your products at an Amazon fulfillment center.

Your products must be eligible for the service (see Amazon's guidelines for more information).
Congratulations on taking the first steps to starting your own successful Amazon seller business from home! By following the tips in this blog post, you're well on your way to setting up a successful business that can provide you with the convenience, cost savings, and flexibility that come with working from home.