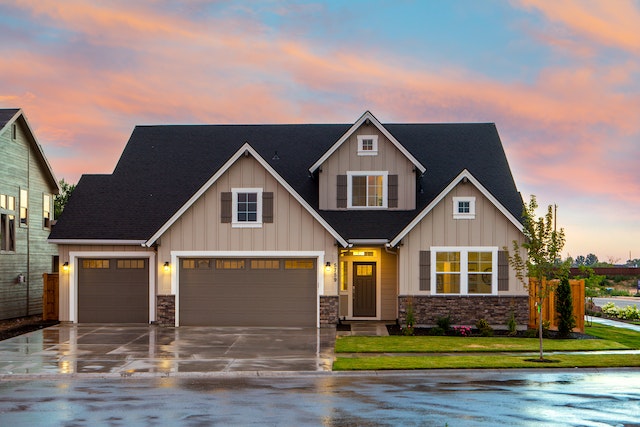 Odds are, the home that you took out a mortgage on, or even built yourself, is not an asset you wish to see decaying or destroyed. This is, unfortunately, not entirely guaranteed to be prevented. After all, those in the hurricane's path, or those that live on fault lines are all too aware of this fact.
That said, there's a great deal of influence you can have in avoiding the worst outcomes, or sustained damage that lasts over a long time and causes utterly miserable rectification efforts to fix. This means that for the most part, you have control, and that should provide homeowners comfort.
Yet it's not just about what you can restore or resolve, it's about what you can prevent. For instance, if you live on a busy road, then a strong gate, fence or border wall can prevent a less-than-intelligent or observant driver from veering off the road and into your property. The chance of this happening are unlikely, but you can be certain that you'll be glad for your foresight should it occur.
So – let this post help avert your worst home damage possibilities. With that in mind, please consider:
Know How To Detect Leaks
With water leak detection measures, you can make sure a dripping issue doesn't turn into a full flood, or strange pipe noises don't become a burst piping system. Here you can also detect other measures of moisture, like noticing when damp is building up signifying poor ventilation. Noting when to detect a leak and its source, especially if it's a systemic issue like a pool of water or damaged guttering system, can save you thousands in frustrated repair costs.

Resolve Your Safety & Security Flaws
Of course, it's important to make sure your home is safe, and learning that through foresight is better than error. This means worthwhile investments like floodlights which illuminate the garden should someone trespass there, or resolving how and where you store your ladders so someone couldn't easily pick it up, climb on top of your porch and get through an open window can be wise, too. As you can see, heading around the home and viewing the array of potential security vulnerabilities helps you sleep better at night; even if that means protecting your driveway more stringently with a new gate.
Pests & Critters
Pests can not only cause damage to the property but also health hazards too. A large wasps nest, for instance, can potentially put someone in the hospital if they're exposed to an angry swarm, and of course, while it's easy to break and flake away, these nests can cause damage to buildings too. That's to say nothing about how termites can damage wood, or mice and rats can chew through cabling. For this reason, it's good to use proper prevention methods by sealing access routes, laying deterrent sprays and traps where appropriate, and taking direct action by keeping a pest control service in your address book. You have enough people in your home without worrying about uninvited guests.
With this advice, we hope you can help this post avert your worst home damage possibilities.