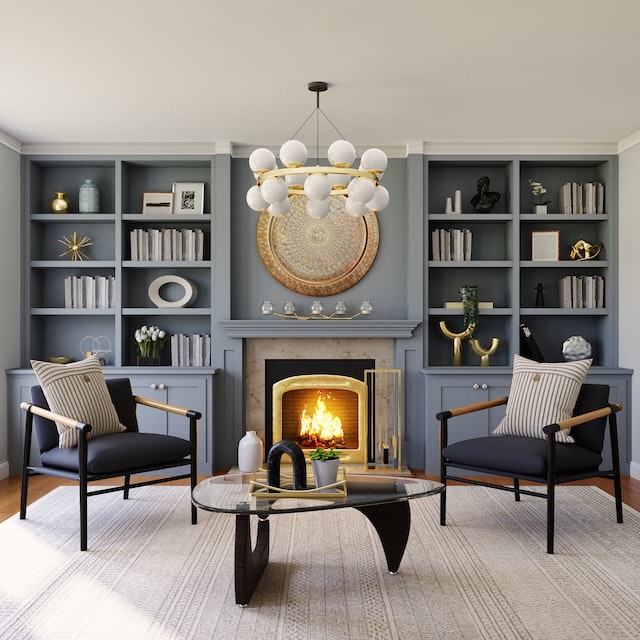 The mornings are getting colder, the nights are getting darker, and the signs are here; 2022 is coming to a close. With every ending comes a new beginning, and perhaps most of us are hopeful for the future and looking forward to the 2022 chapter closing for one reason or another (wars, the costs of living crisis, and political turmoil, to name a few…). 
With this natural new start of a new year, it is a popular time to freshen up your home, and with this in mind, we have highlighted some key trends that are forecast for 2023 so your home stays modern and on-trend. This year's trends are not only for the home's interior; you can also find some innovative ideas for the patio area with Amish made poly furniture.
Japandi

– The Japandi style that became more popular in 2022 is predicted to continue to grow next year. As the name suggests this trend combines the best elements of Scandinavian cosy functionality with Japanese minimalism. This style celebrates sustainability, which is why we predict that its popularity will only grow as our society continues towards a more eco-friendly lifestyle and culture. A few key items of furniture can modernise your space in this style, such as a feature bedframe for

example

. 

Calm and Clean

– the pandemic and its numerous lockdowns saw an understandable rush towards natural aspects featuring in our homes, with houseplants having a real moment! This desire for a calm space will continue in 2023 but with more of a focus on clean, crisp, open spaces. And this does not have to mean everything is beige and white – blue can be soothing, and

research

has shown that blue spaces can improve our wellbeing and even lower blood pressure!

Square Appeal

–

The "Instagram" factor continues to play a role in how young modern professionals decorate their spaces. A feature "shelfie", a statement rug, or a stunning faux floral arrangement are all popular with home decor lovers looking to show off their homes in their Instagram "squares". This trend continues on Tik Tok where having an eye-catching feature helps creators engage their audiences without overwhelming their content. It remains important to keep these items as focal points in a wider, calmer space; too many can become overwhelming or crowded with the eye unable to naturally focus on one feature. 
Lavender Love

– Multiple trend forecasters are predicting a surprising colour trend for the new year; lavender! Painting a wall can be an easy way to bring this soft muted colour into your space, or if you don't fancy braving such a big move you can add in some lavender cushions, coffee table accessories or even towels in the guest bathroom. Bringing in colour through small and soft furnishings is an easy way to keep your home up to date and flexible with current trends, and your own current moods. 
No matter how the predicted trends play out over 2023 one thing will always remain important; your home should be your safe space. You should feel comfortable and authentic in your surroundings, and whilst you can keep up to date and on trend ensure you don't lose your personal touch.