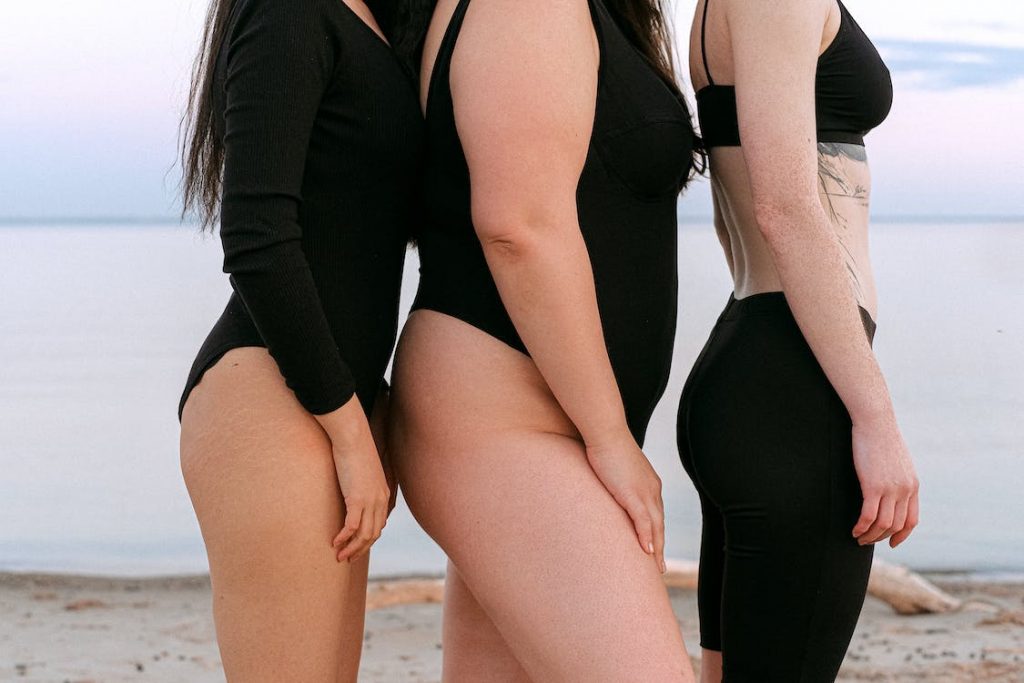 There is no one "right" way to dress your body type. However, there are definitely ways to flatter your figure more than others. In order to look and feel your best, it's essential to dress in a way that accentuates your natural curves and features. By considering your body type when choosing what to wear, you'll feel more confident and beautiful in whatever you put on! Let us take a look: 
There are four main types of women's body shapes: hourglass, pear, apple, and rectangular. Each body type has its own distinct proportions, and the goal of dressing for your body type is to highlight your best features and create a balanced look.
The Hourglass
Hourglass figures are characterized by a tiny waist, full hips, and round shoulders. To dress for an hourglass body type, choose clothing that accentuates the waist and shows off the curves of the hips. Avoid boxy or loose-fitting clothing and anything that is too tight or clingy. Instead, choose dresses with nipped-in waists, slim-fitting trousers, and tailored blouses. When it comes to swimwear, choose styles that support and flatter the bust. Halter tops, bandeaus, and even one-piece swimsuits can flatter an hourglass figure.
The Pear-Shape
Pear-shaped figures are characterized by a small upper body and full hips and thighs. When dressing a pear body type, the goal is to minimize the hips and thighs while accentuating the upper body. To do this, choose dark-colored pants or skirts paired with light-colored tops. Graphic prints and ruffles on the body's top half will also help draw attention upwards. Regarding swimwear, look for styles with crazy patterns or detailing on the top half of the suit. This will help to create a balanced look while minimizing the hips and thighs.
The Apple-Shape
Apple-shaped figures have full midsections with slimmer hips and thighs. When dressing an apple body type, the goal is to minimize the midsection while creating the illusion of a more defined waistline. Choose tops in dark colors with V-necklines or belted waists to do this. Choose pants or skirts with a flared cut or A-line silhouette for bottoms. These styles help balance the fuller midsection while creating a more hourglass-like shape. Regarding swimwear, one-piece suits with ruching around the midsection are very flattering on an apple body type.
The Rectangular-Shape
Rectangular body types are characterized by having little definition in the waist area. To dress for a rectangular figure, you want to create the illusion of curves by choosing clothing that nips in at the waistline. Belted plus size dresses and tops are incredibly flattering on this body type; avoid anything too tight or clingy around the middle. For bottoms, choose trousers or skirts with a bit of volume around the hips; A-line silhouettes work well for this purpose. When it comes to swimwear, two-piece suits with printed tops are very flattering on a rectangular figure. The print will help to create visual interest and add some definition to the waistline.
In conclusion 
Knowing your body shape is key to dressing well for your figure. While there are no hard and fast rules, using the guidelines we've provided should help you create outfits that flatter your unique shape. Experiment with different styles and colors to find what looks best on you. With a bit of practice, you'll be able to dress like a pro, regardless of your body type!