No one ever said that moving was easy, but it can be incredibly challenging when you emotionally adjust to a new location. Whether you're relocating for work or family reasons, it's essential to understand what you're going through and how to make the transition as smooth as possible. This blog post will discuss some common emotions associated with relocation and offer tips on managing them.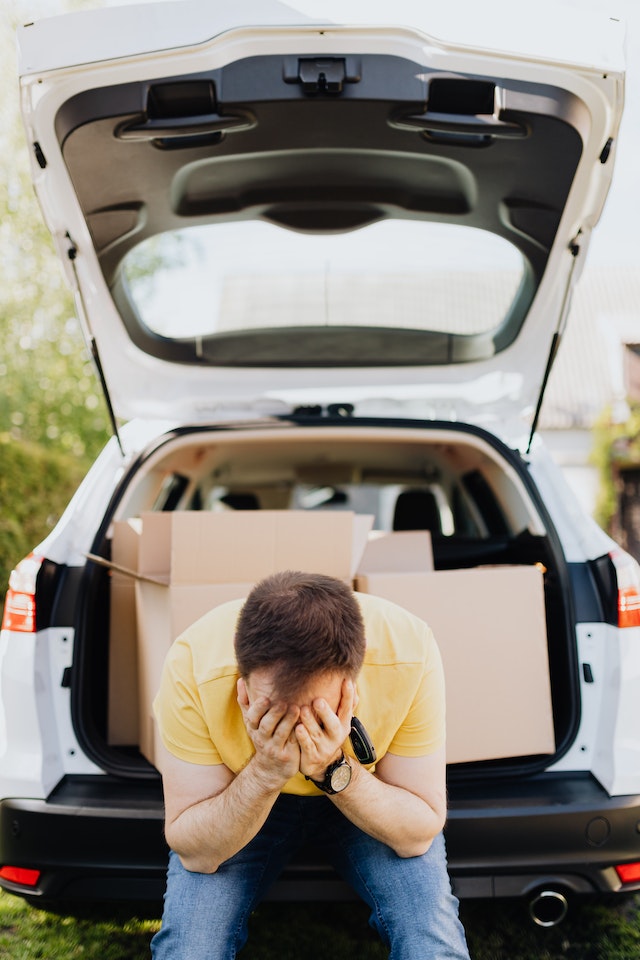 Is Moving Stress Common?
It's normal to feel stress when preparing for a move. After all, there's a lot to think about and organize! However, if your stress levels are consistently high or you feel overwhelmed, it might be time to seek professional help. A therapist can help you manage your anxiety and develop healthy coping mechanisms.
What Are Some Common Emotions Associated With Relocation?
There are a variety of emotions that people often experience when they're relocating. Some common ones include:
– sadness at leaving friends and family behind
– excitement about the new adventure ahead
– anxiety about the unknown
– fear of the unfamiliar
– anger at being forced to move
Whatever emotions you're feeling, it's essential to acknowledge them and give yourself time to process them. Trying to bottle up your feelings will only adjust harder.
The Symptoms of Moving Stress
The first step in managing the emotional challenges of relocation is to understand the symptoms of moving stress. These can include physical symptoms like headaches and fatigue and emotional symptoms like anxiety and depression. If you're experiencing any of these symptoms, it's important to seek help from a professional if they are interfering with your ability to function in your day-to-day life.
Coping With Moving Depression
If you're struggling with depression after a move, it's vital to seek professional help. Depression is a severe condition that can significantly impact your quality of life. A therapist can assist you in managing your depression and help you develop healthy coping mechanisms.
The Grieving Process
One of the most common emotions associated with relocation is grief. This is because you are leaving behind a place that holds memories and meaning for you. Of course, it's essential to allow yourself to grieve for what you're losing, but it's also important not to dwell on the past. Instead, focus on the positive aspects of your new location and the exciting opportunities that await you there.
The Challenge of Adjusting to a New Culture
If you're moving to a new city or country, you may face the challenge of adjusting to a new culture. This can be difficult, but it's important to remember that everyone is in the same boat. Try to meet new people and get involved in your community. You may also want to learn about the history and culture of your new location so that you can feel more connected to it.
Tips for Adjusting Emotionally to a New Location
If you're having trouble adjusting to your new location, here are a few tips that might help:
– Reach out to family and friends for support. Just because you're not physically near them doesn't mean they can't be there for you emotionally.
– Get involved in your community. Join a club or volunteer group so you can meet new people with similar interests.
– Explore your new surroundings. Take some time to familiarize yourself with the area and discover all it offers.
– Be patient with yourself. It takes time to adjust to a new place, so don't be too hard on yourself if you're feeling homesick or stressed.
Finally, -Find a reputable real estate agent to help you find your perfect home.The Hershenberg Real Estate Group has a team of experienced agents who can help you navigate the challenges of relocating.
Helping Your Family With Moving Stress and Adjust Emotionally
If you have children, it's also crucial to help them adjust to the move. This can be difficult for them, especially if they're leaving behind friends and familiar surroundings. Here are a few tips to help your family with the transition:
– Talk to your kids about the move and why it's happening.
– Help them say goodbye to their friends. Throw a going away party or have a special dinner with close friends.
– Stay positive and upbeat about the move. Let your kids know it's an exciting adventure they'll never forget.
– Be patient with them as they adjust. It may take some time for them to feel comfortable in their new surroundings.
In conclusion, relocating can be a difficult and emotional experience. However, by understanding the symptoms of moving stress and taking steps to cope, you can make the transition successful. If you're having trouble adjusting, reach out to family and friends for support or seek help from a professional. With time and patience, you'll be able to settle into your new home sweet home.