The past ten years have seen a home decor trend towards minimalism. The perfect home is a clean, tidy, and neat space without clutter. All the mega-expensive houses on the market are these high ceilinged, giant windowed, white masses that let sunlight rest on the clear countertops and delicate couches. The minimalist movement gained a lot of traction because it suggested a more straightforward way of living. As Marie Kondo famously asks: 'does it spark joy?' Anything that doesn't spark joy has to go. No wonder it became so popular when the trend was based around living a smaller, more joyful, and purposeful life. 
Yet, in more recent years, a movement towards maximalism has begun. Carefully placed clutter: maximalism is all about having a home bursting with color, objects, and furniture. It's an 'aesthetic of excess.' With maximalism, the design aims to fill your home with all the things you love: the colors you love, the animals you love, and the textures you love. It all feels like a magnificent cave full of all your riches. 
Does either of these descriptions strike a chord in you? Do you think you are a maximalist or a minimalist? Either way, we've got home upgrades to recommend to you. 
Minimalism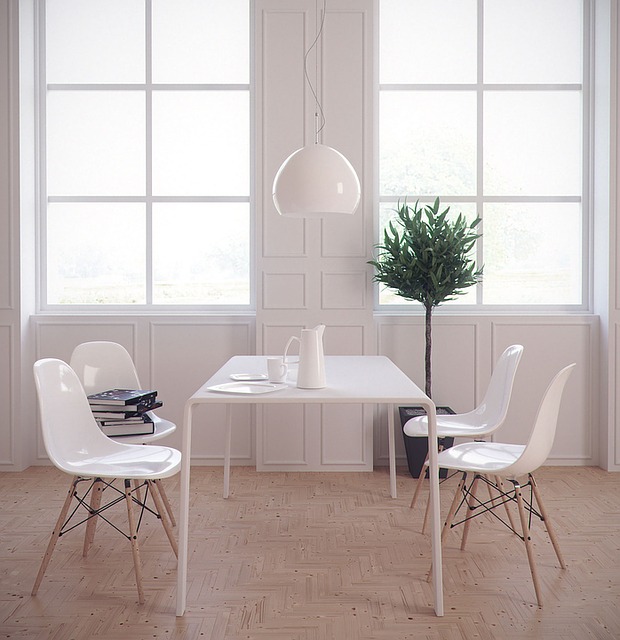 Decor
There are many aspects to minimalist design that you can apply to your home. One of the most essential parts is removing items from your space that you don't need and aren't adding value to your life. A good rule of thumb is if there are more than three things in a room, it starts looking cluttered. 
You should also think about what you want to emphasize when decorating. For example, would you like to focus on how light and airy a room feels? Or do you want it to feel cozy and inviting? Whatever your preference, keep this in mind when picking out furniture or decorations for this space. 
For example, you could use light colors like white or cream to make a room appear larger. And dark colors will bring the illusion of depth to a small space, creating an appearance of more breathing room. This may sound counter-intuitive, but try living with dark walls for a while and see how they make you feel! 
Lighting
A great way to get started is with lighting. For this, you'll need some new bulbs. Replace the old fluorescent and incandescent bulbs with LED bulbs, which are more energy-efficient and last longer. LED bulbs also offer a wider range of colors than the standard light bulb. 
Next, explore your options for dimmer switches. These will allow you to adjust the room's brightness at any time: in the evening when you want to relax or in the morning when you want to wake up gently. This makes it easier to choose what kind of mood you want your home to set as soon as you walk in. Finally, invest in some new lamps! They make a huge difference when it comes to mood lighting and ambiance.
Lighting changes are a great way to make a minimalist home feel different and new without adding extra clutter to your home and going against the minimalist way of living.
Flooring
If you've ever had a conversation with a pro home designer, the first thing they'll tell you to do is change your flooring. Flooring is essential because it has such an impact on the overall feel of your home. You want to make sure you have something that feels nice underfoot and will last for years. 
There are many different types of flooring out there, but we recommend going with hardwood or engineered wood if possible. These materials are durable and easy to clean, which means they will last. They also include warranties and offer some serious style points in the process. If you can't afford fancy hardwoods or engineered woods at this moment in time, high-quality vinyl flooring is a great option too, since it's so affordable and easy to maintain.
Furniture
The easiest way to update your home on a budget is to add new furniture. The first thing that people notice when they walk into a room is the furniture. Furniture is an affordable way to give your home that fresh feeling without breaking the bank. If you have dated pieces in your living room, replace them with more current styles. If you have an outdated dining room table and chairs, find something with a more modern look and feel. 
The minimalist vibe is often furniture pieces with clean lines and neutral colors. Given the lack of clutter, focus on the comfort of your furniture. It's unlikely you'll be buying lots of cushions and throw blankets, so ensure your couch is comfy enough as it is!
Bathroom Upgrades
There's nothing like a beautiful, sleek bathroom to elevate your mood. The easiest way to give your bathroom a facelift is by replacing your shower curtain or adding some new hooks and shelves to the wall. You can also try painting your walls a lighter color, which usually results in a brighter space. 
A great minimalist makeover is to do a tub to shower conversion. This removes the focus of your bathroom and makes it a more functional space. A shower fits the aesthetic of minimalist living more than a bath, and you can alter the design you choose to suit your home.
Maximalism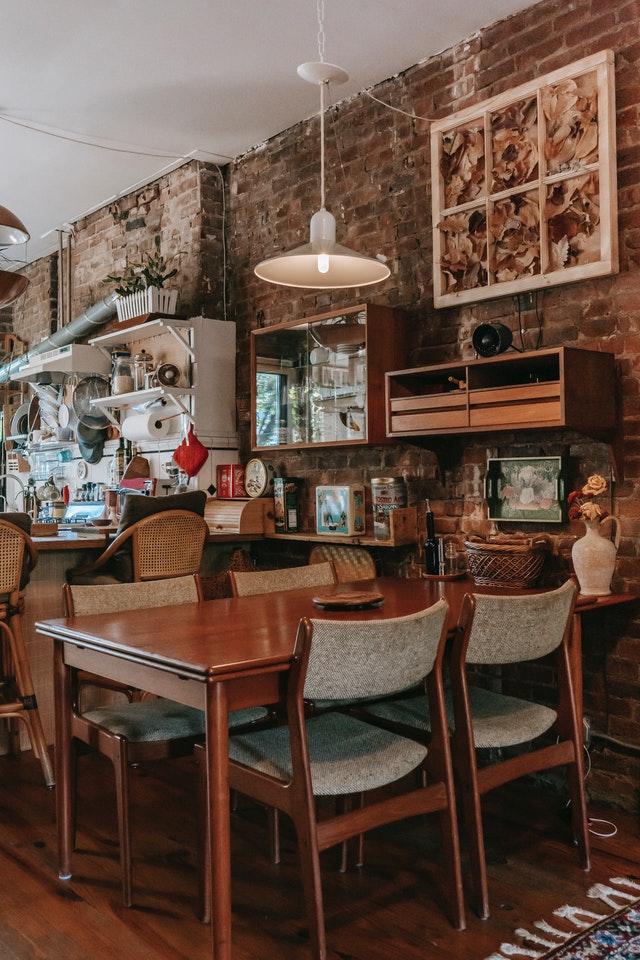 Add a stunning bath to your bathroom
A bathroom is a space that needs to be updated regularly. One of the best ways to make a bathroom feel like new is by adding a stunning bath. A bath can be used in various ways–as an elegant centerpiece or a spot for your kids to play while you soak in the tub. 
One maximalist way you can update your bath and make it feel new is by painting it with a fresh coat of paint. If you don't want to paint it, you could also add new fixtures like handles and lighting. You don't even need to use the same color throughout your home; maximalism is all about difference, and the max amount of color fits this well! 
You could also choose to update your bath by replacing all the materials inside it with newer, more stylish ones. This includes swapping your shower curtain for something beautiful and replacing your old sink with something to your taste. These updates will make your bathroom feel brand new without having to redecorate any other part of the room.
Add plants to your kitchen
Kitchens are notoriously difficult to decorate. They're not the centerpiece of a room like your living room or bedroom; they're tucked in the corner of your home. But what if you could make your kitchen feel more like the epicenter of your home? One way to do that is by adding plants to your space. 
Even if you don't have a green thumb, you can grab some plants at Home Depot and place them in a bright container near your sink. These plants will be a constant visual reminder that you're surrounded by nature and living in a beautiful space. 
Add local artwork to your living room
If you want to make your living room feel like a more intimate space, you should add some local artwork. You can either frame your favorite piece of art and hang it up or purchase new artwork at a local store. If you do the latter, be sure to buy something that reflects your personality.
Make your dining room worthy of dinner parties
If your dining room is just a place to eat, it's time to upgrade. A dining room should be a space where you can entertain guests, so make sure it's an inviting and comfortable space. Consider adding wainscoting or paneling to the walls, which will give your room some design flair and make the room look like a more formal area of the house. Plus, it's an easy way to add color and style without having to redecorate completely. Rugs, artwork, and plants are also great ways to add personality to your dining room!
Make Your Bedroom Feel Cozy
One of the first things people notice when they walk into a room is the bed. It's one of the focal points of any bedroom, and it should be comfortable and inviting. If your bedroom needs a refresh, consider purchasing a new mattress. A mattress typically lasts 8-10 years, so if you have an old, uncomfortable bed from the past decade or more, now may be the time to upgrade! 
If you like to watch TV in your bedroom, you may want to invest in a good sound system and Bluetooth speakers to make it feel at home. For example, if you love listening to country music as you sleep, consider adding these speakers to your bedroom. They'll come in handy when watching that Netflix show before bed or catching up on your favorite podcast while snuggled under the covers.
A new rug is another way to update your space and add some color to your floors – but don't forget about the pillows! Adding bright colors with accent pillows will give your place that perfect pop of personality and décor that it needs right now.
Go to a flea market for trinkets
If you're looking to add some personality to your home, one way is to collect some vintage furniture and trinkets. You can find some great pieces at flea markets for an affordable price, and these are the perfect way to make your place feel unique without breaking the bank.
Maximalism or Minimalism?
Whichever is your favorite, you hopefully should have found some home decor ideas in this post. So now, go forth and either add things to your home or take them away!