Offices used to be spaces that were solely reserved for getting work done. As such, it didn't really matter what they looked like or the overall atmosphere. But times have changed. Today, organizations know that the working environment has to be more than just functional. It has to be a place that people like being in. 
And there's a good reason why this is the case: it can help to enhance staff productivity and have other benefits, too, such as impressing business visitors. 
Making your office more enjoyable isn't overly difficult. There are plenty of things that you can do. In this blog, we'll look at just a handful of actions you can take that'll make the space much better.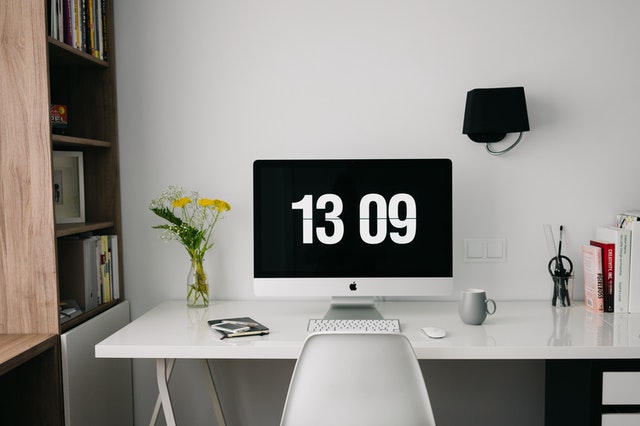 Is The Lighting Correct?
As you'll probably know from your home, lighting can have a big impact on the atmosphere and feel of a space. So take a look at the lighting in your office. Does it contribute toward a positive atmosphere? If it's overly dark or overly bright (especially those overhead lights), then the answer is probably no. It'll be best if you can let in as much natural light as possible. When that's not an option, go for soft lighting.
Personal Touches
Your workspace doesn't have to be all business, all clinical. You can add touches of personality here and there. Why not? You and your employees are not machines! You're human beings who have thoughts, feelings, and emotions. And it's always a good idea to try to generate an environment that pushes these elements in a positive direction. Encourage your staff to decorate their spaces with personal effects, such as photos and the like. As well as the individual benefits this will bring, it'll also help to make the space a bit more colorful and unique. 
Comfortable Seating
Your office shouldn't just look good. It should also feel good. You and your employees will be spending many hours staring at a computer, so it's important that everyone feels comfortable. The trick here is to get the right desk/chair setup. For the chair, ask your employees what type they want, and also invest in some furniture glides; it's much better being able to move around in a chair rather than staying static in one place. You can also ask what type of desk they want. Indeed, some people might want a sit/stand desk, so they can mix things up throughout the day.
Sensory Bliss 
Finally, take a look at the senses. If the senses are fully engaged, then it'll be much more likely that everyone is happy and content. The main area to focus on will be the temperature of the space. No one wants to work in an office that is too hot or too cold! After the feel of the room, look at the scent of the room. There are some incense scents that are especially good for concentration and focus. With them, you'll be nudging your employees towards work and also making your office smell great!