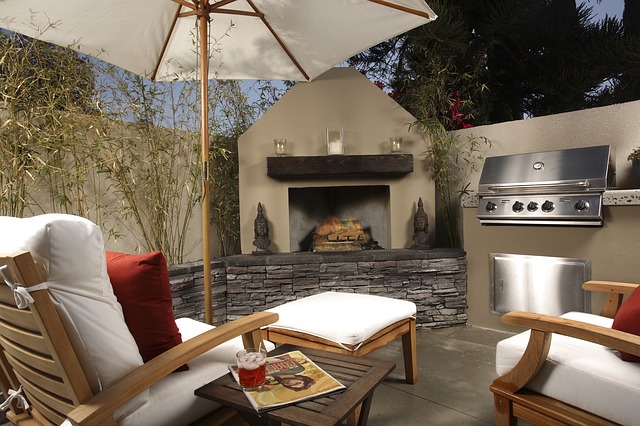 After you've lived in your home for some time, it's not uncommon to feel as though it can be updated. That could be months from now or even several years away.
Regardless, there'll likely come a time when you want to improve or renovate your home. That could be for multiple reasons.
Figuring out what you should do could be difficult, however. Many people may offer vague advice, which you mightn't find helpful.
You'll want practical ways to update your home. There are quite a few to choose from. While some will take quite a bit of effort, others shouldn't.
3 Practical Ways To Update Your Home
Add Modular Fixtures To The Kitchen
One area that many people focus on when remodeling their homes is the kitchen. It's often one of the more expensive rooms to renovate, however.
You don't need to break the bank to do this. Instead, you could use modular fixtures to bring down your costs.
These are not only more affordable than a bespoke option, but they're easier to move around. You can even take a DIY approach with installing many of these fixtures.
That gives you the option of rearranging everything yourself in the future. While there's still work involved in this, it shouldn't take too much effort.
They're more than worth considering because of that.
Fix The Roof
When many people aim to improve their homes, they overlook a few things. One of the more notable is the roof, despite how important it is.
You'll need to make sure that there are any problems with it. You can address some of the more minor issues, such as loose shingles, by yourself.
If you're concerned about larger problems, however, then it's worth hiring a professional roofing company. You'll not only address your concerns but ensure none crop up anytime soon.
Expand Smaller Spaces
It's not uncommon to have relatively small spaces or rooms in a property. You can expand these more than you'd think. You wouldn't have to extend your home to do so.
Instead, using a minimalist aesthetic can be an option. Reducing the number of furniture and other belongings will make the room feel bigger.
Focusing on the essentials and then adding a few minor flourishes is more than recommended. The room will look great while feeling larger than it previously did.
Though this can take a while to figure out, it's more than worth looking into. Using mirrors can also help to make the space appear bigger and airier than it is.
Improve Your Home: Wrapping Up
If you're looking for practical ways to improve your home, you'll have a wealth of options to choose from. Some can come much better recommended than others.
That's because of the impact that they can have on the property. Alongside that, you'll need to think of your personal preferences.
Focusing on addressing any problems and then considering visuals can be recommended. If you take that approach, your home will not only look great but shouldn't suffer from any minor or major issues.