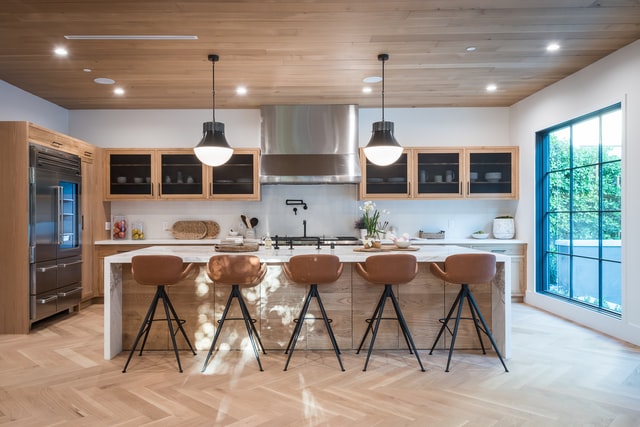 The kitchen is one of the most widely used rooms in the house. Everyone tends to use this room at least once a day whether it's to cook their food, microwave a meal, or even just grab something out of the fridge. Thanks to the pandemic, more people are spending time in the kitchen, learning recipes, practicing DIY, or even going as far as starting their own little business. The kitchen is gaining more love and use which calls for upgrades.
The kitchen tends to be the last place that gets an upgrade at home. A lot of people feel that they don't necessarily need an upgrade unless their dishwasher needs repairing or some other kitchen appliance does. But then, it's only one or two kitchen appliances that get repaired or switched, it's not completely an upgrade. The idea of upgrading a kitchen may sound difficult or expensive, but it doesn't have to be. Your kitchen doesn't need to look outdated like a flash from the past. Here are some tips for upgrading your kitchen.  
Paint your cabinets
If you're wanting to transform your home into a contemporary mode living space, then bring out a fresh coat of paint. Your options are limitless when it comes to color. If you have a color scheme you're wanting to abide by, then great! You'll have plenty of paints to choose from for your color scheme. You'll want to bring home samples to examine them in the light. What is going to look good throughout the day? How does it look in natural lighting and artificial lighting? It's best to narrow it down with samples. This is also going to help you with setting up a mood or even a theme in your kitchen.
Painting can be time-consuming, but painting your cabinets and drawers is going to be a great way to create a noticeable difference in your kitchens. Kitchens need to be upgraded every now and then and the kitchen cabinets are no exception to this rule.
Install a backsplash
Backsplashes are a great way of adding an additional touch to your kitchen, plus they protect your walls. There are plenty of backsplashes to choose from for adding some color and texture to your kitchen. You can go with the traditional kitchen tiles or even the new and handy peel and stick backsplashes. Some popular options are white subway tiles, but they can come in such a wide variety.
Look at your country top
If you're tired of how your countertops look then it may be time for an upgrade. Just like cabinets, your countertops may be due for an upgrade from time to time. One of the more popular and cost-effective ways to make this upgrade would be through adhesive paper. There are plenty of counter-top adhesive papers such as marble, stone, and wood.  These can easily be found at craft stores, home improvement stores, and even web shops such as Amazon.
Find new fabrics
Have you ever noticed the fabrics that your kitchen has? Usually, kitchens may have curtains, kitchen floor runner rugs, oven mitts, and even some tea towels on display. You'll want to add some softness to your space and these are some great ways to do it. Just make sure that the colors complement the rest of the room.