The wedding day must have something unique that is worth remembering. This is why several and different wedding themes appeal to couples from diverse backgrounds. Out of the two million couples that get married each year in the US, some prefer hip-style weddings, while others prefer stylish themes. There is also the group who adore classic weddings. So, if you have a classic wedding theme in mind, below are some tips on how to pull it off smoothly.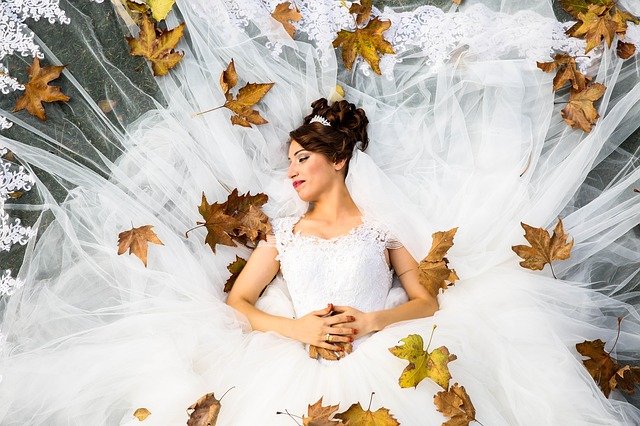 What makes a wedding dress or the gown classic? According to experts at brides.com and Essence Designs, a classic wedding gown isn't precisely ornate or trendy in the fashion world. However, it still has elements that add a subtle traditional appeal to the dress in general. These classic wedding dresses are more peculiar: attention to silhouette, fabric texture, neckline, and other hidden touches that experienced designers can spot.
That is not to say classic wedding gowns are bland or unappealing. On the contrary, they attract attention for all the right reasons. Therefore, without an experienced eye, you can try contacting someone who does. However, for the basics, this is what you should know. These gowns are usually made with luxurious antique lace fabrics or silky material with minimal decorations. More concentration is focused on the bride's 'innocence' and femininity.
The location of your special day adds to the overall theme you wish to create. Usually, when the venue seems 'off the mark' and doesn't seem to complement your classic theme, you have options. For example, your wedding planner will have to attend to the most minute details that bring it all together. However, an experienced planner will go the extra mile to find you the exact spot, which may need minimal or no decoration at all.
This is where a ballroom wedding comes into the picture. Arguably, the ballroom effect gives a more classic appeal to the wedding than any other location. With the lighting from chandeliers, high ceilings, and the entire expanse of the ballroom, you will pull off a classic wedding to wow your guests.
What is a wedding without a song? Even better, what is a classic wedding without tunes to accompany the theme? Fortunately for you, there is a long list of musical artists with tunes and songs that fit your wedding theme. 'At Last' by Etta James, 'My Everything' by Barry White, and several more music personalities have songs considered as classics. Indeed, almost at every American wedding, you are sure to hear signature melodies from Whitney Houston, John Legend, Bruno Mars (Marry You), and others.
According to The Washington Post, out of ten popular wedding songs in the country, you are bound to hear not less than six of them at a marriage ceremony. Indeed, you have the option to use a band at the reception but do well with your research before picking a group. For example, you can attend at least three of their live performances to be sure you're getting the real deal.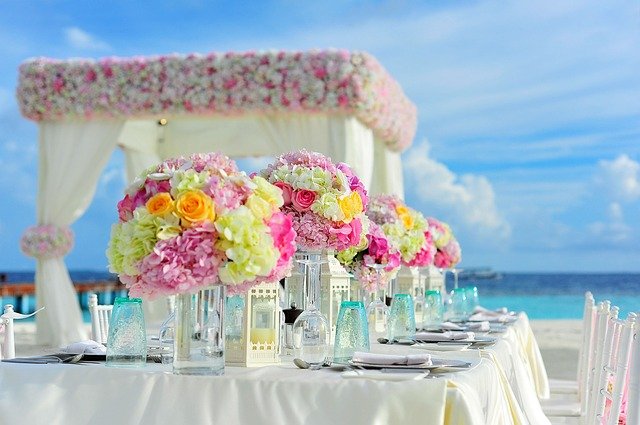 What's a wedding without décor? It is what adds more meaning to the 'color' of the entire event. From the church, temple, main ceremony hall right through to the reception, décor plays a significant role in any wedding theme. Since your choice is classic, there are some details to have in mind. First of all, sophisticated elegance with lots of clean lines goes into classic wedding décor. There is also the use of white florals in this theme. It's almost as though the classic wedding thrives on the interpretation of purity in its simplest forms. Perhaps, that adds to the overall appeal that leaves your guests mesmerized about the beauty of your special day.
You can also consider including silver flatware, crystal ware, and a touch of gold to the table arrangements at the reception. Using ornate vessels with an almost royal appeal, your attention to this detail takes that classic wedding a notch higher. You may also want to consider a long banquet table that looks like a regal dining room for that final verve.
Having a classic wedding can is still the preferred choice for many couples. And the tips listed here will guide you through the process. While you may be trying to get everything perfect for your special day, try to remember to work through everything with a touch of moderation. The classic wedding tends to have hints of that, without marring the overall beauty of your special day.