Playstation and Fifa are some of the most played video games around the world. Most people, however, assume that these games are only meant for youths and result in time wastage. Some individuals associated video games with men and young boys. However, these games can be fun for anyone who understands technology and how to go about gaming activities.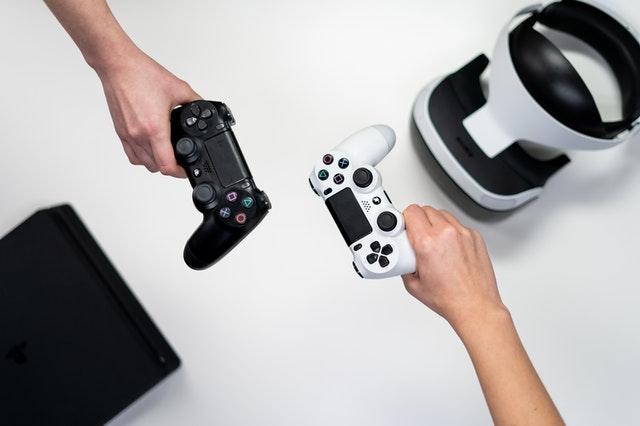 Many individuals recently accepted the idea of playing these games for different reasons. It would be best to identify what motivates you to play to moderate your desire to play every day. The following reasons can drive an individual towards playing these games.
Winning Gets Rewarded
Some video games reward individuals according to how they attain the wins. You can get these games from different places. For example, PlayPhone reviews is a website that has different games which require spinning and winning various rewards. Joining the website requires monthly fees and earning from playing whichever game you choose from the listed activities. Gamers who understand the techniques of spinning games can reap heavy prizes from these games.
The Games Can Build Your Cognitive Skills
Video games are essential activities for cognitive skill improvement. Succeeding in any video game requires different skills such as observation, quick thinking, and movement. These are not activities you can only stare hoping for a better outcome! Every gamer is usually determined to do everything for the win. Well, winning cannot come without putting in the work.
Multitasking is the paramount quality in these games since all the players concentrate on several activities at once. A gamer has to watch how the opponent moves, understand the game, and anticipate the winning move. All these activities can boost a person's cognitive skills. The players also have to listen to all the information in the game, pick up different activities, remember them throughout the game, and ensure that hand-eye coordination remains perfect.
Gives You Something to Be Invested in
These games can create a purpose in your life. For example, playing spinning games that earn you money can be a job that needs all your attention. These activities are essential in a person's life, especially with the pandemic restrictions that make people stay in the house 24/7. They can drive your mind into the fantasy world and make you escape a horrible reality.
People now go for video game competitions, which means that these games can sharpen a talent you thought you didn't have. The winners earn good money that can keep you sorted for a while. Once you realize your talent in a particular video game, it is crucial to build your skills and utilize them to improve your future.
Freedom and Exploration
Virtual games can offer you a chance to roam around in the digital world. Video games like Rust and Ark allow you the freedom to explore the digital gaming sector as you gain new ideas.
Enhances Your Mental Health
Video games can be an effective way of escaping your reality. When you struggle with depression or anxiety, these games would root you to the ground and give you a reason to be happy again. If you do not like counseling, playing video games can be better since it makes your therapy more involved and active. This way, you can be able to handle depression and anxiety by yourself.
Final Thoughts
Video games offer you an excellent chance to improve your social skills. You may not be good at interacting with people, but once you start learning how to interact with opponents on video game platforms, it will be easier to approach people and hold conversations.