Installing a new bathroom in your home is a big investment. Many people spend tens of thousands of dollars to bring the room up to standard. The reason it costs so much is the sheer quantity of labor involved. Ripping out an old bathroom and creating a fresh new one can take weeks – months even. 
For that reason, you need to ask the right questions before you commit. Let's take a look at them now. 
Will Adding A New Bathroom Add Value To The Home?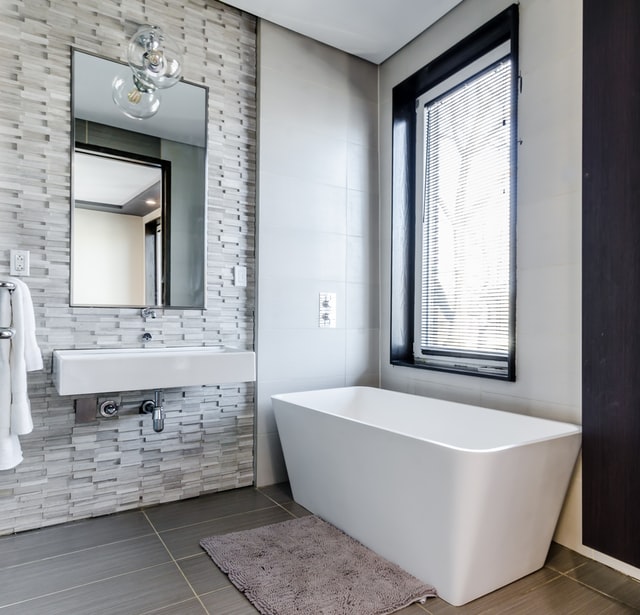 If you already have three bathrooms, then adding a fourth one is unlikely to add a great deal of value. In contrast, if you have one bathroom already, then adding a second one will make a substantial difference in the desirability of the home. 
Ideally, you should only commit to a bathroom renovation if there is a high chance that it will increase the sale price of your property. If it won't, then it shows that other people aren't willing to pay for it – and that's a sign that it probably won't offer you much value either. 
Do I Have Enough Space For Storage? 
You'll also want to ask yourself if you have enough space for storage once you renovate. Many homeowners plan space for the toilet, sink and bath without thinking about where they will keep all their stuff. And that's not a good idea. It means that using the bathroom will always feel cramped and you'll never have enough space. 
If a room isn't large enough for a bathroom, you can convert it to a shower room, cloakroom or even just a storage cupboard. 
Do I Need Professional Help? 
If you're planning on ripping out a bathroom and replacing it with an entirely new one, you'll need experienced contractors to help you (unless you've done it before). Furthermore, if you're planning on running new water lines to the bathroom or installing a power shower, you'll need a plumber. You shouldn't do these jobs on your own. 
Is The Flooring Suitable?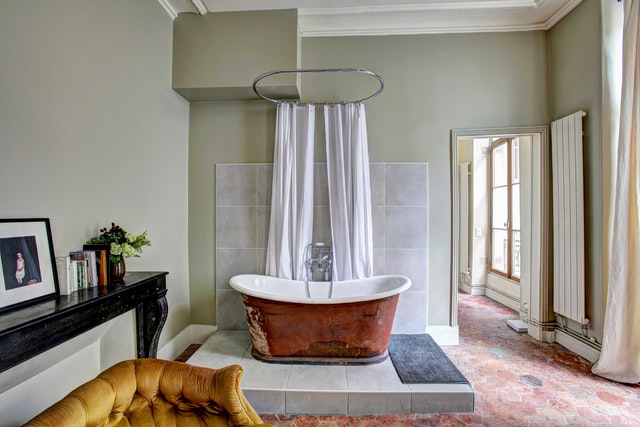 It is critical to get bathroom flooring right. If you don't, then you run the risk of getting damp. Furthermore, flooring should also be safe when wet.
Generally, in bathrooms, you have two choices of flooring: cheap vinyl or more expensive tile. Most people then put down washable rugs on top to make the room feel cozier with non-slip undersides to prevent falls. 
Do I Need A Tub?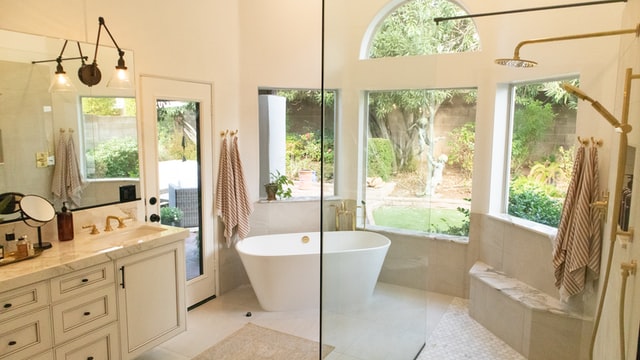 You don't actually have to have a tub in your bathroom. In fact, if you're short on space, trying to shoe-horn one into the available space is probably a bad idea. In many situations, a simple shower unit will suffice. 
Remember, tubs are actually quite dangerous. People often slip as they get in and out, which means that any seniors who use your bathroom could be at risk. 
If you do decide to install a tub, consider a walk-in variety. Alternatively, put railings on the wall to help people get in and out safely.