It's all about making a meal from scratch that brings you closer to your family and friends, especially when it tastes great! In addition, cooking at home is often more economical than eating out or ordering takeout, but it can seem like too much work for some people. That's why we will share four essential items that will help you cook mouth-watering homemade meals with ease!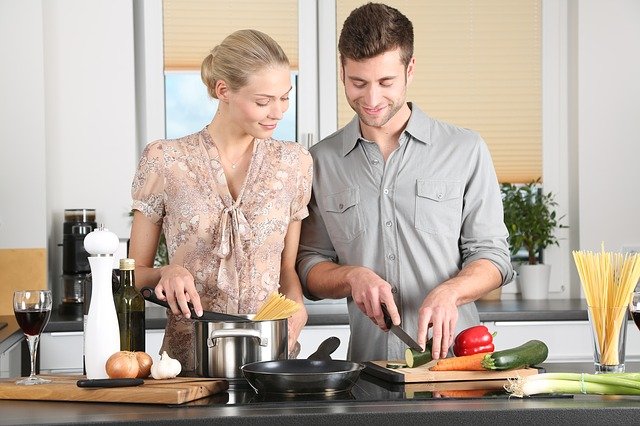 1 Food Processor
A food processor is a versatile appliance that can give your cooking an edge. You can use it to process everything from dips and spreads to doughs for pastries or pizza crust, and even fresh fruits or vegetables! You could also use it as an alternative way to chop up small items like nuts. A great model with all the necessary bells and whistles would be the Cuisinart 14-Cup Food Processor. It has safe dishwasher parts that make cleaning up easy, stainless steel blades that are harder than most knives but gentle on food, and discs that allow you to slice thinly or thickly depending on what you're making. Adjustable slicing options between 0mm – 12mm, multiple speed settings, and a large feed chute that can accommodate whole fruits or vegetables.
2 Smoker
Smoking meats during the cooking process adds a delicious flavor that can't be achieved with any other method. Of course, you could use an outdoor grill or oven, but it's often hard to set up, clean, and maintain these appliances for one-time uses only. That is why we recommend using a smoker, which you can place anywhere in your home. A great model would be the Masterbuilt 30″ Black Electric Digital Smoker. It has a digital display panel that makes temperature adjustment easy and precise. It has a built-in lid holder, so there are no excuses about holding open the lid while checking on food items frequently! Large enough capacity to smoke 12 whole chickens at once! One of my favorite recipes is this mouthwatering smoked baked beans recipe that will enhance any homemade dish.
3 Induction Stove
Induction stoves are the safest way to cook with electricity because they use magnetic energy rather than heat alone. This allows you to control the temperature precisely, choose between low and high settings depending on what you're cooking, and can go up in increments of one degree! A great model would be the De'Longhi America EN750MB Energy Saving Induction Cooktop. It has an automatic shut-off feature when no pot is detected, so there's little risk for accidents or injuries. It doesn't get too hot like traditional electric stovetops, which means children won't accidentally touch it! compatible with all kinds of pots, including non-stick ones without scratching them
4 Sharp Knives
Sharp knives are essential for anyone who wants to cook delicious meals at home. They allow you to chop and slice ingredients quickly, so the time spent in the kitchen is minimized, there's less risk of injury because they cut through food more easily than dull blades, and it makes cooking a breeze! A great model would be this 15-piece knife set from KitchenAid. It includes every knife you will need for your kitchen; blades are made of high carbon stainless steel, durable and won't rust or corrode, handles are ergonomically designed to fit into your hands quickly and comfortably for total control while chopping!
In conclusion, cooking at home is a rewarding experience for people of all ages. With the right tools and ingredients, you can make delicious meals that impress your family and friends!