You pay a lot of money for your own home, so of course, you'd want to make the most of it. When you have your own place, nights in are much more welcome, and it's wonderful to be able to entertain in your own home with your friends and family.
It can also be a breath of fresh air to have your own outdoor space, especially if you're used to apartment living. Having a backyard where you can relax, make the most of the sun and enjoy the outdoors is one of the perks of buying a house that can help you create a lot of memories.
But are you really getting the most out of your outdoor space? Landscaping has gone to a whole other level in recent years, with people creating some incredible outdoor spaces that are ideal for chilling and spending time with your loved ones.
So where do you even begin to create your backyard of dreams? Here are some tips to help you plan the perfect landscaping renovation.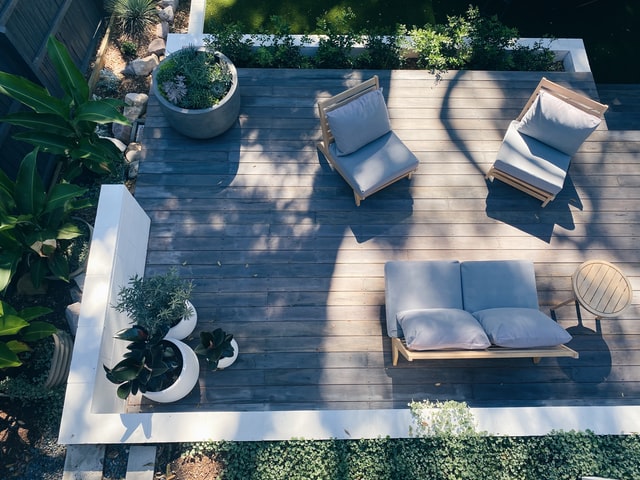 Think about what you want from the space
When faced with a large garden project, you can be overwhelmed by the volume of ideas that are out there. To help you get the best result for your project, think about what you want from the space.
Do you want a space for entertaining? To relax in the sun? A space for the kids to play? It's helpful to create a wish list so that you can then think about the space in more detail and how it can be brought to life in the space that you have.
Find inspiration
The good news is that landscaping is very much a hot topic. There are all kinds of places to find incredible inspiration online that can help you pin down your dream landscape design. You should check out both front and backyard inspiration, and consider making a Pinterest board to help you save all of your ideas in one place.
Once you start exploring what's out there, you'll be able to nail your ideas ready to create your dream garden space.
Create plans and a schedule for the work
Now comes the tricky part. Some people like to hire an all-in-one service that can design and execute your landscaping renovation, but this can lead to a considerable cost. There are some tools to help you design a garden that can be really valuable for creating those final plans, ready to start the work.
You should think about creating a schedule for the works, so you can work out what needs to happen and when. This is a very important step if you're going down the DIY route.
Bring in the professionals
Many people carry out successful landscaping renovations themselves, but it takes a lot of time and a lot of hard work to do a good job. Bringing in professionals can help ensure the job is done correctly and will make sure possible risks and issues are taken care of. 
Some firms have a team of professionals with different disciplines, others you might need to source separately. You could need a carpenter or electrician to carry out different elements of the work. If you want to install a pool, water feature, or you're going to need to move piping – then be sure to hire a plumber to carry out the work. Hiring professionals ensures the job is done to a high standard and will mean you won't have to bring in your own tools and materials.
Be patient
Carrying out landscaping work can take a long time, with delays expected due to poor weather and things that are out of your control! Be patient, it will all come together in the end.
Think about the finishing touches
Once the major works have been carried out, you can start thinking about the finishing touches that give your space the wow factor. From lighting and plants to other decorative features, there's a lot you can do to add further character to your outdoor space.
Furniture is an important part of your outdoor setup, so it's worth looking at modern outdoor furniture styles to help you find something suitable for your space.
Stay on top of your maintenance
Finishing your outdoor space is an incredible feeling, but you'll want to keep on top of your maintenance if you want it to last! Regular maintenance such as keeping your lawn intact, cleaning your patios, furniture and of course, watering the plants, can help keep your space looking its best year-round. Upgrading your landscaping is a great way to add value to your home, so it's worth keeping on top of things in case you decide to sell in the near-future.
With a lot of possibilities and ideas for beautiful outdoor spaces, it's the perfect time to start planning a landscaping renovation.