Burglars often manage to open windows and doors within a few seconds. The right security technology can protect. In many cases, owners with good security can add even more value to their homes when the time comes to sell. Theft is sadly very common and it is something to be aware of. This is exactly where tenants and homeowners should start to protect their belongings. Technical security measures, in particular, deter offenders: According to theIn about a third of the cases, the perpetrators give up their break-in attempt to police crime prevention of the federal states and the federal government if they encounter difficult conditions. Here are some tips to ensure that you and your family are constantly kept safe.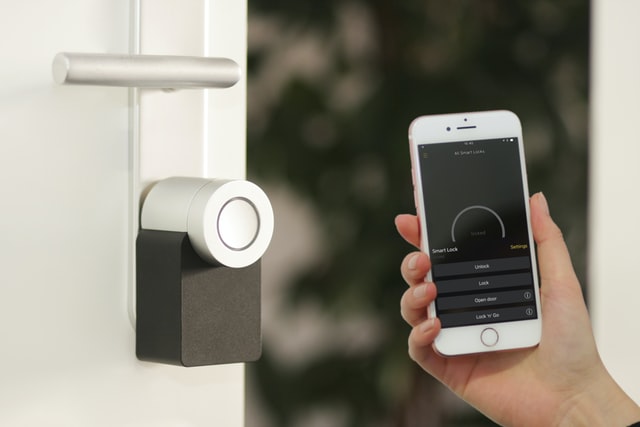 Close the window, keep the key safe
Lowered blinds offer little protection against burglars and signal that the residents have gone away. However, the best building technology cannot prevent a break-in if tenants or owners do not secure the home correctly. When leaving the apartment, you should close all windows and lock the front door. Otherwise experienced burglars have an easy time of entering. Many insurers refuse to pay home contents insurance claims if a window has been shown to have been left open. Handle front door keys carefully and keep them on you at all times. Replace the lock cylinder immediately if you lose a key. Never hide a spare key outdoors. In addition, ladders, garden furniture, and garbage cans should be securely locked to make it more difficult for burglars to get to the upper floors.
Be careful on social networks
Do not post on social networks when you are going on vacation or what you are doing on vacation. Never tell strangers on the answering machine how long you will be away from home. If strangers come across someone who might be spying on the habits of the residents in the area around you, you should contact the police immediately. Look at apps to keep on top of information in your area. 
Create the impression that you are home, even if you aren't
It is a deterrent for burglars if they have to worry about meeting the residents or a dog during their act. A timer that switches on the light in one or more rooms gives the impression that someone is at home. Outside motion detectors can control lamps also and electronic devices simulate barking dogs or the flickering of a television. Experts, on the other hand, advise against installing dummy cameras outdoors but some people do believe it is an important step. It is best to decide what feels right to you. You should definitely avoid an overflowing mailbox if you are not at home for a long time. Ask a neighbor to empty it regularly. Keep safety tools nearby, such as Long Range Pepper Sprays in case you want to use it from a larger distance near your door. 
Install burglar-proof building technology
The mechanical security of doors and windows is also effective protection against burglars. Windows, as well as patio and balcony doors that are equipped with conventional roller cams, are a weak point. So-called mushroom cams with appropriate fittings offer more security. With modern components, the resistance class shows how well they protect against burglary.  
List of items for insurance claims
If you have been the victim of a break-in, it is difficult at first to recapitulate which objects of value the perpetrators have stolen. An inventory list of the household is helpful in making it easier for you to settle claims with household insurance and to facilitate the work of the police. You should also document valuables, jewelry, computers, and expensive consumer electronics with photos and, if possible, with proof of purchase.
On the other hand, it can be quite distressing and a major blow if you have been accused of stealing by a boss, a relative, a friend, or anybody else for that matter. Knowing this, it's likely that your initial response will be one of rage or perhaps defensiveness. You would undoubtedly benefit from receiving advice from an employment law solicitor if you are dealing with a significant charge. You shouldn't discuss your accusations with anybody until you have spoken with a qualified criminal defence attorney who can advise you on the next course of action. 
An accusation of theft can destroy your future, whether it involves petty theft or big embezzlement. Once trust has been betrayed, it is incredibly challenging to rebuild. A petit theft attorney has expertise defending numerous corporate clients against theft claims. The majority of petty theft cases begin when someone witnesses someone stealing. Either the victim or a witness to the crime reports the incident to the police, or the police become aware of the action. Police will move to make an arrest after conducting an investigation and locating a suspect. It's important to keep in mind your legal rights if you're detained for petty theft, whether it's on the spot or after the fact.
In certain petty theft situations, there are many items that have been taken. Normally, the total combined value of all the things would be taken into account when deciding whether the suspect committed petty theft if they were all taken from the same owner or during the same intent, plan, or impulse.
Tips for a safe home 
Do not hide any house or apartment keys outside.

Don't leave a window open or even ajar.

Always lock the garage door.

Lock the terrace and cellar door – even if you are only away for a short time.

Leave the shutters up during the day so it seems as if someone is home.

Do not leave any valuables open in the apartment.

When you go on vacation, ask friends or neighbors to empty the mailbox and mow the lawn if necessary. With the help of timers for lamps and televisions, you can make it seem like someone is home.

Don't leave any messages on social media or on your answering machine.

Have a housesitter if this is possible for you. 
For a safe home that provides you with security, you will need to make some minor changes to your home to be prepared for any eventuality.