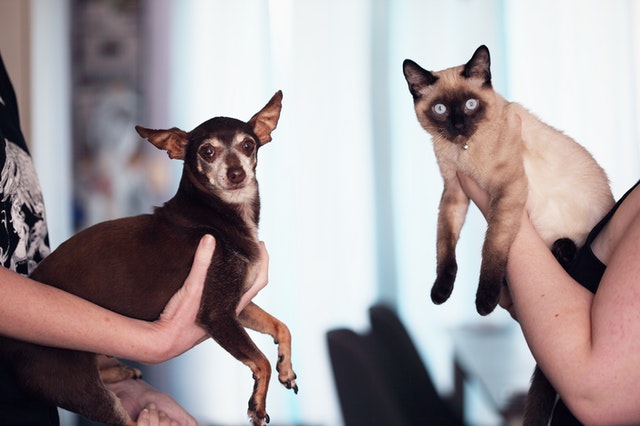 67% of households in the country have a pet in their homes, with dogs being the most popular pet. Consequently, most pet insurance policies are for dogs. Cats come a close second in these policies. If you know the value of your pet, you will have a pet insurance policy. 
Just like human health insurance, pet insurance policies ensure that you can cater to your pet's expenses without much hustle on your part. The owner commits to paying the policy to ensure that the pet's needs are always within reach. 
It would help if you chose an appropriate policy for your pet. The cost of policies depends on the breed, age, gender, and species of the pet, and location. Before getting the policy, research widely on the available procedures and contact an agent who can steer you in the right direction. It is the perfect way to ensure your pet is well taken care of even during your low financial moments. 
It will be unfair for you to have your insurance policies set, but you do not plan for your pets. Here are several reasons why you should get a pet insurance policy:
Why Should You Get a Pet Insurance Policy?
As mentioned before, the pet insurance policy will help you in the maintenance of your pet. You can save on regular expenses like vet appointments, illnesses, or supplements that your pet may need. Depending on the type of cover you choose, you will get the chance to protect your pet, especially dogs, against accidents. 
Types of Pet Insurance Policies
There are three types of a pet insurance policy: wellness, accident, and comprehensive approach. As the names suggest, you can easily choose a policy as per your needs. However, it is essential for you to always consult an agent or the company before selecting your policy, as each company has its rules, benefits, and advantages. 
Exceptions in a Pet Insurance Policy
The exemptions in pet insurance policies usually revolve around high maintenance costs. Some insurance policies specifically exempt some pets due to their high maintenance costs or if they are incredibly prone to some conditions. Notably, it is a common practice that the policies do not cover preventable diseases, birth, and death, or pre-existing pet conditions. 
Important Points To Note When Choosing a Pet Insurance Policy
It would help if you were keen on various issues of the pet policy lest you count your losses: 
Check on the policy's terms and conditions and analyze whether they will favor you and your pet.

The policy will strictly cover the well-being of the pets. You can contact a

personal injury attorney

or the pet owner for any additional compensations for dog bites or damages.

Weigh the benefits you will get from the policy against working without the policy to understand the financial relief you will get from it. Thoroughly analyze the quality of the policy for better analysis. 

Be sure to adhere to the policy and premium payments for you to maximize the policy's benefits.
The bottom line is, pet insurance policies are here to save you the hustle and stresses of your pet's maintenance. It is reliable, especially for dog owners. If you own a dog, you should get one.