What defines a great movie? Why do some become all-time movies while others lose their value within time? For some people, it's the unforgettable acts of various characters, but for others, it is the emotion that the story raises.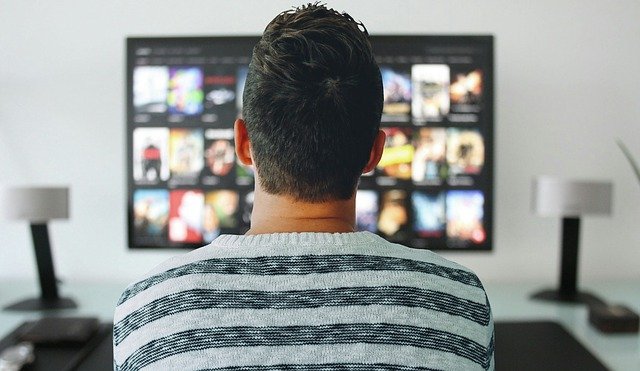 Here are some must-watch movies if you have dedicated your time to watching fantastic movies.
Outside the Wire (2021)
This movie is simply a workable action movie that is worth your time. It revolves around the dehumanization of war. Outside the Wire is a simple actionable Netflix film that you should not miss. Antony Mackie plays an android soldier in this movie. It all starts when an experienced drone pilot Lieutenant Harp (Damson Idris) refuses to take an order and ends up killing soldiers in action. The lieutenant is then sent to the field to experience his work first hand since he has never been outside in the field.  Harp is also sent to retrieve a deadly weapon together with his captain Leo (Antony Mackie).
The visual effects of this movie are just perfect and better.
Bloodshot (2020)
Bloodshot is a unique movie that is based on the valiant comic character of a similar name. Vin Diesel, play a superhero in Bloodshot. Soldier Ray Garrison gets killed in action and gets a new contract of life when he is brought back to life by the RTS corp. Ray then becomes invincible with an army of nanotechnology in his veins; he even becomes stronger and gets the power to heal instantaneously.
RTS corp later tries to control his mind and Ray isn't happy about it, he later embarks on a desperate mission to find out what is true and what is not. According to Mintz, there are extra sequel plans for Bloodshot and its performance. So buckle up, Bloodshot will be back.
Bridesmaids (2011)
This rated comedy is about friendship and poise. Two friends, Annie (Kristen Wiig) an unmarried woman, and Lillian (Maya Rudolph) who is engaged are best friends. Annie later learns that her long-time best friend, Lillian is engaged and she has zero choices but to be her maid of honor.  As the bride to be's best friend, Annie finds her way through the expensively strange rituals connected with her job.
This movie later turns out to be an emotional rollercoaster when the friends start to confess some secrets and bring back some heartbreaking feelings. Bridesmaids is a very funny and smart comedy that pulls off an extraordinary habit of being gentle and ruthless at the same time. It shows the full struggles of being a bridesmaid and what friends go through to make their friends happy.
Enola Holmes (2020)
This movie is based on the novel 'Enola Holmes' by Nancy Springer. Millie Bobby Brown stars in this movie as Enola Holmes. This movie is about a young lady in search of her missing mother. Enola was raised by a single mother and she is the youngest of all her siblings, something happens as one day she wakes up to find that her mother is missing and she takes the case into her hands and tries to solve it. This film tries to mirror what it really means to be a lady in a man-dominated world. The mission to find her mother then turns violent in the end.
2001: A Space Odyssey (1968)
One of the greatest films to be ever made began after Stanley Kubrick and Arthur C. Clarke. They forged a story of evolution in "2001." Some4 years back, something or someone pushed evolution by a monolith on planet Earth. This led to evolution, which made it possible for humans to reach the moon. On the surface of the moon, there is a second monolith, which signals that human beings have evolved that far. This causes a race between a human (Bowman) and computers (HAL) to reach the monolith placers. Whoever wins the race will proceed to the next level of evolution.
Robin Hood (2018)
Robin of Loxley is one of the Lords in Nottingham and he enjoys his good life with his significant other Marian before the corrupt Sheriff of Nottingham drafts him to go and fight against the Saracens in the Third Crusade. After spending four years away from his hometown, Robin of Loxley was disillusioned by the other Crusades after failing to prevent Guy of Gisbourne (his commander) from executing prisoners including a teenage boy.
Gisbourne sends Robin back home, and when he arrives, he discovers that the Sheriff had declared him dead two years ago to seize his property to fund the war pioneered by the corrupt Cardinal. Robin finds that citizens were now being forced out of the city to work in the coal mine town. Robin conducts his investigation and learns that the commoners, along with Marian, plan to rise against the government that oppresses them. Robin partners with a man who introduces himself as Yahya (John) to end the war by stealing money used by the church to fund the war.
With millions of movies to choose from, it can be difficult to decide the best movie to watch. However, you can use this list that breaks down the top 6 movies you should watch to get started. Enjoy watching these movies on entertainment apps with family or friends.