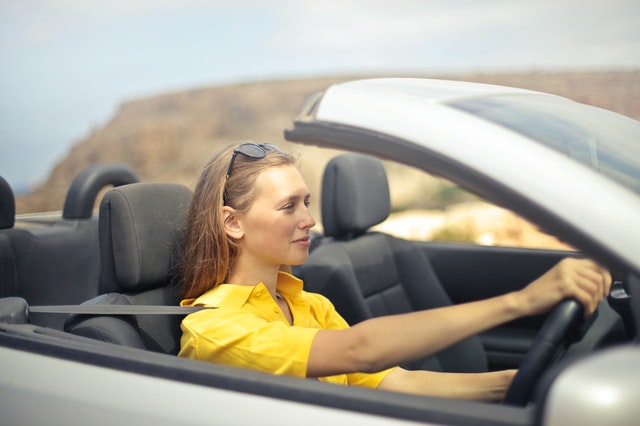 Before you set off on the open roads, it's a good idea to plan your road trip and create a checklist. There are plenty of apps and gadgets which can help you to ensure that your trip runs smoothly. For some ideas to start you off, check out these.
Apps For A Road Trip
     1 . Radarbot
Radarbot features real-time alerts, and speed camera detection, supporting you to drive safely and avoid fines. The app offers warnings about various types of cameras, including fixed speed cameras, traffic light cameras, and ANPR cameras. Radarbot also includes features such as voice notifications, alternative visualization modes, and battery conserving settings.
Fuelly 
The Fuelly application helps drivers to find out how much fuel they are using. You can monitor the fuel economy of your vehicle and get info about the health of your car. The app lets drivers know their average gas mileage and can support you to adjust your driving if necessary. Using the data from Fuelly, you can budget your fuel expenses and save money.
Flo Driving Insights
The Flo Driving Insights app was created to help people drive more safely. You can use the app to record your driving habits and get useful feedback. The app provides info about how drivers accelerate, handle corners, and braking. Flo monitors your driving history, and you can use the data to improve your driving. With this application, you can keep yourself and other drivers safe. Using the data from Flo, you can apply for cheap car insurance. The app data can provide evidence of your safe driving, meaning you could be offered a better quote.
Waze
Waze is an online community and an app that helps users to share data about road accidents or traffic jams. Using the app, drivers can ensure they arrive at their destination faster. Waze offers voice prompts and alerts about speed cameras, traffic, and the fastest routes. Users can benefit from mobile speed checks and locate the whereabouts of the police. You can store your pre-planned routes offline and reduce your journey time by choosing the best route.
Roadtrippers
To plan the best road trip, be sure to download Roadtrippers. Using this application, you can discover new destinations and plan the best route possible. Whether you're looking to find a fast route or a scenic route, the app has got all the info you need. With Roadtrippers, you can use up to seven waypoints; if you'd like to add more, you'll need to upgrade to RoadTrippers plus. The app also has a social community where you can get advice, tips, and more.
Trivia Crack 2 
Sometimes, longer car rides can get a little boring; if you're looking for a great entertainment option, try using the Trivia Crack 2 app. The application covers a huge range of topics and is suitable for the whole family. With Trivia Crack 2, you can create teams, expand your general knowledge, and have plenty of fun. The app is available in up to twenty different languages, and you can even earn yourself special rewards.
FOBO Tire 
FOBO Tire is an app that can help you to monitor your tire pressure. There are plenty of great features to take advantage of, including 24/7 tracking, flat tire alerts, and tire sensor replacements. Driving around with the wrong tire pressure means compromising the performance of your vehicle and risking an accident. To stay safe and have a great road trip, the FOBO Tire app is the tool you need.
GasBuddy
With the GasBuddy app, you can locate your nearest fuel stop and ensure that you get the best price. The app provides directions too, (so you won't get lost while you're looking for fuel)! There's nothing more frustrating than overpaying for gas, and with the GasBuddy app, you'll no longer have to. The GasBuddy app includes info on 150,000+ gas stations across North America, providing drivers with plenty of opportunities to save money.
Roadside America 
The Roadside America app offers plenty of great info about roadside attractions to visit. Here you'll find ideas for roadside activities, photos, maps, and reports. The Roadside America app will help you to find plenty of fun-filled adventures. A few of the activity ideas include museums, statues, Route 66 sights, theme parks, natural wonders, and mystery spots. Using the application, you can save your favorite places, import info from the web, get tips, or share your advice with others.
     10 .Tripadvisor 
Before you set off on a road trip, it's a great idea to download the trip advisor app. Using this app, you can plan your road trip activities, find the best restaurants, and book hotels. The app has millions of reviews for hotels, bars, and activities, and there are plenty of great deals to be found. Whether you'd like to book a tour, book a table, or cancel an activity, you can do it all from the app. Tripadvisor is the perfect tool to help you prepare for a road trip.
Car Gadgets For A Road Trip
Amazon Echo Auto
To enhance your road trip experience, what you need is an Amazon Echo Auto! With this device, you can play music, make online payments, set notifications, add entries to your diary, and more. The Echo Auto was designed especially for the roads and has eight different microphones, allowing for the very best audio experience. No matter if there's music playing, the AC or road-noise, the Echo can still hear your voice clearly. 
Portable Espresso Machine
When you're driving on a road trip, you'll need to remain alert, which is why an Espresso machine is a great gadget to take along. According to Wire, the Nanopresso is one of the best machines for the car. The machine can make a tasty coffee from pretty much any style of coffee beans. To achieve the best extraction, it's important not to grind down your coffee so that it's too fine. When you're going on a road trip, it's essential to take regular breaks and avoid driving when you feel too tired. It's a good idea to share the driving responsibility with at least one other person.
Car Cell Signal Boost 
A car cell signal booster is a device that amplifies the cell phone signal inside and around your car. These machines work by enhancing weak cellular signals for hotspots, cell phones, tablets, or smartphones. Car cell signal boosters can help to improve data speeds, reduce call drop, boost voice quality, and amplify the signal. Depending on which type of vehicle you have, different types of cell booster choose from. Remember, distracted driving is a leading cause of road accidents, and so it's essential to stay focused entirely on the roads.
Jump Start Cable
It's a great idea to bring a jump start cable along when you are going on a road trip. When you're looking for jump leads, you should choose those with study clamps and bulky cables. It's important never to use damaged cables because damaged cables may end up overheating and catching on fire.
Power Inverter 
When you're away from home, it can sometimes be challenging to find a power source. A power inverter can be used to charge whichever electronics you need, whether tablets or phones. There's no need to worry about running out of battery again; it's a convenient tool to keep your devices charged.