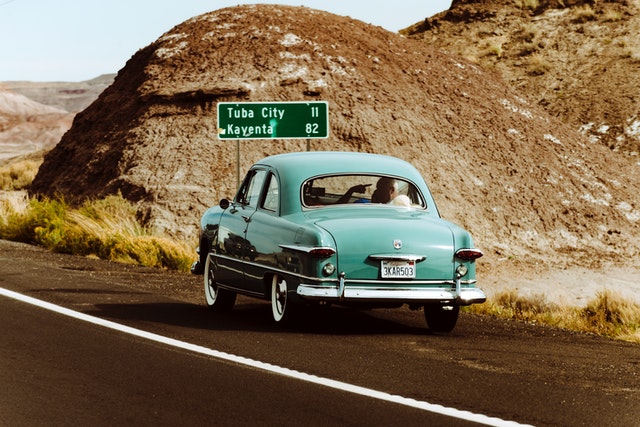 Family road trips mean going where you want, whenever you want, and forgoing all of those long waits at the airport. Perfect. But, there's an easy to prepare and a hard way. We're going to cover the easy way.
Road trips naturally involve risk of car accidents, so before we begin, it's perhaps prudent to mention that if you are involved in a car accident that isn't your fault, you may wish to know where to turn. Check out an Indianapolis based car accident attorney, for example.
Treasure hunt
The humble treasure hunt is perhaps the most forgotten about and certainly the most unsung hero of family road trips. If you've never heard of treasure hunts, don't worry – despite the name, you won't actually need to get out of the car and wander around looking for things, unless that's what you want to do, of course. So, how does it work?
Basically, you need a list. The list should contain things that the children can spot from the car. Things like a dog with a red collar. Things like a statue of somebody on a horse. Things like a fire truck, a police car, an ambulance with sirens blazing, two planes crossing in the sky, a three-wheeled motorbike, a clock face on a building, a balloon, birds flying in V formation, somebody with a walking stick, a school bus, a personalized car registration plate, etc. If you can put together around 30 different things for your children to spot, they will be entertained for potentially hours. Of course, you're going to need a prize – something that everyone can enjoy once the list has been fully ticked off (chocolate or candy should suffice).
Snacks. Snacks. Snacks.
Blood sugar levels can dip when you're faced with a long stretch in the car on a family road trip. This can mean bad moods, arguing, and rising tensions. The solution? Snacks. Lots of them. Regularly and often. From sandwiches and other finger foods to drive thrus and 'picnic' style stop offs parked outside the supermarket, underestimate the power that snacks have in keeping people happy and upbeat at your peril.
Books about where you're going
Children love to know things. On a road trip, this means you'll be answering three questions over and over: "where are we going?", "what are we doing when we get there?", and "how much longer?". This is where books or leaflets about the towns or attractions you're heading towards can step in to keep your children entertained.
Fully charged devices
A treasure hunt will only buy you so much time. Fully charged devices loaded with children's movies and games is your go-to option for early evening entertainment before your evening meal. Kids get grumpy if they haven't eaten, so, this is the time to switch to full-on headphones and touch screen entertainment. We're talking about the hours between about 3:30 PM and 6 PM. If you think that your children are going to entertain themselves during these hours without supervision, you are going to be let down.
Happy road tripping!