A safe family garden could become a treasured place where you can all bond and play and make memories to last a lifetime. However, if you don't take the time to ensure your garden is safe and secure, you could be putting your kids at risk in one way or another. Below, you'll find the advice you need to take on board if you're going to create a safe family garden. Take a look and see what you need to do so that you can have peace of mind and keep your family safe:
1. Have Security Cameras Installed 
If you want ultimate peace of mind, installing a security camera is one of the smartest things you can do. Security cameras aren't cheap, but they can deter lurkers from hanging around your home, and they ensure you can keep an eye on what your children are doing while they are playing outside. Of course, they are also great for deterring criminals in day to day life, too. A dummy camera can sometimes be as beneficial as a real camera, but it might be better just to spend a little more money and buy a real one. You'll have this piece of kit for years, and chances are, you'll be so glad you bought it. You just can't put a price on your peace of mind!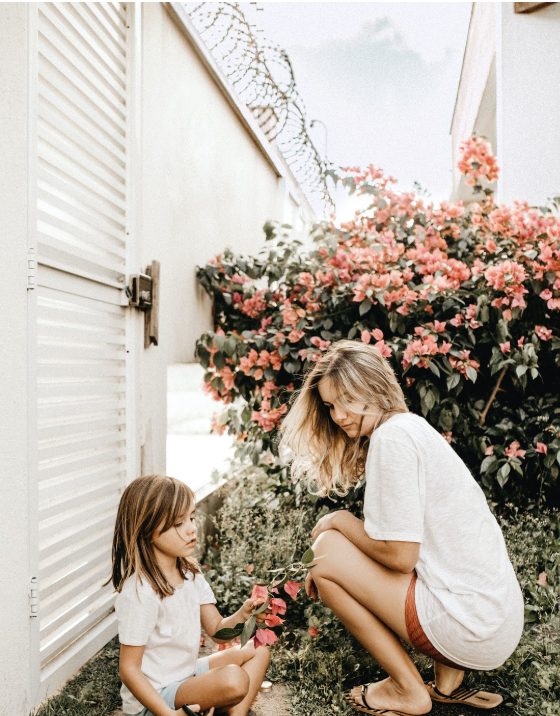 2. Invest in Solar Powered Lights 
Solar-powered lights use the sun to charge up and shine bright, so you don't need to worry about using up any energy when opting for them in your garden. Having some kind of lighting in your garden is crucial, as this will ensure you can all stay out making memories even once the sun has gone down. Not only that, it's much safer for family members who may end up returning home in the dark, and it's another strong deterrent for any criminals or chancers. Arriving home to pitch blackness is not only scary, but it's also dangerous. Be smart and install some lighting. 
3. Protect Your Garden From Flooding 
Flooding in the garden can be extremely common in certain areas, but it can cause more damage than homeowners would like to believe. Taking the steps to ensure that water can't pool in your garden at all will mean saving money in the long run and avoiding expensive fixes. 
You can look at options like Swiftdrain driveway drain systems to keep the water away from your garden, draining it through your driveway. Make sure you know how likely your home is to flood and take precautions. It can still happen if your home is low risk, so consider whether it still might be a good option for you. 
4. Avoid Water Features If Your Kids Are Young 
Water features can look amazing and can provide an almost tranquil feel to any garden. However, even a deep bucket could be dangerous to young kids. Kids can drown in a very small amount of water, and many tragedies have happened this way. Whether you're thinking of getting a pond, pool, or even a small water feature, it's important to ensure you wait until your kids are old enough. If you already have one, make sure your kids are always supervised – it only takes a few moments with your back turned for something to happen. Teaching your kids about water safety as early on as possible is important, too. 
5. Make Sure Your Plants Are Safe For Kids and Pets
You might think that all plants are safe, but unfortunately, this may not be the case. Check the plants you already have in your garden, and be careful when purchasing new plants for your garden. Some of them may be toxic to animals and kids, so you should learn as much as you can before you try to get green fingered in your garden. For example:
Philodendron

Pothos

English Ivy

Easter Lily

Oleander

Daffodils

Dieffenbachia

Peace Lily
Just bear in mind that the list is far more extensive, so do your research. Pets and kids could be poisoned from eating leaves and petals, drinking the water out of a plant tray, and just being their curious selves. Don't assume that they will know not to touch the plant! 
To make sure your garden is as safe as possible, stick to things like herbs and vegetables. Not only can you have fun growing these together as a family, but your kids will also love having some responsibility. You'll also be able to teach them so much about gardening and food, and will always have yummy fresh vegetables to include in your meals! 
6. Make Sure Play Equipment Is Safe And Secure 
Having play equipment in the garden is great enrichment for kids. Many family gardens have wonderful slides, climbing frames, trampolines, and other play equipment. However, you should always make sure the play equipment you purchase is safe and secure. Make sure you're buying it from a reputable supplier, and ensure that it's well put together before you allow your kids to play on it. A loose screw or a wobble could cause a serious injury. You don't want to scare your kids off from playing for life! As well as making sure the equipment itself is secure, ensure that it's secure on the ground. Swings, for example, will tip over if swung too high. Trampolines should have a surround to ensure that kids don't bounce off the edge. Make sure you take all of these precautions to keep your children safe as they have fun and stay active! 
7. Lock Away Chemicals and Tools Safely
Chemicals and tools are things you can't really avoid when it comes to your garden. You'll likely have things to grow your plants, keep pests at pay, keep the grass tidy, and so on. Don't just leave these chemicals and tools laying around the garden. Instead, lock them away in the garage or shed, or better yet, locked in a cupboard. Make sure they are kept somewhere your child will not come into contact with them. At the very least, they could get skin irritation from touching them. At worst, they could be poisoned if they mistake them for a tasty drink and sip from them. Take every precaution to keep these things out of reach.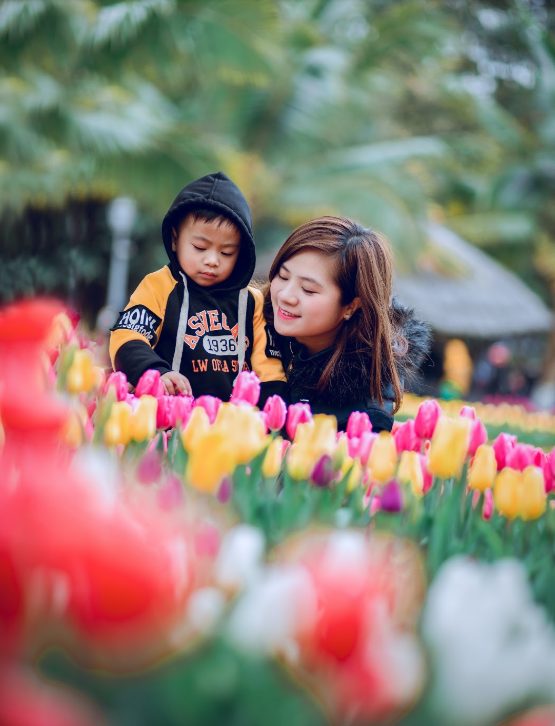 8. Make Sure Your Garden Is Enclosed
Ideally, your garden will be enclosed to ensure that your family can socialise, bond, and play peacefully without having to worry about prying eyes. A lockable gate will give you peace of mind and could ensure you can get on with bits and bobs while your children play without having to supervise too much. A sturdy fence, along with some shrubs and plants for privacy can be a good idea. This will be even more effective with the CCTV cameras and lights that we mentioned earlier. 
You may not be able to do this for whatever reason. If you can't, letting your children know about staying safe while playing is super important. It might also be beneficial to make friends with your neighbors to ensure they can also keep an eye out for your kids, and you can keep an eye out for theirs. 
9. Kids A Hideaway
Giving kids a hideaway in the garden means they can get out of the sun if they need to and ensures they have their own little place to read, play, make things, or just relax. Their own tipi, tent, or den can help to stimulate their imaginations and will no doubt become one of their favorite places in the garden. Plus, when they are playing in their den, you won't need to worry about passers-by spying in with bad intentions. 
10. Make Sure Your Kids Know What To Do And What Not To Do 
You may need to change your explanation based on the age and maturity of the child, but you should make sure you have a talk with your kids about what to do and what not to do. You don't want to scare them and put them off playing in the garden altogether, but having safety talks with them and making sure they understand certain things is crucial. For example, make sure they know to come and get you immediately if they notice a stranger lurking around, or if somebody tries to speak to them near the fence/gate. Again, be careful with this. It's your goal to educate them, not to scare the life out of them, and make them not want to play outside at all. 
Creating a safe family garden will take a small investment of both money and time, but once you've completed this, you'll be so happy you did. You'll have peace of mind, and you'll be able to spend quality time in the garden together as a family. You'll also love watching your kids play without a care in the world. Do you have advice of your own for creating a safe family garden? Leave your comments below. Thanks for reading and come back soon!