If you're a budding home chef and you're looking to expand your horizons a little, one of the best things you can do is try out Asian cooking. There are so many strands of Asian cooking to explore and there's a big emphasis on fresh and often healthy dishes that are packed with flavor. It could be just what you and your family have been looking for. Here are some tips to help you get it right.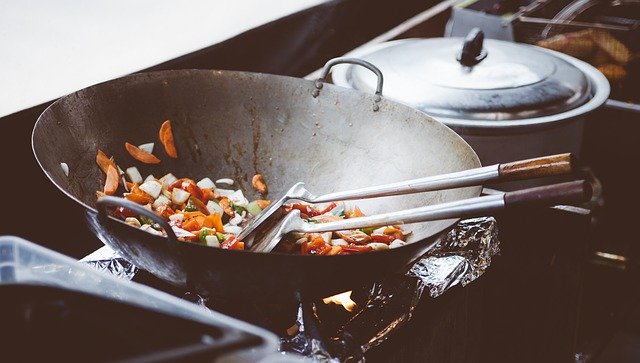 Learn the Art of Meat Marination
First of all, you'll need to learn about the art of meat marination. When you marinate your meat, you should give it the time it needs. That way, the meat is able to soak up all the flavor; it makes a real difference to the finished dish. It's used in many different types of Asian cooking, so you should definitely learn how to do it properly.
Understand the Different Types of Rice
There are so many different types of rice in Asian cooking, so one of your first tasks will be to understand the properties and appropriate uses of all of them. It goes far beyond the simple white and brown rice you're used to. Thai cooking uses a lot of jasmine rice, Indian cooking uses basmati rice quite a lot and then there's the beautiful Koshihikari Japanese rice.
Discover the Best Brands to Buy
There are lots of great brands that focus on offering fantastic Asian food and ingredients, so make the most of these. Brands like Tai Pei frozen food are really useful when you're getting started and trying out new recipes. Do some research and see which brands will help most with the kind of Asian cooking you're looking to do.
Invest in the Right Equipment
Investing in the right equipment will make your life as a home Asian chef so much easier than it might otherwise be, so make sure you get all of the key items you'll need in order to get started. You'll need a good wok, bamboo steamers, and wok spatulas. You might also want to invest in a good rice cooker if you're going to be cooking quite a lot of rice going forward.
Use the Best and Freshest Vegetables
Finally, it's vital to focus on using great vegetables and, most importantly, vegetables that are fresh. If you can do this, you'll really start to capture the spirit of Asian cooking, which is all about fresh ingredients and the best vegetables. Don't accept any less than the best when you're choosing which vegetables to cook with.
Asian cooking is an art and there's a lot to learn and get good at. But that's all part of the challenge and what makes it so fun, so don't shy away from it. When you get the basics down, you'll be able to start cooking so many things that you would have had no idea how to cook before.