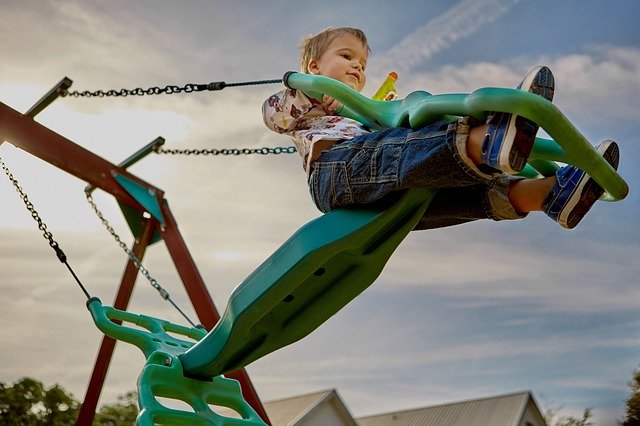 Playground surfaces are available in their abundance today, which each surface providing numerous benefits as well as challenges that are unique to the manufacturing process, the composition of the material, and the product design. Gone on are the days when compacted dirt and asphalt were the norm – that's for sure. Considering the many options provided by surfacing contractors, you need to think about a number of different factors before deciding on the right surface for you. Below, we will discuss the factors to consider in order to give you a helping hand.
The Issue Of Safety
Of course, the most important aspect to consider when it comes to playground surfaces is safety. Did you know that over 70 percent of injuries that happen on playgrounds are as a result of falls to the surface? This is why you need a soft playground surface that is going to break the fall. You need to carefully assess the safety performance of the playground flooring you select before buying. Most people opt for rubber mulch, as this is a surface that is well known to provide children with extra protection. However, the right depth of mulch is required to ensure this safety is achieved, and thus it highlights why it is so important to choose a contractor with care. You should never be afraid to ask questions when it comes to the safety of the outdoor play surface you are considering. Enquire about the philosophy the supplier has in relation to safety performance. You should work with a supplier that can and is willing to facilitate safety performance testing. Opting for playground flooring with testing it can be a risky approach and one that is exceptionally difficult to rectify. Most contractors will be willing to give you everything you need to ensure that you are happy with the safety performance of their surface. You can also read reviews that have been left by prior customers to see if they have been satisfied as well.
Other Factors To Consider When Looking At Play Area Surfaces
Safety is not the only factor that needs to be considered when looking at different play area surfaces. You need to consider drainage, which companies like Andy's Sprinkler, Drainage & Lighting can assist with. You should also consider the long-term value of the surface. This is an encompassing term, which relates to a number of factors, including the initial purchase price and the complete ownership cost, maintenance requirements, safety performance, functionality, and durability. Needless to say, the cost is a vital factor too. You will no doubt have a budget that you need to stick within. However, one thing you should never do is simply look for the cheapest surface you can find. If you do this, you are virtually certain to experience a sheer lack of quality. There are numerous ways you can ensure you get what you pay for. For example, make sure the products are certified and that the contractors are trained and have CSCS cards. Also, compare warranties to make sure you are getting a good deal. Accessibility must be considered when assessing outdoor play area surfaces. A playground that has been designed properly will include elements that are suited for kids of all abilities. Of course, this not only relates to the surface; but all playground designs start with the flooring. To maintain accessibility, you need materials that have been properly installed, and you must adhere stringently to the maintenance schedule provided.