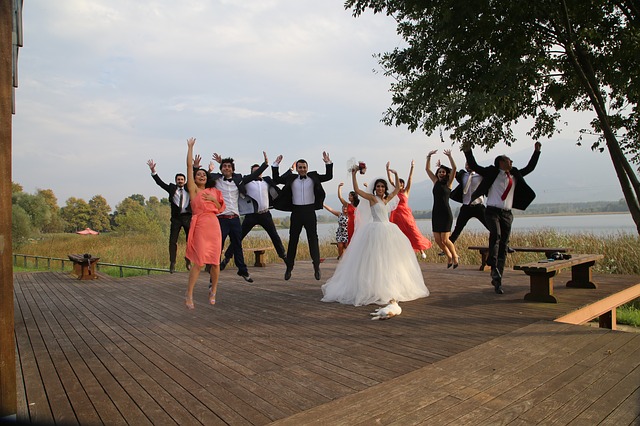 When getting married, there is much for you to think about, of course. It might be that you spend little time thinking about your guests, as you will have bridesmaid dresses, wedding vows, and hundreds of other things to think about.
Where your guests are concerned, you might assume that your tasks have been completed when the invites have gone out, and when the seating arrangements have been covered. But there is always more you can do for them. You see, while your wedding day will be one to remember for you, it would be good of you to ensure the day is one that will stick long in your guests' memories too.
So, consider going the extra mile for your guests. And when we say extra mile, we aren't suggesting you opt for a destination wedding to make your guests travel further. Not that we are putting you off the idea, of course!
Here are just some of the things you might want to consider. 
#1: Set up a wedding website
Don't run the risk of your guests forgetting vital details. And don't put yourself through the stress of having to relay important information to your guests over and over again. By creating a wedding website, you will have a platform for all of the info that your guests will need about the big day. It's here where you can let people know the day and time of your wedding. You can include directions, perhaps with the aid of a Google map feature. You can include a contact option so people can let you know about any special requirements they have. And you can set up your wedding registry on here as well, so your guests know what to consider buying you for your wedding. So, consider this option, because not only will it make your life easier, but it will make the lives of your guests easier too!
#2: Help your guests find lodging
If you have any out-of-town guests arriving, why not reduce the stress they will have trying to find lodging? Especially if they are unfamiliar with the area, a few suggestions for where to stay will come in handy. You might also speak to your family and friends, as if they have room in their homes for staying guests, this will lighten the financial load of any out-of-towners.
#3: Reduce downtime for your guests
You will be caught up in a flurry of activities on your big day. Before the ceremony, you will be getting yourself ready in your fineries. You will be going through your vows and speeches in your head. And after the ceremony has finished, you will be dashing from one guest to the next to say hello, and managing the various vendors and family members who are working to make your day a success. In short, you will be very busy. 
Your guests on the other hand?
They might have to suffer a long wait in the church if you decide to turn up fashionably late. They will have to stand around while you're going through the photoshoot. They might start to fall asleep if there are too many speeches. And they might also be left waiting for food, and the various entertainments you have planned if your timetable is unstructured.
So, try to plan your day around your guests a little. Ensure the wedding starts around the time you have printed on your invites. Provide activities for your guests to get involved in when you're getting your photos taken. Do your best to keep your speeches short. And try to keep to the schedule for the reception meal and entertainment, as your guests won't then get bored and start grumbling to one another. 
#4: Plan for the children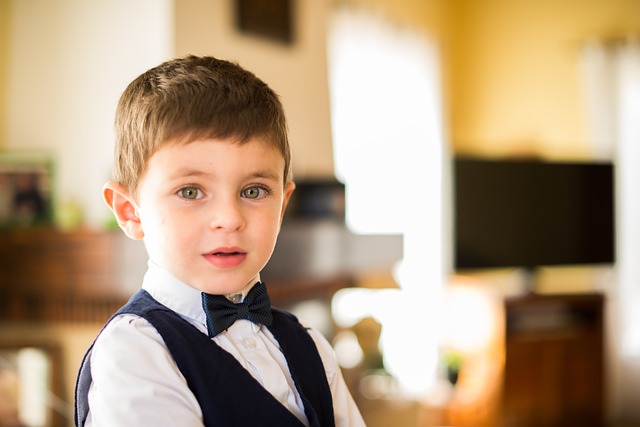 Make it easier on both the adult and the junior guests by providing activities for the little ones. This way, the kids won't get bored and start to create havoc by throwing confetti at each other and taking large swipes of the wedding cake, and their parents won't have to limit the fun they have because of their disruptive children.
So, you might want to book a room that is for children only. Fill it with toys and games, and perhaps hire a clown or a magician to entertain them as well. You might also want to ask trusted friends and family members to take turns supervising the room, as there will be less need for their parents to regularly drop by to check on their kids. 
Check out these kids entertainment ideas for some other suggestions.
#5: Actually talk to your guests
You wouldn't ignore your guests, of course. We assume you would say hello at the very least. However, despite your busyness, do try to have a conversation with as many people as possible. Especially where your out-of-town guests are concerned, it might be considered rude if you didn't spend time thanking them for coming and enquiring as to their welfare. 
And to ensure you do have time to talk to people, enlist the help of others when thinking about the various tasks that need to be carried out during the day. After all, you are hardly likely to enjoy your wedding if you're constantly worrying about who has drinks, and who is in charge of the children's room. Other people can worry about these things on your behalf – your mother-in-law, for one – so give yourself a break so you can spend time with the people who have come to support you at your wedding. 
#6: Take care of the little things
Sometimes, it's the little things you do for your guests that will mean a lot to them. It's the umbrellas you offer when it starts to rain, and it's the icebreakers you plan to get your guests mingling. It's remembering to thank individuals when you're giving your speeches, and it's thinking about the needs of those guests who need special assistance. These things are important but are easy to overlook, so make a checklist of things to do in an effort to make the day better for the guests who come to your wedding.
#7: Remember the wedding favors
This will be something on your checklist anyway, as they are a traditional way to show thanks to your wedding guests for coming. But when gifting your guests, don't give everybody the same thing, and try not to give generic offerings. While it will be nearly impossible to buy something different for everybody, at least take the time to offer a little variety. And personalize your gifts too, perhaps with special engravings or, at the very least, include personalized wedding thank you cards.
If you're short of ideas, check out the wedding favors here. From beaded photo frames to personalized wine stoppers, there are all kinds of suggestions within the linked article to consider for your guests. 
#8: Think carefully about the entertainment
Where entertainment is concerned, it can be hard to please everybody. But by offering variety, you can go some way towards making sure there is something for everyone. So, ensure your DJ has a list that covers the tastes of your guests, and beyond music, consider hiring other entertainers to give your guests a good time. From comedians to magicians, take a look at these wedding entertainment ideas and consider what might be right for your wedding. There are suggestions in the linked article for entertainment throughout the day too, so use some of the ideas within to ensure your guests have a fun-filled day.
#9: Ensure your guests are well-fed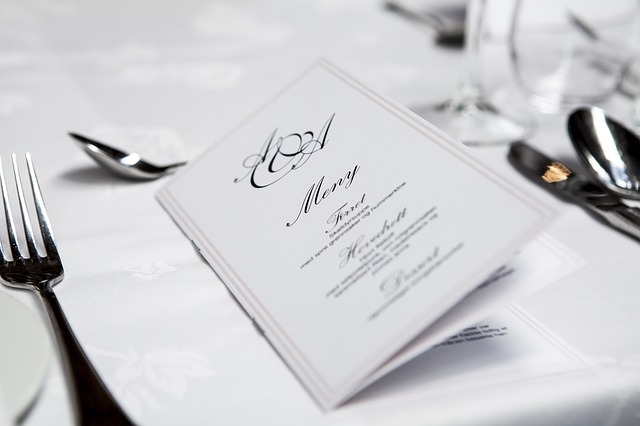 This isn't something you will neglect, as food is a big part of your wedding day. However, going beyond the reception meal, you might want to have a buffet and drinks set up throughout the day for any guests in desperate need of refreshment. And within all of the food and drinks you provide, remember to have something on offer for everyone. There will be people at your wedding who don't touch alcohol, for example, so these tasty mocktails might go down a treat. And there will be guests who are vegan, vegetarian, or intolerant to certain foods, so ensure you find out beforehand, and then provide plentiful options that go beyond the obvious. Hint: don't just provide a salad dish for your vegetarian guests, for example, when you could also consider the foods on this wedding menu. 
#10: Provide designated drivers
You don't want your guests to drink and drive, of course, so make their lives easier and safer by having transport planned in advance. There might be people among your guests willing to offer lifts, but you might also hire a rental car service or use Lyft Events to make sure everybody leaves your wedding safely. 
There's a lot to think about, we know, but your guests will appreciate the efforts you have made. You will be happier too, as you will have that special peace of mind in knowing that everybody has had a good time at your wedding. 
Take care, and thanks for reading!