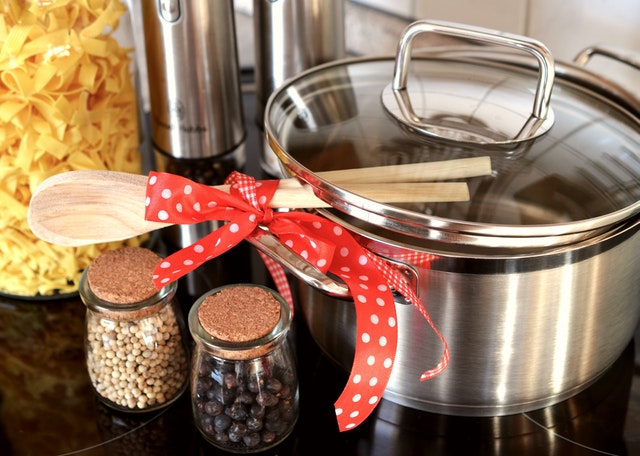 We're fast approaching the festive period and chances are you're beginning to plan your Christmas shopping. Rather than leaving everything last minute, it's generally best to get started now. This prevents you from finding that the gifts you're looking for are sold out and not being restocked, that there isn't enough time for the item to be posted out to you, or that you'll have to pay extortionate next day delivery charges. With Black Friday and Cyber Monday on the way, you may also want to come up with a list of gifts that you're planning on getting so that you can be prepared to grab some real bargains in the sales before they sell out. Now, there are probably a wide variety of different people in your life that you'll want to buy for. Choosing the best gift possible can be relatively difficult, but the key to success is to take a look at your loved ones' personal interests and passions and to base your gifts around these. To help get you started, let's take a moment to look at some of the most ideal gifts for the foodies in your life!
Experiences
Experiences are a gift that wouldn't have been all too common a few years ago. But nowadays, experiences tend to be up there with the top Christmas gifts. Many of us are beginning to value doing things rather than having things. So, an experience is a great opportunity to give a foodie a great day out. Generally speaking, you should try to get them two tickets to whatever experience you're planning for them – this will allow them to take someone along with them rather than spending a day out alone!
Wine Tasting
Of course, this one is only appropriate for those who do actually drink wine. But if you have a fan of wine in your life, wine tasting is a great gift idea. They'll be able to head along to a workshop – or perhaps even a vineyard – to learn the ins and outs of wine and how it's made and to taste a wide variety of different wines that they might not have tried before. This will help to broaden their knowledge, as well as potentially introducing them to a new favorite variety!

Cookery Classes
No matter how bad or good a cook your friend or family member may be, cookery classes are always a good idea. They're a fun way to boost skill sets and introduce attendees to new and different techniques. Cookery classes vary. Some will be generalized. Some will teach you how to make a specific dish. Some will be for savoury dishes. Some will show you how to make desserts. Take a look around and, perhaps most importantly, make sure that you look up reviews of the class you're interested in booking beforehand. This will ensure you get value for your money and your loved one will leave the session having actually learned something and had a fun time.
Subscriptions
Another relatively new gift idea that's taken off in the past few years is subscription boxes. Subscription boxes are a fun gift that keeps on giving. You can print out a copy of the subscription and let your loved one know that they'll be receiving a gift every month for a given number of months. There are all sorts of foodie subscription boxes out there – from tea boxes for tea lovers to vegan boxes for vegans, treat boxes, meal boxes and more. Take a look at what's out there and find something that's perfect for your loved one!
Equipment
A gift that's it's usually difficult to go wrong with is equipment. If you look in any foodie's kitchen, you'll find that they probably have a whole lot of equipment that allows them to make all sorts of different dishes. Here are just a few different pieces of equipment that could bring a smile to their faces.
A Smoker Grill
Smoker grills are a firm favorite among many foodies. They can cook food to perfection with a delicious smoky taste. They're perfect for the summer months when everyone's spending time outside, but many people make use of them during the winter months too, making them a fun year-round option. If you're interested in giving a smoker grill a go, visit this website to find the perfect one and to find out more information.
Personalized Utensils
Some people seem to already have it all when it comes to their kitchen. For these people, you may struggle finding a gift. But don't worry! Consider personalized versions of things they may already have. You can never have too many utensils in your kitchen and a personalized version will surely bring a smile to their faces. You can often have names or images added to utensils. Just make sure to get these kind of orders in early to ensure the seller has time to actually make the item and send it out to you before the big day.
Food
An extremely popular gift idea over the festive months is food itself. Now, you do have to be careful when giving food. You need to ensure that it meets your loved one's dietary preferences and requirements (so always make sure to check ingredient lists), you need to ensure it will still be in date when you give it to your loved one, and you need to make sure that it's stored properly until your loved one receives it. Remember, if you're giving food that can melt, such as chocolate, you need to make sure it's stored away from radiators or other sources of heat once it's wrapped up and ready to go.
These are just a few different ideas to get you started when it comes to buying presents for a food lover. Hopefully, they've helped to give you a few different ideas that can begin to form the basis of a present!