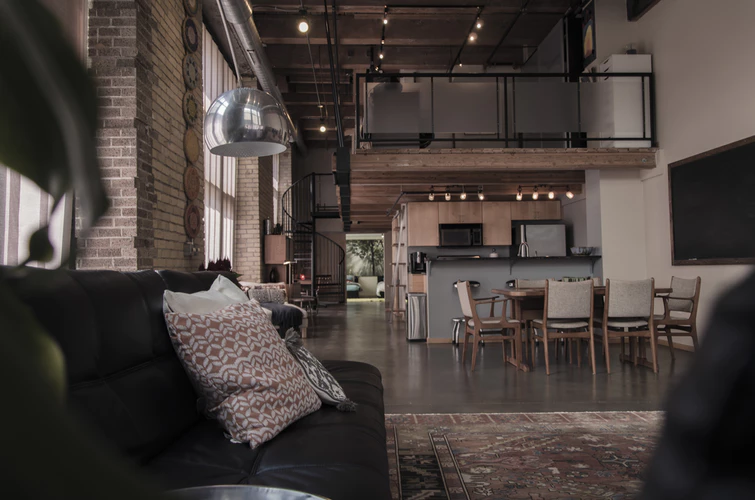 Want to add elegance and luxury in your living space but feel like a budget is something you don't have at the moment? Fortunately, there are ways you can liven up your home to give it that rich, opulent feel.
While upscale furniture and expensive decors can undoubtedly make any room look more deluxe, you don't exactly have to do that especially if you are on a budget. You'd be surprised by how making some small changes can transform your home to look more high-end.
Here are some simple ways and some tips on how to incorporate a luxurious feel in your home without breaking the bank.
Hang More Art
Framed works can definitely add a posh feel to any home when done right. When selecting for pieces, make sure to envision and plan what you want to achieve. It helps to have some sort of color coordination and getting the right size based on the scale of your wall.
If you're a budding artist or you simply draw and paint for fun, this is a good DIY project for you. You can also make your own custom frames or hunt at local flea markets for vintage stuff you can repurpose. Another thing to remember is that you don't necessarily need to fill all empty spaces with art.
Change Paint
A tastefully selected color palette can make any room feel more bourgeois. Depending on what style you're after, you can choose to be either bold or dramatic. You can also base your decisions on what your favorite color is and find a secondary color that best complements it.
When doing this, consult design style books to help you out. Some color ideas are black and gold because they instantly make anything inherently luxurious. A paint job may not be the most cost-friendly decorating idea, but it can transform the room from drab to fab. If you've decided on a color palette, stick to it, unless, of course, you want different themes for every room in your house.
Be a Minimalist
Minimalism is big in the design scene nowadays and it makes space look tidy, relaxing, and luxurious. When you go for this style, you don't have to decorate as much or buy accessories that can make a dent in your savings.
You can start by decluttering your home. This way, you can finally get rid of old magazines and other junk you've been holding on to for years.
The aim of the minimal look is to have as few things as possible and having a lot of natural light in the room. If you already have existing statement pieces, this is their time to shine. Rearranging can also do wonders for any room.
Create Custom Furniture
Any furniture or pieces that are not mass-produced or bought in any store can make your home feel more luxurious. You don't necessarily need to have made-to-order pieces because you can do it yourself or commission it for cheap.
If you're handy with power tools and some pieces of wood, this would be another great home DIY project for you. When furniture is custom-made, it should be designed with your needs and convenience in mind.
Unique Lighting Fixtures
Standard fixtures make any home ordinary because they're usually in bulk, cheaper, and used by most contractors in all homes. Installing more light with unique lighting fixtures will improve the ambience of your home. However, getting the high-end look doesn't have to be expensive.
In fact, you don't need to order fancy lighting fixtures. Like mentioned earlier, flea markets are your best friends. You can hunt for unique pieces at a low cost as long as you know where to look. You can also look for secondhand table lamps and floor lamps to get that custom look.
Upgrade Your Bathroom
People spend a lot of time in the bathroom, so why not make it feel like a spa retreat every time you use it? It is a place where you do your business and make yourself clean, so it makes sense to give it an upgrade.
Replace old bathroom fixtures for new ones, and maybe get new tiles if your budget allows it. There are many affordable ways to design this space to make it more spa-like.
If you have a basement and you're planning to do something with it, like adding an extra room, consider making a new bathroom for guests. If you're worried about the basement's toilet-system plumbing, macerating toilets are straightforward and easy to install. Give it some luxe styling so any visiting guest will be impressed when they use it.
Add Living Things
Flowers add plants can bring life and a pop of color to any room. They serve as natural decor, and they bring in the similar visual appeal from opulent homes. If fresh bouquets every week are out of your budget range, consider getting potted plants that don't need much upkeep, like succulents.
Eye of the Beholder
When you seek to improve your living space, it is best to remember that you should go for whatever feels good for you. You don't have to trade an arm and a leg to get the aesthetics you don't really like. Beauty is subjective, and you'll be happier with designs that are according to your tastes.
Do you have tips on how to add luxury to your home? Sound off in the comments below.