As a naturally curly girl, it's hard to find a way to refresh your curls that doesn't bog your hair down with gel. Seeing as how I'm not a biscuit, I'm not looking for a crispy crusty top, nor a flaky body, courtesy of my product. That's why I was extremely excited to receive the Mixed Chicks' Daily Hair Dress. The "dry conditioner" lets my hair just au-natural and moist, providing condition, reducing static, and aiding in repairing moisture retention.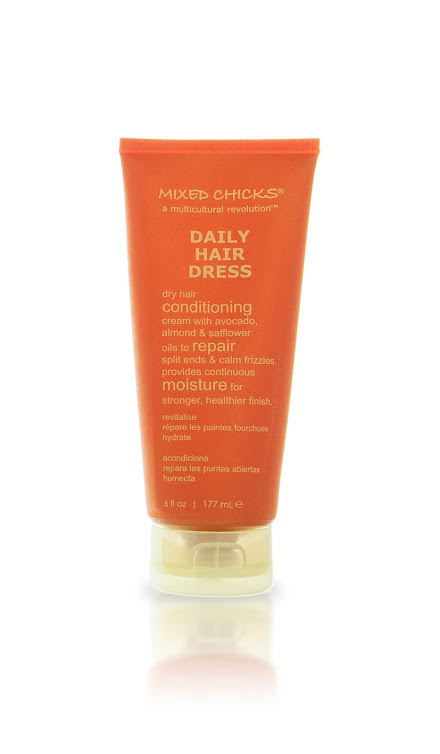 First thing I noticed was, a "dry conditioner?" What is that? Ultimately, as a curly girl, you won't find too many of us reaching for a dry shampoo. So, to see a conditioner that allowed me to restore the look and feel I'm after, without drying my hair out further, or causing a "snow storm" from extra product use was pretty freaking exciting.
Daily Hair Dress smoothed out my "baby hairs" that stick up after a night of rest and calmed the fury that is my hair. I was so impressed with the consistency of the conditioner, how quickly is tamed everything, and how it lasted all day without causing the "humid effect" reaction.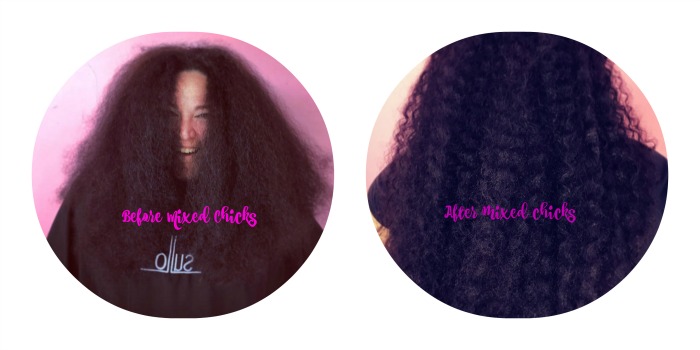 Let me explain. Living in Florida AND having curls can sometimes be tough. On one hand, my curls can be dry. On the other hand, it's humid here, 80% of the time. So oftentimes, if I use a crème-based product, I'm left looking like a poodle once the leave-in settles and humidity takes over.
Mixed Chicks' Daily Hair Dress is the D R E A M. Rock your curls with confidence, all-day-long. As Tory Hawkins, Senior Educator of Mixed Chicks notes, "Curly hair is here to stay!"
The Daily Hair Dress Features:
Oil infused to help with dry, brittle hair
Great for natural and relaxed hair
Adds moisture while masking split ends
Reduces frizz
Features avocado, almond and safflower oil
Apply to damp hair and style as usual.
Ideal for ponytails, braids and curls
Celebrate your curls by snagging Mixed Chicks' Daily Hair Dress!


Priced at $8 – available on www.mixedchicks.net as well as stores nationwide including Target, Rite Aid and more.