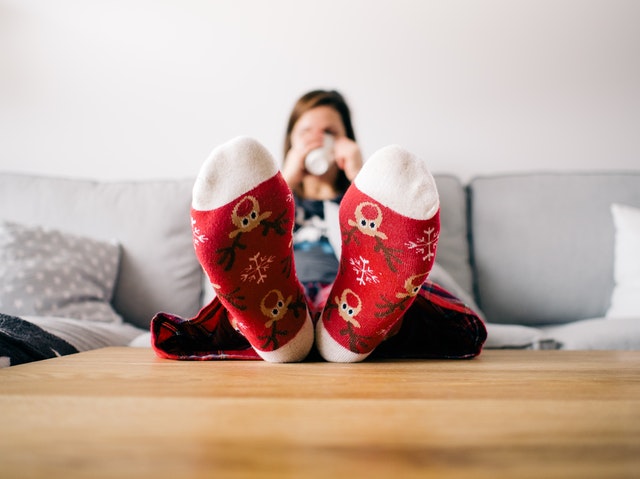 Buy the BEST hot chocolate you can find. Makre sure you have some dark chocolate to add – it counteracts depression – and tiny marshmallows – just because…
Worried about all the holiday calories? Keep it simple.  Walk one block for three days a week.Go to an indoor gym track as you get into better shape.  Can't afford the gym? Walk around the perimeter of the mall and enjoy watching people.  Walk around your house.  Go up and down your apartment stairs.  Just Do It!
Donate all the holiday sweets

to a childrens' hospital or a senior housing complex.
Make a crockpot of hot, homemade spicy soup and freeze the leftovers.
Instead of shopping or eating, drive to the bookstore

and buy THAT book you haven't given yourself all year. Then …read it!
Make an appointment for a haircut and color/ mani-pedi

— jut pick up the phone and do it. You deserve it.
     7. It's catching!!