We received product to facilitate this post. All opinions are strictly our own.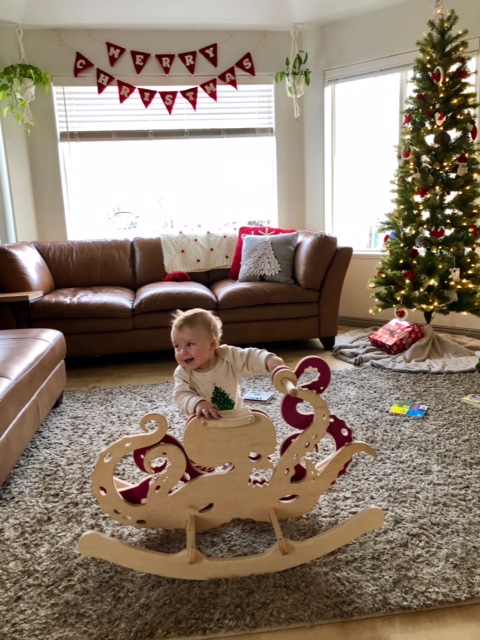 Rocking Monsters are a unique series of outstanding wooden rocking toys for little kids to get endless fun. Created by professional graphic designer every Rocking Monster is ergonomic, safe, and extremely entertaining.

One Christmas, three young dads (one a dad to be) in Kentucky decided to teach their children the lovability of MONSTERS in the form of ART – three rocking monsters that are so smooth and gorgeous that you want to place them in an art museum!  BUT DON'T because you would deny your children one of the COOLEST new toys around.
I was personally astounded when my Octopus arrived and putting it together took 5 minutes.  The corners are round and smooth, and these rocking monsters are a thing of beauty.  I immediately asked my friend to put her 9-month-old on the Octopus and Tatum the Baby shows you her delight in these darling, amazing rocking toys.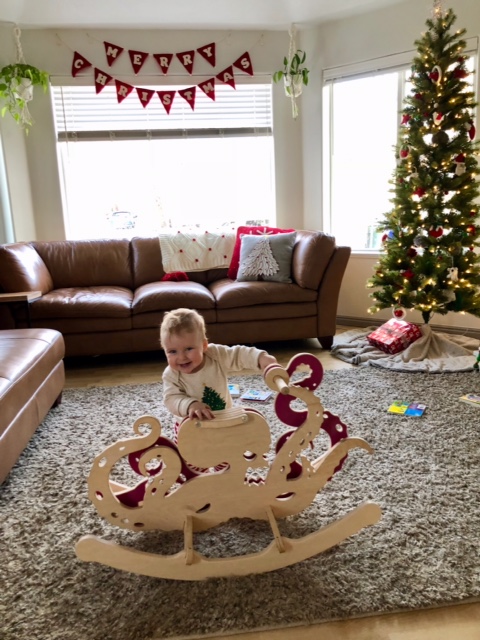 I cannot say enough about these toys.  Brilliant brilliant and more brilliant I almost want to have another baby so she or he can thrill to one of these adorable, loveable "MONSTERS."  What better way to introduce our environment and our beastly creatures to our young than to gift them with a "MONSTER" rocking toy handmade with such love and care.  Absolutely amazing craftsmanship and originality, I want them all!
So, for this holiday, consider gifting one of these gorgeous beautifully made MONSTERS to your baby and toddler.  They are art in the nursery and I cannot thank Greg and his team enough for an opportunity to love my Octopus!  I want want want the Shark and the Ghost too!  I may be in my 60s but ART IS ART and fun is fun!
Support these three genius craftsmen with a purchase of your rocking chair and let's help put joy into the universe!
LOVE THEM!