Clem & I received SPIKE treats to enjoy for his Halloween bag. All opinions are those of The Review Broads.
Clem HUNTS for Halloween Tricks and Treats with Petcurean SPIKE and King Kong
Designson9th.com gave Clem a fright last night as we culled houses for Halloween delights!  Salt Lake is known for lot of creepies and ghoulies in the neighborhood and we wanted to ensure that dogs and parents know how to keep their pets "clean" on Halloween!  "Clean" being safe from things that go bump in the tummy!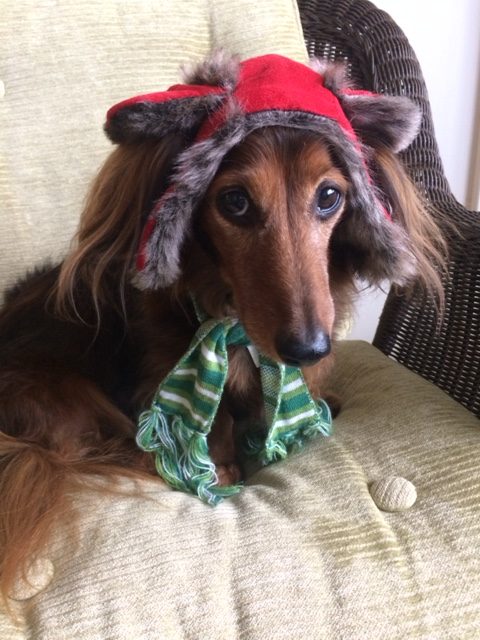 Keeping your pet safe on Halloween means that you have your parental angel hat on and keep these things in mind:
NO CANDY for your pets.  This is so important as many ingredients in candy like xylitol can be life threatening to pets.
NO COSTUMES that make your pet uncomfortable or unhappy – if you must, a loosely tied scarf is enough.

KEEP your pet indoors and away from danger

and always make sure that they have their identification on in case they scoot out the door by mistake.

KEEP your pets away from trick or treaters

that come to your door as they see them as strangers and will be protective of you and their house.

KEEP pet treats on hand like Petcurean's SPIKE all-natural jerky treats

(grain free treats in venison, duck, turkey and catfish).   SPIKE™ treats have Clem chasing rabbits around the house in his excitement due to their "unusually high content of premium quality meat proteins, anti-oxidants and "superfoods" like chia, pomegranate and kale, all lovingly prepared by your friends at Petcurean, who promise you that SPIKE™ contains only all-natural ingredients, with zero by-products, added growth hormones, artificial preservatives, flavors or colors. Whew. Who wants a treat?"
When the bell rings have your SPIKE treats on hand for not only your own pet but for those neighbors who have pets too!
AVOID loud noises.  Remember you are King Kong to YOUR pet!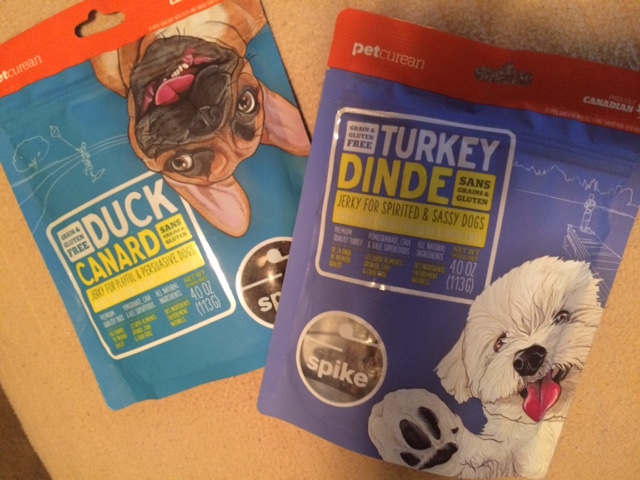 For where to buy Clem's favorite Halloween Treats, visit SPIKE Petcurean.com
For direction for how to make the King Kong Empire State Building on your house this Halloween visit: Designson9th