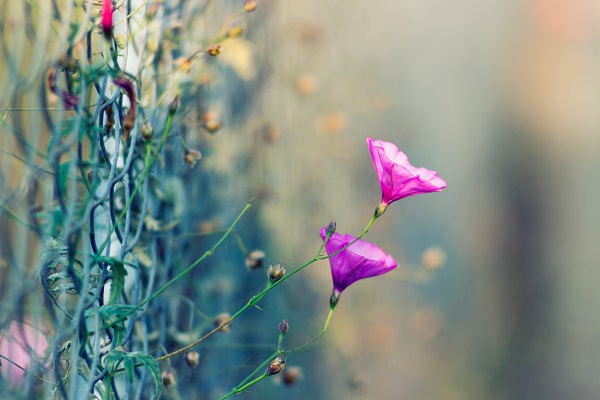 As you all know, the first part of the year (February until June) I was searching for love as a Baby Boomer attempting Online Dating.
We all know how that turned out (1.  I didn't stay with it long enough to really meet the Right One) and 2.  It was not the right venue for me, as I am an introvert and failed to respond to over 200 messages in one week.  I found it overwhelming and unfulfilling as I am a person who reads body language and needs a person to person connection).  And I was scared to death that I MIGHT actually find a relationship.
Did I Want a Relationship?
Yes and no.  I like my life, with my dachshund Clem, my bestie blogger friend Zippy, and my other friends and family.  I've been single since 1988.  My time is my own, I eat when I feel like it, and spend a lot of time in my inside world, writing.
On the other hand, it has been a challenge for me to have a long term relationship with a man who was not a narcissist, as I had a lot of work to do in therapy.  And I have worked really hard to become the person I wanted to be.  Not perfect, but available and caring.
So What DID I Do?
I could give you a list, readers, of how to go about finding the Man, but mostly it is in who you are.  When you really trust yourself and your instincts, people come to you who have the attributes you want because you have them also.  It is easy – and the hardest thing I have ever done!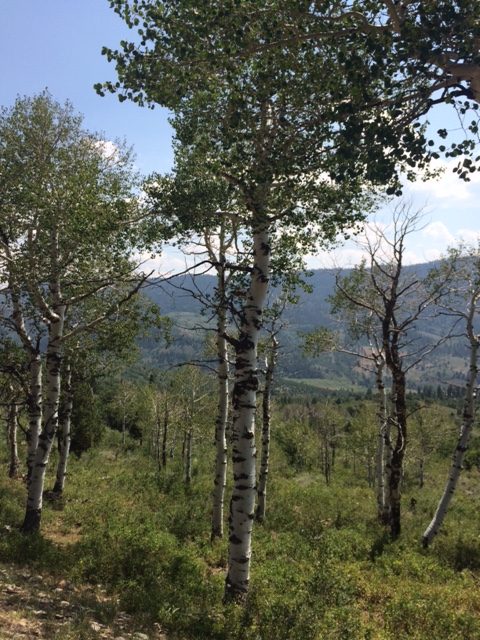 AND SO…
Yes, my Mountain Man found me!  I had no idea he even liked me and we had flirted around for two years. When the time was right, he asked me to go for a drive in the mountains.  And there is nothing I love more than the Uintah Mountains in the summer, with the chance of running into a bear, a moose, an elk and deer.  I had never been camping, but camping we went.  And I fell in love – with camping, the Mountain Man, and Utah for the first time.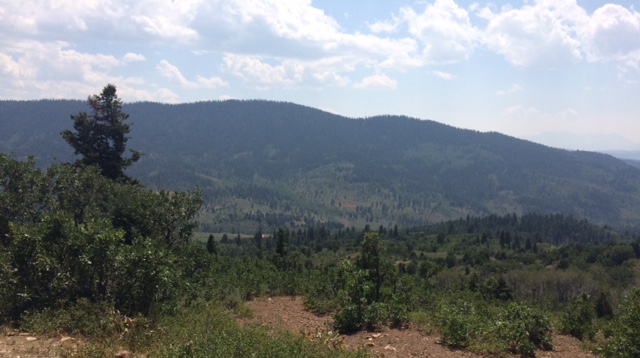 Utah's Uintah Mountain range is 11,000 feet above sea level and astoundingly lush.  Wildflowers abound with rivers and streams gurgling and pulsating through almost every campground, and the quiet allows for thoughts and love to grow and flourish.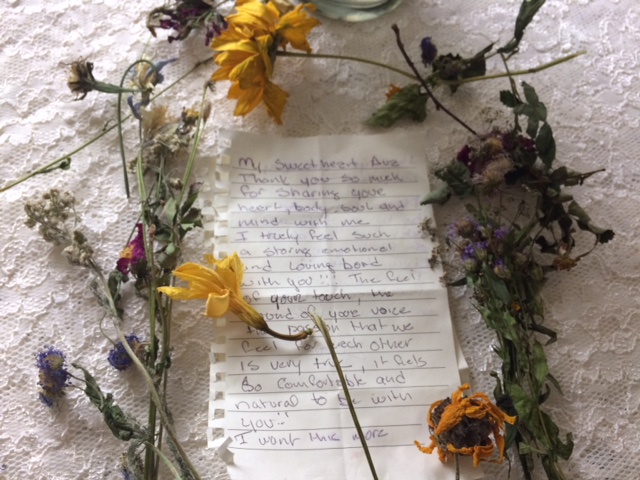 WHAT TO BRING
Ah, not another list thrown into the love story?  Readers, if you are like me, blog lists make me go bump in the night, so instead I'm going to give you a camp side dinner recipe that is easy and yum.  You can freeze it the week before you go camping and cook it on a small camp grill in the woods!
Campsite Cabbage Stew
Pie pans
Pam or olive oil
Cabbage leaves (NAPA cabbage or regular cabbage)
Potatoes
Carrots
Ground bison or sirloin or lean hamburger
Directions
Place about a tablespoon of olive oil in two pie pans, one tablespoon in each.
Place cabbage leaves all over the bottom of the pans as if you were making a pie crust.
Cut up the potatoes and carrots into small pieces.
Make the meat into a mound hamburger size only larger, after shaking salt and pepper over the meat and mixing it in.
Put the meat mound in the middle of the pan over the cabbage leaves.
You can add cheese into the middle of the mound if you like.
Place the potatoes and carrots around the meat over the cabbage leaves as you would a stew.
Cover with more cabbage leaves and salt and pepper the top as you make the cabbage a cover over the meat and vegetables.
Wrap both pans twice in tin foil, tightly.  You can now freeze or put into the cooler if you are leaving that day.
Place the foil wrapped pans on the George Foreman camp stove grill and let cook until carrots are tender, about 45 minutes depending on how high you set the propane canister heating.
Dinner is served = tender cabbage, just right meat and delicious veggies.  Serve with horseradish sauce or Dijon mustard or ketchup.
YUM!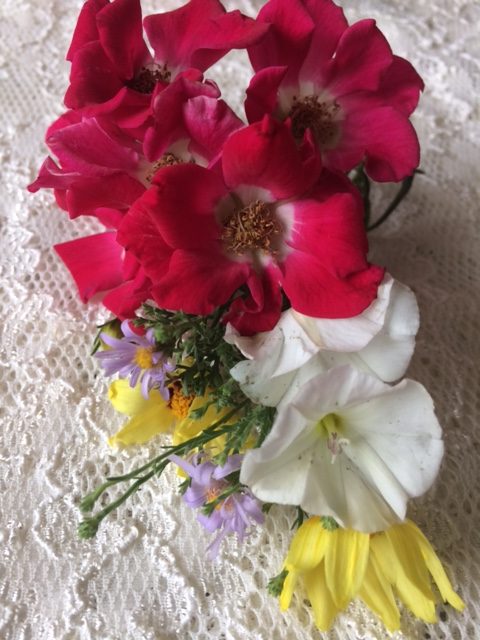 Please follow and like us: