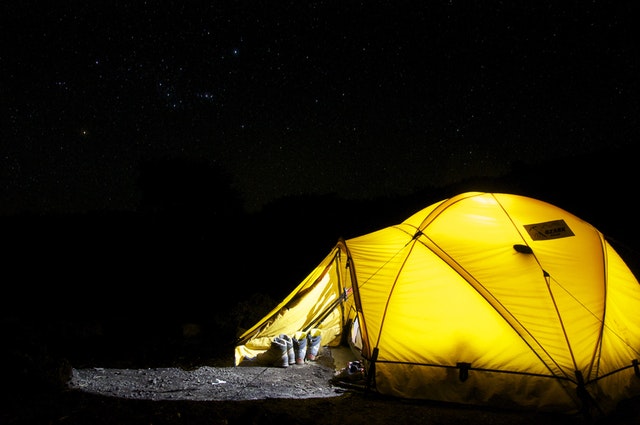 You can't go over it
 You cant go under it
 You cant go around it
 You have to go through it
Y'all know that I have tried online dating in the Search for Mister Right Enough.  That didn't work for me as I only tried it for a few months.  So when a friend of two years (I call him Mountain Man) asked me to go camping, I said yes! No, I have never camped before!  Yes this is bear season, especially around campgrounds high in the mountains (altitude 10,000 feet above sea level).  And for a newly dating couple?  FUN and NEW SCARY STUFF! (I do trust this man implicitly and we agreed to get to know each other better on this trip before physical romance.  And I knew I could trust him).  We are very different:  Mountain Man is just that, all man, to my City Girl Book is My Best Friend with my Dachshund as a Soul Mate. The attraction?  One is that he has a wonderful heart! Two is he is real.  Three is that he listens.  Four is that he shares his feelings. Five:  he is so good to me!
What Do I Do?
Tent or Camper?  My Mountain Man and I went in his camper which is different from a tent in that we had great bedding and could close the windows in the back to keep critters out.  I really wanted to site moose not bear, and as it turned out this overnight visit, we didn't see any wildlife.  Since it was the 4th of July Camping Weekend, the campground was full – we got the last campsite which was directly in the sun so we had to scoot to find some shade.  Temperatures were 20 degrees below the 100 degree highs in Salt Lake City and with a river running along our campsite from the snowmelt on the mountains, we were cool and comfortable.  Clem jumped into the river, with my Mountain Man right behind him, while I basked on the rocks in the sun – that water is COLD!
What to Pack?
Of course, I packed enough for a week and only wore one pair of jeans, two t- shirts, sleeping sweatpants and sweatshirt as the climate cools to 20 to 30 degrees at night, underwear, socks and jacket, and a pair of shorts.  Also, I didn't pack anything that was "good" wear" as I knew the campfire smells would endure in the fabric of my clothes (stinky) and probably not come out easily.
Toothbrush
Toothpaste
Water jug
Trash bags
Food to cook, coffee, ice, coffee creamer, lots of water and drinks to hydrate
Skillet or place dinners in a pie pan you can just throw out to put on the fire pit
Firewood
Newspaper or kindling to start fire
Long Firestarter
Paper cups, plates and forks, napkins etc.
Coffee pot percolator
Wildwoods spray for bugs
Utensils (spatula, fork, plastic utensils)
Rubber soled shoes or slippers for going to the bathroom at night
Camping equipment (lanterns, flashlight, knife, can opener,
Bones for your dog if you bring him or her
Long leash or rope to tie dog up (I have a little dachshund and I didn't want him to be bear bait)
Since wild animals could be around (elk, moose, coyote, bear, raccoon, skunk) be SURE to keep all food in containers and clean off your cooking equipment.
Check for ticks, also.
I am sure I have missed a lot of equipment, because our rig was fully equipped as my Mountain Man camps and fishes regularly in the high mountains of Utah.
What to Expect?
Some of the best relaxation time of your life.  Gorgeous tensile green trees, riotously rushing rivers, the joy of watching your dog playing and swimming in the outer currents of the river, wildflowers lushly in bloom, the chance to see wildlife in their own space, the opportunity to talk to other people camping without the intrusion of too many people, a romantic and utterly delightful canopy of stars, moon and the sibilant lushness of a running river as you sleep.  The cool breezes tempt the most reluctant camper into a succulent and voracious appetite – there is just something MORE BETTER about food cooked on the fire pit and s'mores under the stars.
My Most Memorable Moment?
That had to be when my Mountain Man placed a paper vase of beautiful, delicate wildflowers by my pillow when I woke up to the waft of coffee and eggs already made, hot and delicious.  Romantic?  No 3 star Michelin restaurant can compare with new romance and old mountain streams in the heart arena!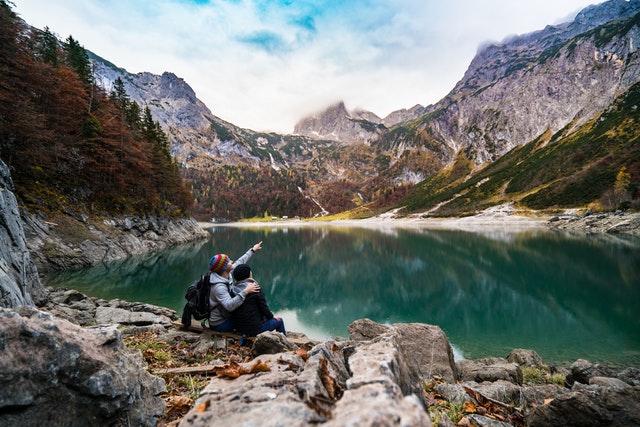 Any Bear?
Unfortunately we didn't get to see any wildlife so MM and I are returning tonight to sleep under the stars for the Fourth of July.  I am hooked on the serenity and beauty of our national parks.
ROMANTIC?
Omg.  Stay Tuned for More "Goin' on a Bear Hunt" episodes in the life of a boomer blogger!
HAPPY?
Are the stars magical?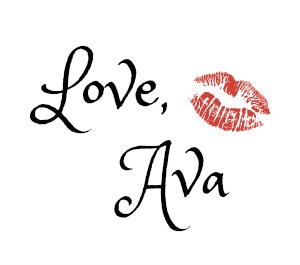 Please follow and like us: