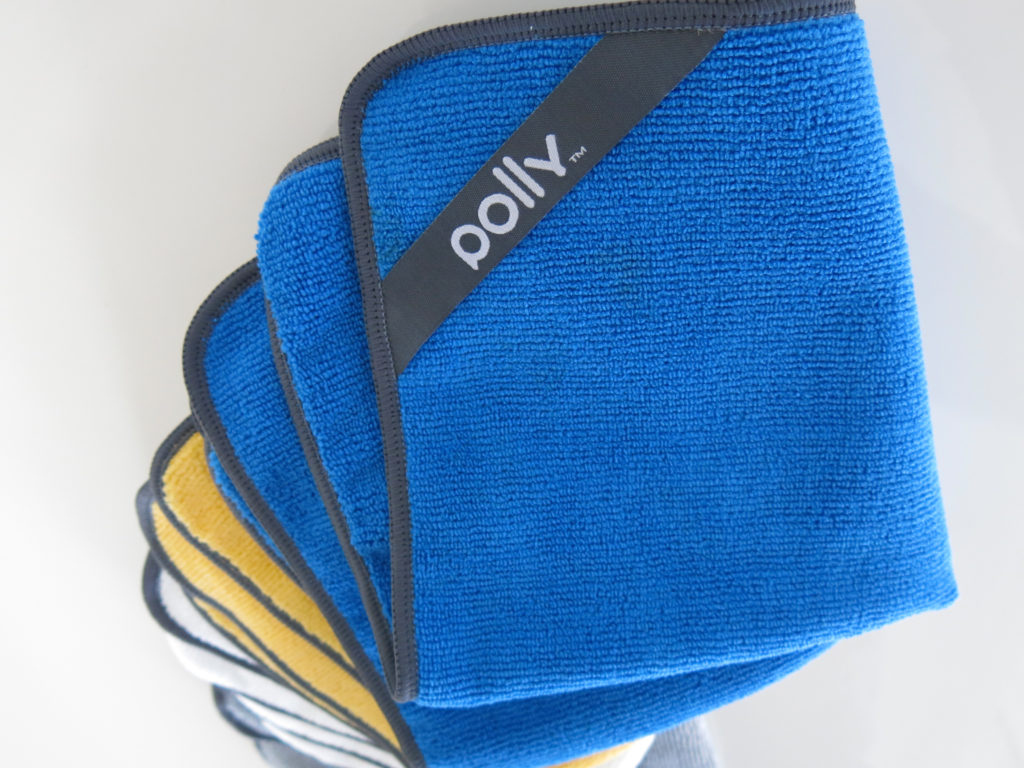 I am a clean freak – sometimes. 
Since Clem the Dachshund sheds, and since I live in a 9th floor high rise, I have accepted that dust and dirt are my always companions.  But Clem is allergic to dust, so I clean as often as I can, realizing that the harsh chemicals are not helping his severe allergies at all. When polly cloth came across my desk marked USE ME I did …. And I felt like Scheherazade had visited my house with a Clean Story to keep the King of Dirt at bay (hey, I'm a literary chick what can I say).
SALVATION has come.  The POLLY CLOTH WORKS like a genie in a bottle and Clem's allergies have lessened immensely since I started adding a touch of water to these miraculous cloths and used them for cleaning and dusting.  A big thank you to Polly Cloth; I am an admirer!  Now as I read my way through the day, I know that dust and dirt — while hovering — are not going to ruin my life – or Clem's life either!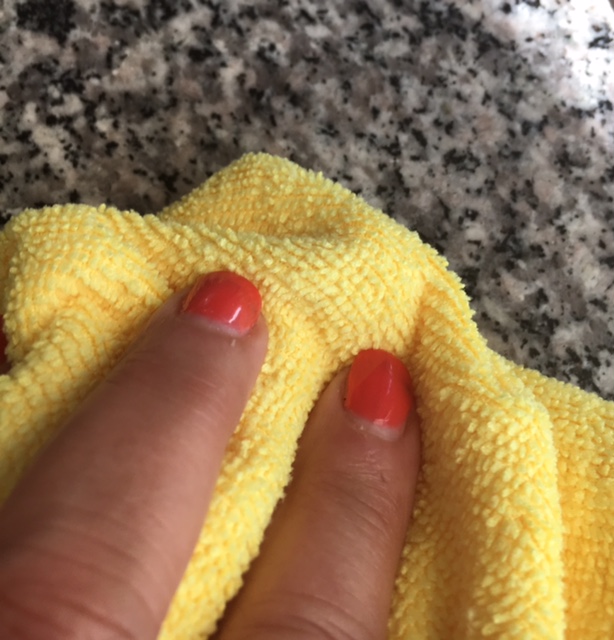 WHAT:
Polly Cloth, a cleaning cloth that cleans with NO chemicals
WHO:
The founder of Polly Cloth, Alex Hegevall Clarke Founder, and Chief Executive Officer, is a clean freak.  And he wanted a chemical free way of cleaning.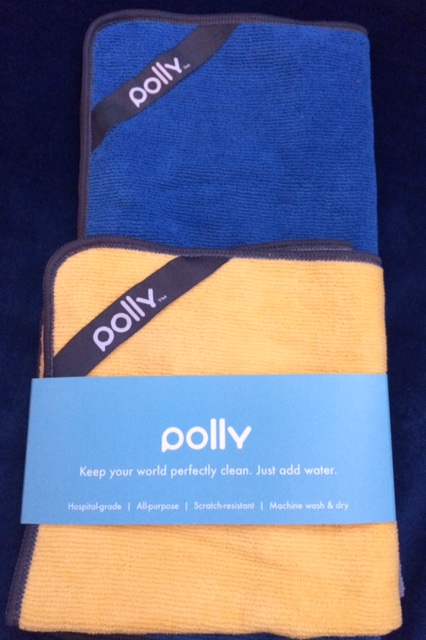 ABOUT
Polly  is a cleaning company designing innovative products for a new age of chemical-free cleaning. Polly Cloth's proprietary microfibers attract dust, hold over eight times their weight in liquid and — with just a spritz of water — remove more germs than disinfectant wipes. ?Polly is also environmentally friendly and meant to be laundered and reused, saving waste and money over disposables and other microfiber rags.
POLLY CLOTH
Polly is the first cleaning cloth that removes over 99.9% of germs with just water and is 100% scratch-resistant, lint-free, bleach-stable and machine-washable
With a splash of water, Polly removes more germs from your countertops, coffee tables and smartphones than chemical disinfectants
At 20x smaller than human hair, Polly's fibers scrub the smallest nooks and crannies you can't reach with sponges, wipes and towels — all without scratching
Polly absorbs more water than five paper towels. Washable and reusable, Polly saves trees and saves you money
Clean up the environment too by reducing chemical run-off, antimicrobial resistance and landfill waste
Want to use chemicals? No problem. Polly is durable enough for use with your favorite household cleaning products, even bleach ? No more restocking. Polly is machine washable and can be laundered over 400 times
3-pack of Blue, Gray, White or Yellow Polly Cloths: $20 (includes free shipping in 100% recyclable packaging)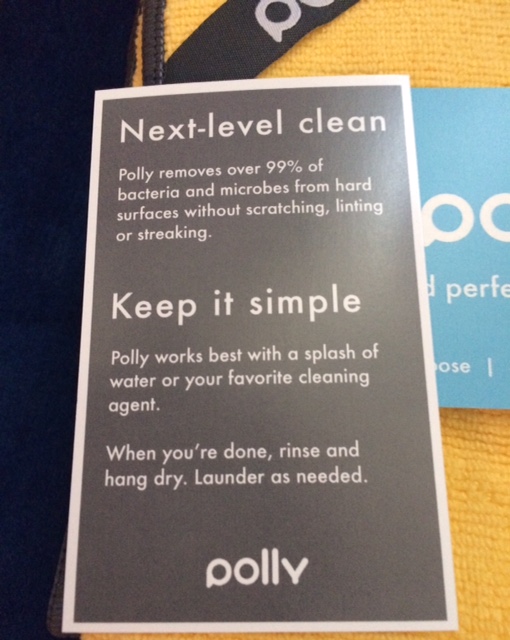 HOW IT WORKS
Each Polly Cloth is made from over 40 million loops of our proprietary PowerFiber™
PowerFibers are 4-micron-wide wedges that are designed for optimal cleaning and removal of microbes from hard surfaces
With water, PowerFibers generate suction at the microscopic level, allowing Polly to remove more pathogens like C. Diff, E. Coli and norovirus than household disinfectants and disposables
More effective dusting by science. PowerFibers carry a negative electrostatic charge, naturally attracting positively-charged dust, hair, spores, dander and pollen
Polly exceeds CDC guidelines for hospital sanitation and is 100% chlorine-stable, allowing it to clean or be cleaned with bleach
SHIPPING
All orders ship free to all 50 United States
Polly's 14-day trial allows for a product return for a full refund within 14 days (including return shipping)


We received product to facilitate this review. All opinions are strictly our own.
Check out & buy Polly Cloth online at: Pollycloth.com
Priced at 3 for $20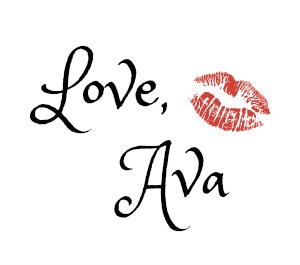 Please follow and like us: